Since we are about halfway between Thanksgiving and Christmas, it seems appropriate to write about both at once!  This year that is particularly easy, since we were able to celebrate two holidays in one day with Than's family.
(Editorial note: since I didn't take any pictures that day, I am using these photos from our family art project instead.  Pretend this is one of those kid's picture books where the words say one thing but the illustrations tell a different story…)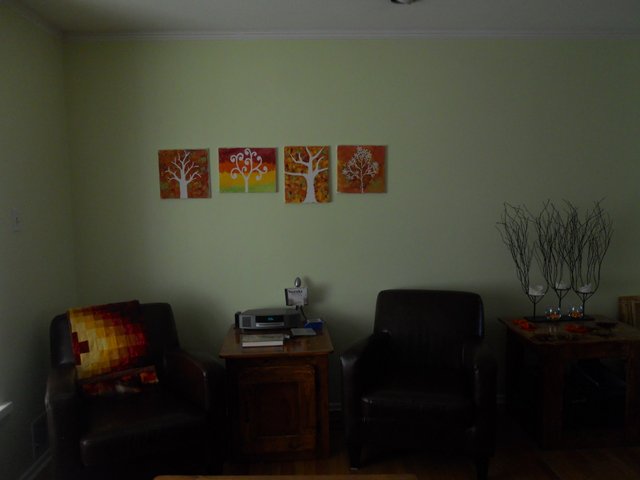 We headed over to Than's parents' house Thanksgiving morning with a car full of gifts, food, and excited kids.  Fortunately it is a short drive!!  The Macy's parade was in full swing and the stockings were already overflowing by the time Than's brother and sister-in-law joined us, having made a much longer trek through the snow. All the cousins were sure happy to see each other!!  This year we had the exciting benefit of having more kids than adults, so there was lots going on everywhere.  A giant block house with giggling girls and stuffed animals inside, toy cars racing, delicious smells, talking grown-ups, and everything adding up to some joyous mayhem.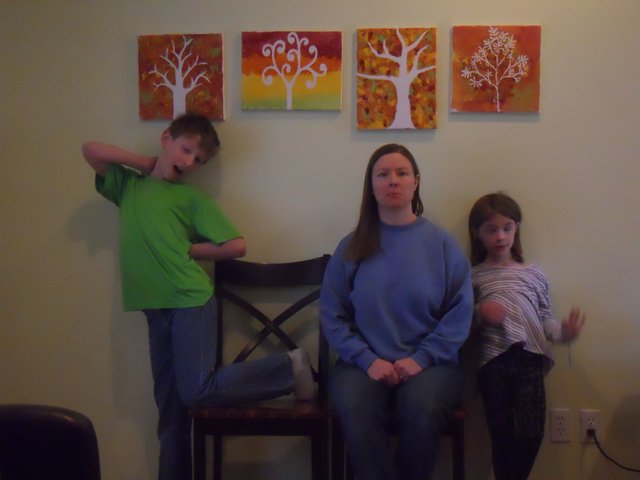 Eventually lunch made it on the table with plenty of delicious food to go around.  We were thankful, to be sure!  Then clean-up, and finally time to open all the little treasures in the stockings.  Back to the dining room for dessert, then on to more Christmas with our family gift exchange.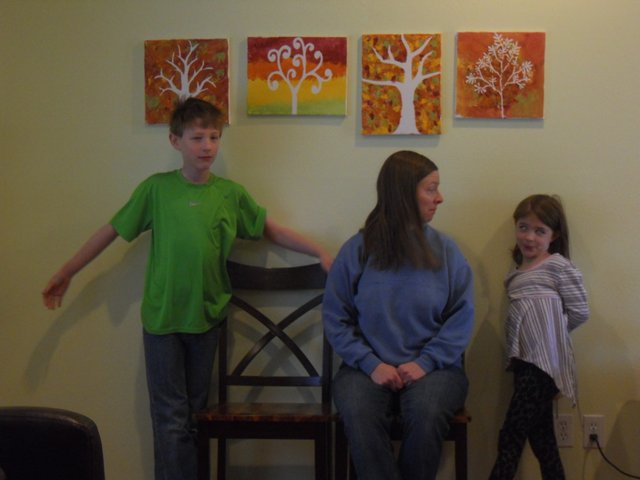 Holiday formalities finished, we spent the rest of the afternoon enjoying the gifts so thoughtfully given.  There were new games to be played, new toys to be tested, and new gloves to take out into the snowy backyard.  All in all it was a wonderfully full day shared with people we care about.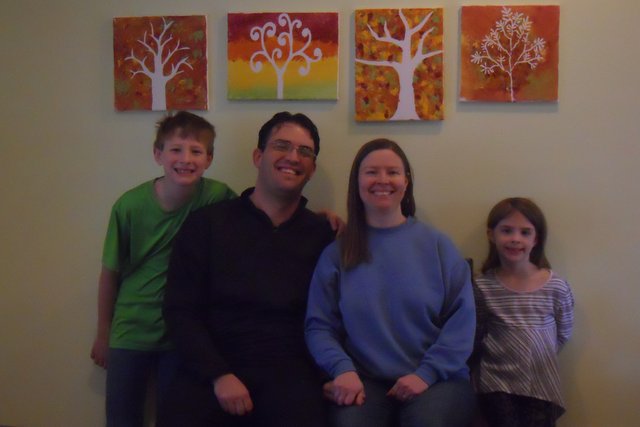 Thanks, Baylor clan, for working together to create a Merry Thanksgiving!