After a few recent posts, you might be tempted to think that I spent the entire summer devotedly cooking and crafting creatively with my children.  Hah!  Just remember two things…
1) My blog is a highlight reel of the things I happened to remember to take pictures of.  NOT real life, only an edited glimpse of life.  Always keep that in mind.
2) I spend LOTS of time on the computer–having fun, writing this blog, wasting hours on Pinterest, and working for Get HOPE Global.  I also cook and clean and do laundry and whatever else.  That means lots of time when my kids are off doing their own thing.
And what, you may ask, do they do when they are doing their own thing?
There are the usual suspects: slogging through piano practice, doing household chores, fighting as siblings do, and hanging out in the corner with a pile of books.  I have been surprised, however, that the older they get the more fun they seem to have with each other.  It is neat to see their personalities interact, and to watch how the unique combination that is them turns into a variety of interesting activities.  Here are a few of my favorites from this summer: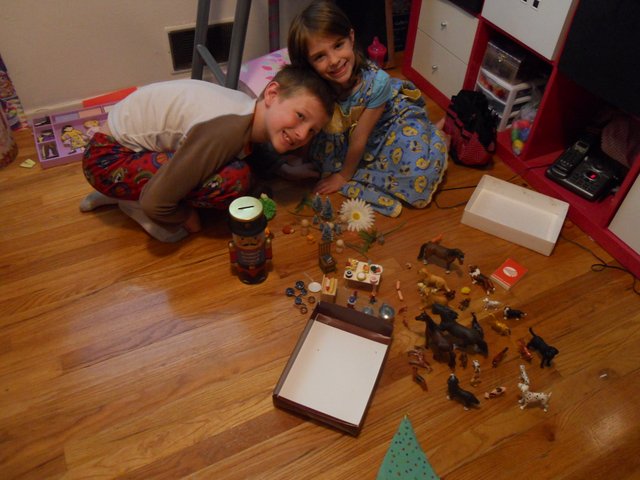 Creating a miniature world with lots of little objects, plastic animals, and random other things from their rooms.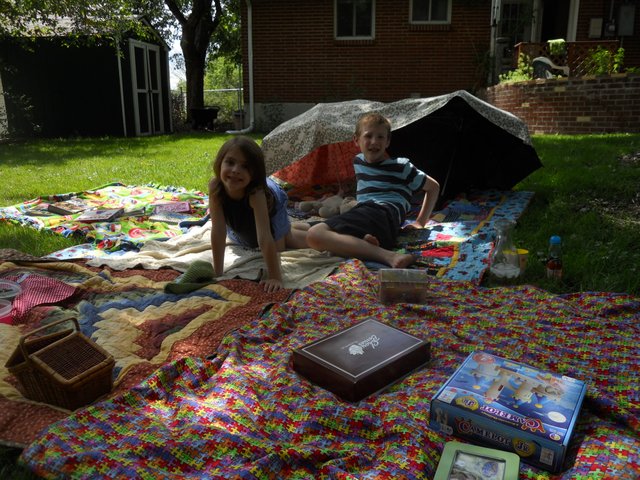 Turning the IKEA umbrellas into the base of a fort/ship.  Blankets, games, books, stuffed animals–all kinds of stuff ended up out there.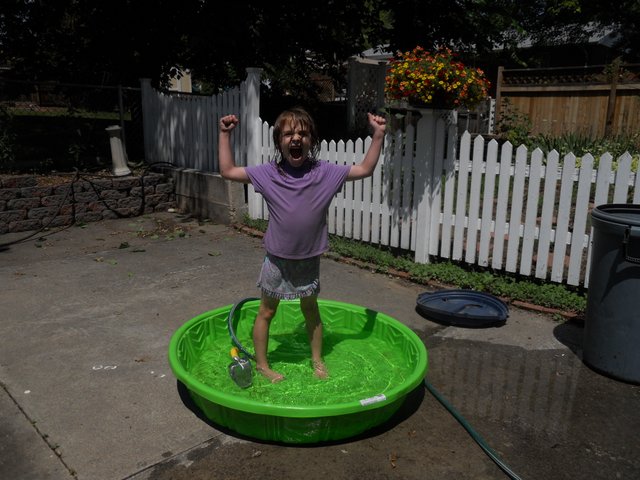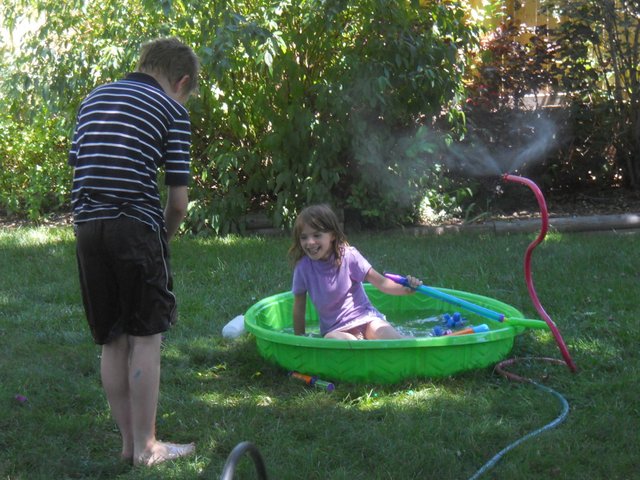 Crazy backyard water play.  We've sure gotten our mileage out of that kiddie swimming pool and the little toddler slide!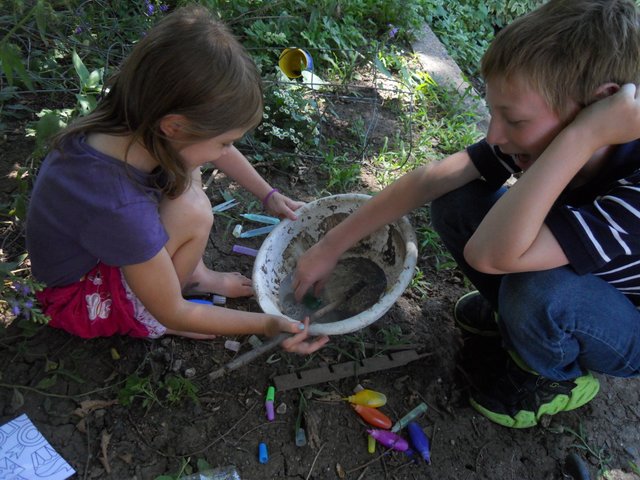 Garden experiments–mixing, stirring, lots of picking leaves and making mud.  This particular time they added some almost-dried-out paints and glitter glues that were headed for the trash.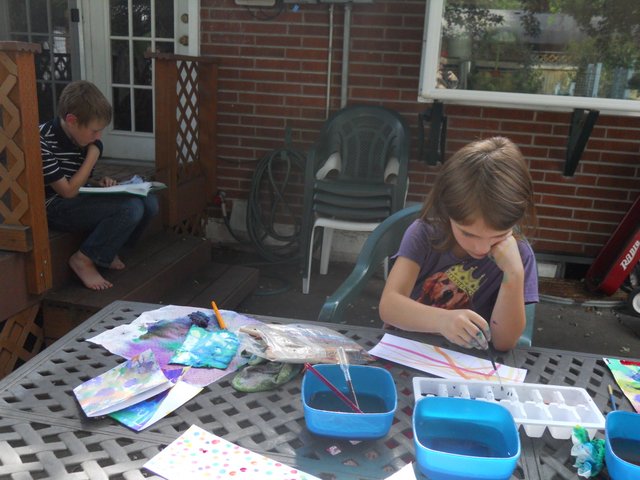 Time alone–the scene above is a fairly typical one.  Katya keeps going with a project long after Nathan has left to go back to his book.  Sometimes they do really well at drifting in and out of interacting together.
Can you tell I love summer with my kids together?  Yep, I do!