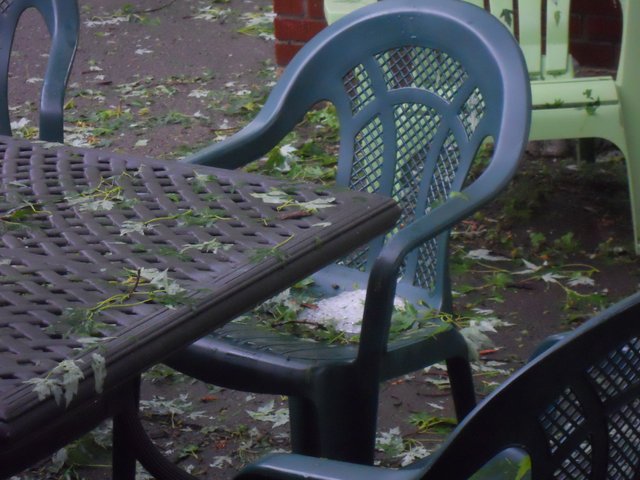 Late last night, an evening rainstorm turned nasty.  Eventually the pounding of hail on the roof woke both kids, sending them looking for comfort and reassurance as the heavy barrage continued.  It was really hard to soothe my crying daughter when, on the inside, I was feeling sad and angry myself.  I hate hail because it makes me feel so powerless and trapped, and it is so destructive at a hopeful "growing" time of year.  I didn't even want to look out the window this morning, so Than went out to survey the damage first before I could bring myself to check it out in person.  This isn't the first time my garden has been pommeled, and I am sure it won't be the last.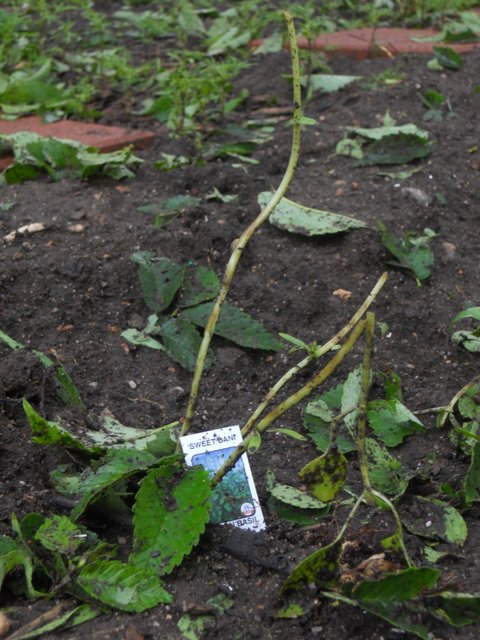 An event like this fills me with questions.
Why do I plant a garden when I know it will probably get damaged?
Why do I get so sad when things are destroyed, even though it happens every year?
Why does God allow such destructive storms?
What right do I have to be upset when the yard is purely for beauty and pleasure, not something my family depends on for sustenance?
What right do I have to be upset when, just a few blocks away, the hail was so deep that a front end loader was needed to dig out the cars?  (Check out these photos-unbelievable!!)
Does this help me to be more compassionate to others in "crisis" or is it presumptuous to even begin to compare 30 minutes of suburban hail to natural (and man-caused) disasters around the world?
I know petunias are not nearly as important as people, but is there room for sadness about temporal, physical, "minor" losses even though the big things in life are going right?
What is the point?  What should I learn?
Will the sun ever shine for more than 48 hours this summer?!!!
Am I going to stop whining and finish this blog post?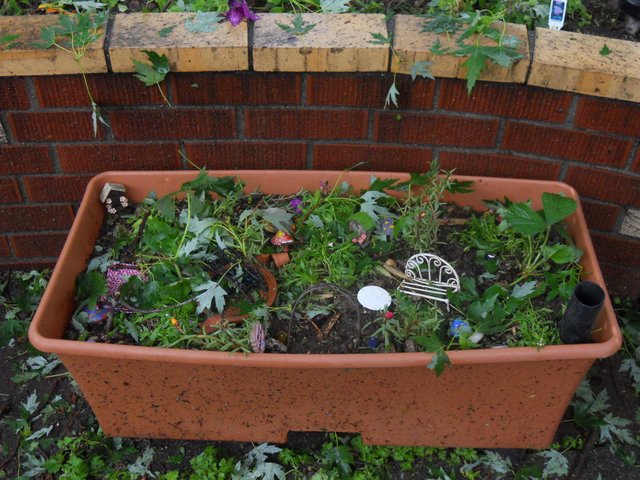 I don't have good answers.  All I know is that we will clean up the yard (when the rain gives us a chance) and more plants will survive than I thought, although more are damaged than I would like.  It is National Donut Day, so we celebrated in style, and time goes on regardless of what is happening outside.  Heave a big sigh, munch a fresh free donut, and say thank-you to God for so much that is good.  Eventually my feelings will catch up with the logic of all of that!