After the 4th of July festivities on the west side of Idaho, we said goodbye to Uncle Nate and Aunt Kerry and headed back to Grandma's house.  Here's a look at a strange sculpture we passed, driving through the Craters of the Moon volcanic area.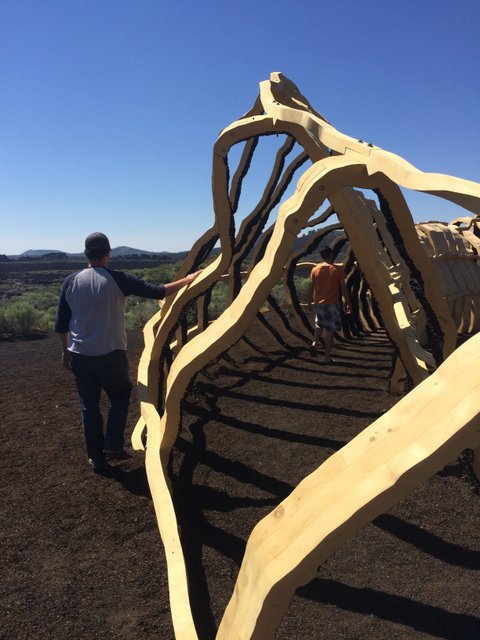 Back in Idaho Falls, we snuck in a few more games and I even stole away with each of my parents in turn for some "alone time," a welcome treat.  There may or may not have been some more silliness going on as well…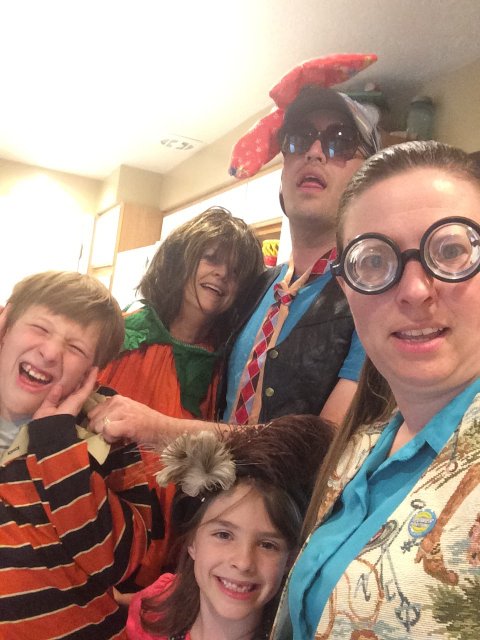 It is always sad to say goodbye, but this time was easier because we had one more destination left before home.  With a car packed unusually full, we headed off for one more night on the road.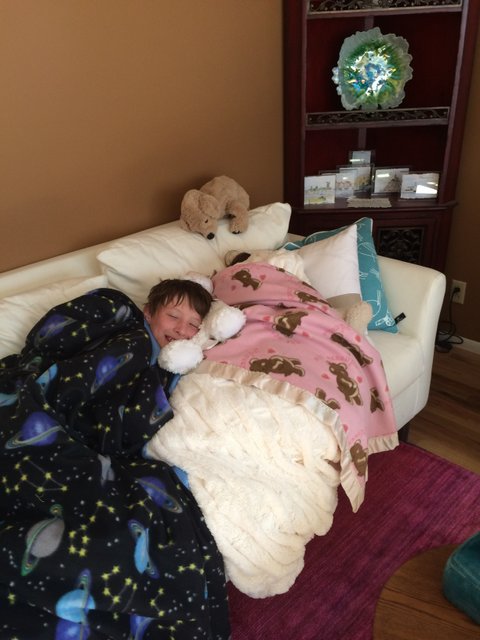 A few hours later, we arrived in Salt Lake City.  While Uncle Nate and Aunt Kerry finished their day of work, we ate a delicious lunch outside the fancy downtown mall and then toured Temple Square.  That prompted some interesting conversations about ways we agree and ways we disagree with what other people believe–always a good thing to go over.  We spent the rest of the afternoon at the excellent Natural History Museum of Utah.
Unfortunately, Than ended up with a very nasty migraine that put a damper on things for a few hours.  Fortunately, it was time to head to our hosts' home and some rest, medicine, and quiet did the trick.  By the time dinner rolled around,  he had recovered and we enjoyed a pleasant walk to a nearby Italian/pizza place for a delicious meal together (marred only slightly by the fact that the TVs were playing the National Hot Dog Eating Contest.  Gross!!)  Then back to Nate and Kerry's to put the kids to bed and share a pleasant evening of games and conversation.  It was so fun to see their home and enjoy their hospitality.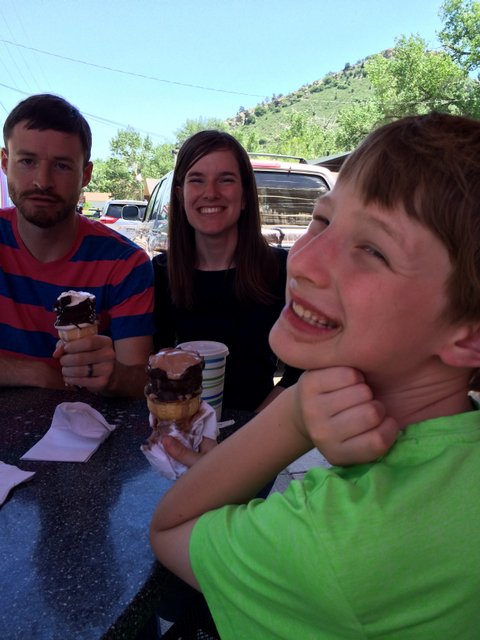 And after all that, it was finally time to head home.  A long day's drive, cooperative travelers, Adventures in Odyssey, and then we were there.  Phew!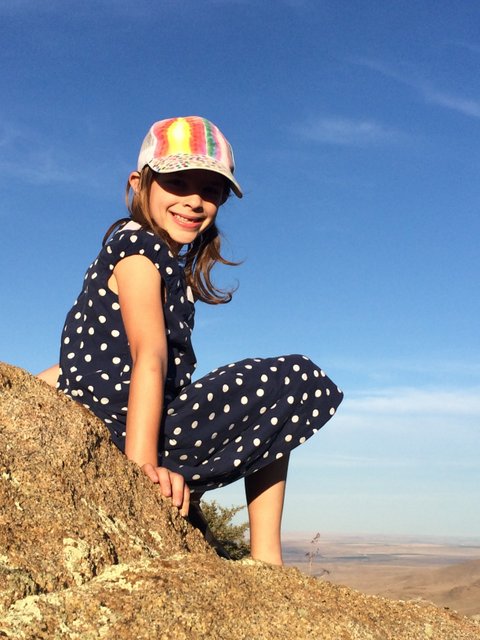 Thanks again to all our kind hosts for their warm welcome, their great ideas for things to do and places to eat, and the joy of time together.  Another year in the memory books, and we are already looking forward to the next one!