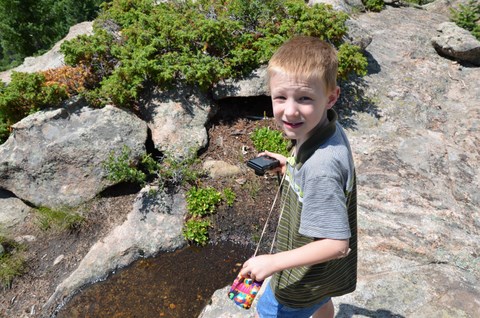 To keep Nathan motivated on our Evergreen Mountain hike, I put him in charge of the camera.  Any time he got tired, he and I paused, he took a picture, and then we started onward again.  It worked great, and he actually took some interesting photos!  Of course there were plenty of blurry ones too, but here are a few that I liked…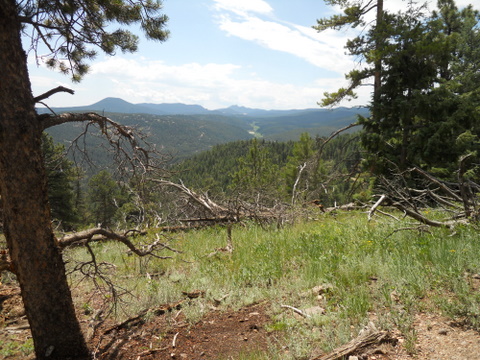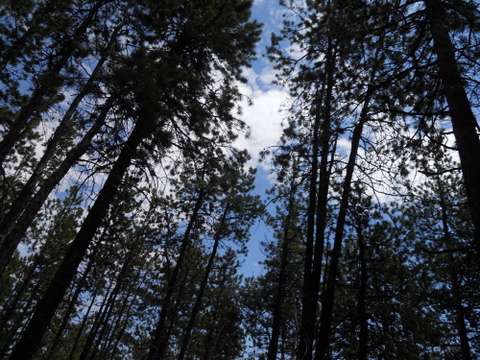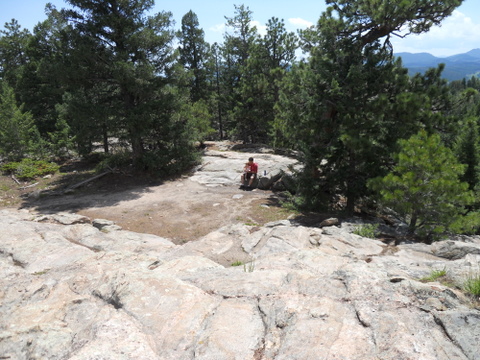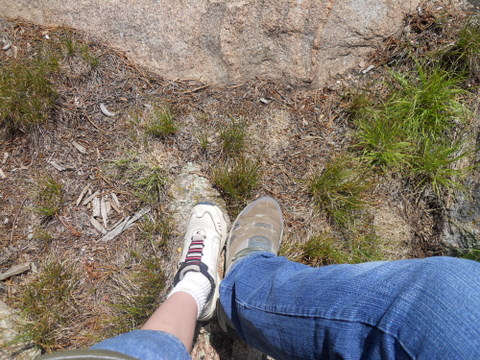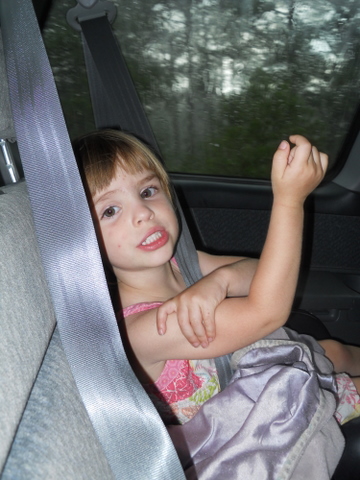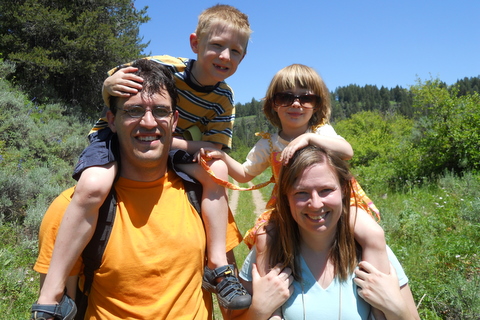 While visiting Idaho, we had the chance to spend 2 nights camping as a family.  Grandma and Grandpa's pop-up trailer was a very popular novelty and it was nice to sleep up off the ground, even cozy as we were with six people and a dog squeezed in there!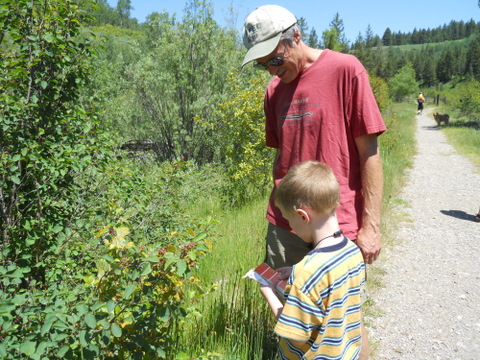 We went hiking a few times, some of the first nature hikes our kids have ever been on, and it was worth the "I'm tired" and "Can we go back now?" to have time out enjoying the beauty of the world around us.  Nathan had fun using a little paint-chip book I made for him to try to match the colors of things we saw along the way.  (He also spend some time looking at plants through his binoculars–an interesting method, for sure).  Katya rode on various adult shoulders most of the way, but Nathan did the bulk of the hiking himself.  A good skill to learn!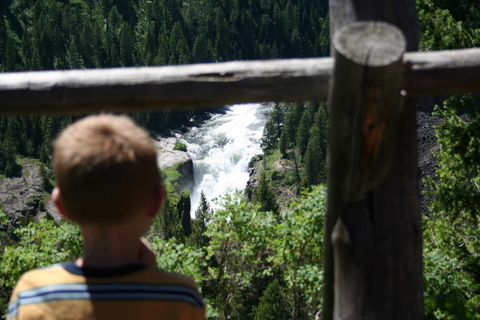 We were near two huge waterfalls, so we took part of a day to drive to both Lower and Upper Mesa Falls, watching in awe as huge amounts of water thundered off the cliffs.  We also visited Warm Springs where the Warm River begins by just flowing out of the mountain.  There was a nice visitor's center along the way with some fun animal pelts to look at and touch.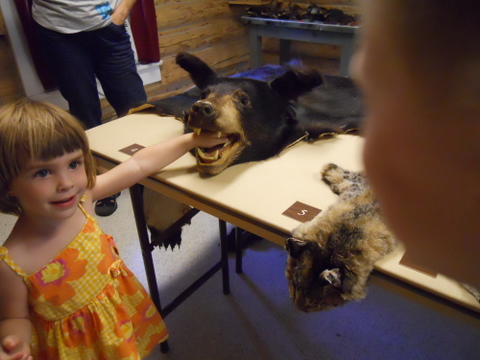 Predictably, though, some of the best parts about camping were just hanging around our campsite!  We played lots of games, with and without kids awake…  Hide and Seek was Katya's favorite.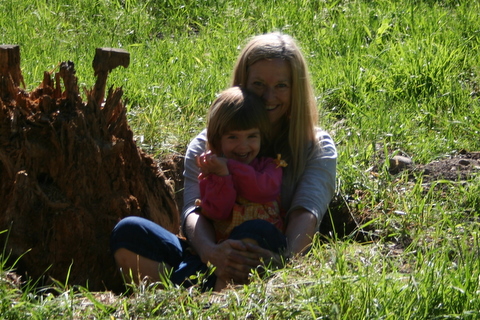 Our campsite was perfect–well shaded, right next to a shallow bank of the Warm River, so water play was definitely tops on everyone's list.  Lots of splashing through the clear, cold water!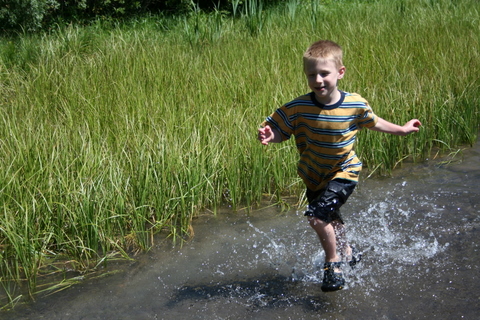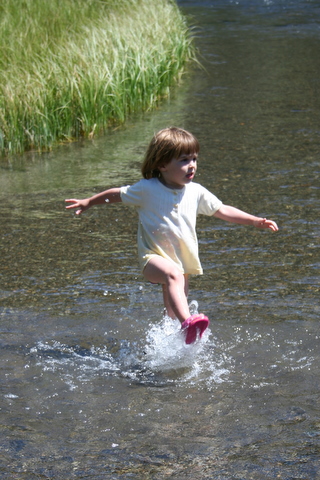 Nathan even managed to set a minnow trap, using a Ziploc bag and lots of advice from Daddy.  He caught (and released) one minnow the first day, and 4 in one catch the second day!  He was very proud, and I must admit that I was pretty impressed myself.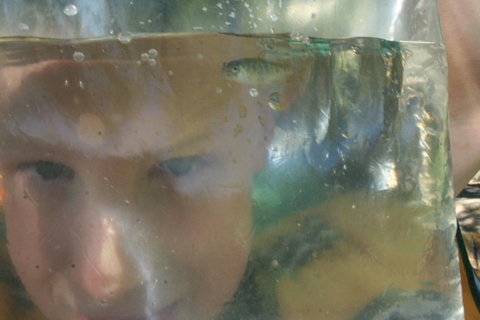 Thanks, Grandma and Grandpa, for making these fun times possible!