Somehow my sweet little baby…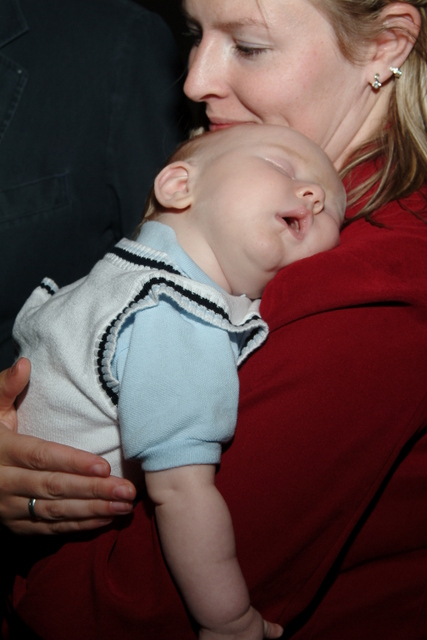 …raced through the toddler years…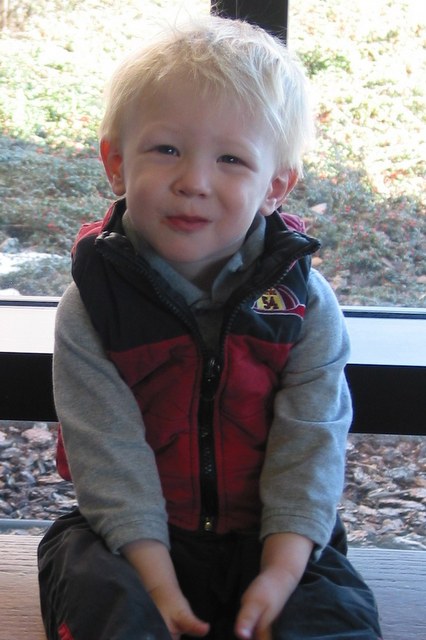 …headed off to school…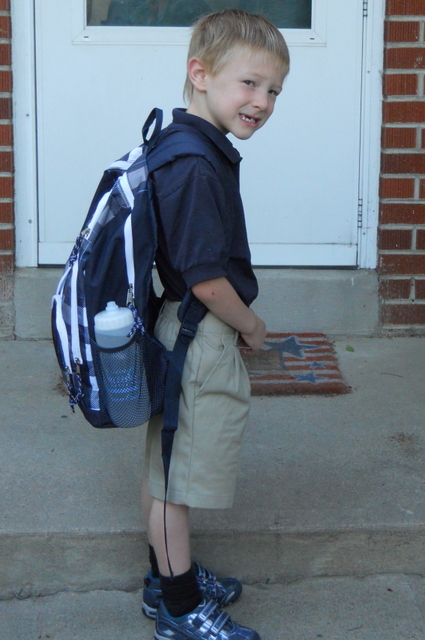 …and turned into this big handsome fellow!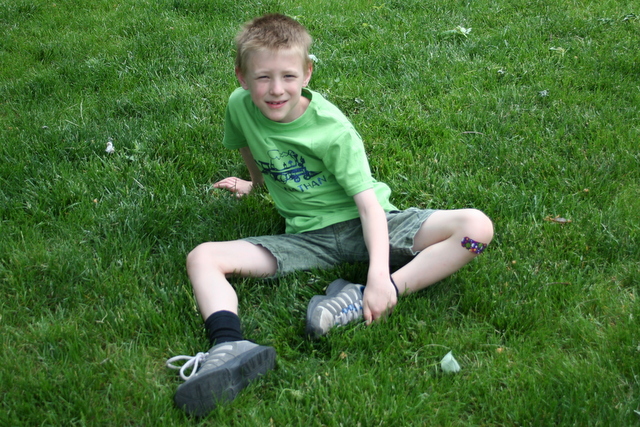 We celebrated Nathan's birthday yesterday (and a little last week, and a little next week, in our usual family tradition!)  For dinner he requested a salad bar–all his favorite ingredients that each guest could mix together in their own way.  Nathan's list included artichoke hearts, mixed olives, pepperoni, salami, apples, cucumbers, tomatoes, cheddar cheese, red and yellow peppers, and carrots.  He also picked out Chile Limon chips and baked Parmesan potatoes.  Nice menu, buddy!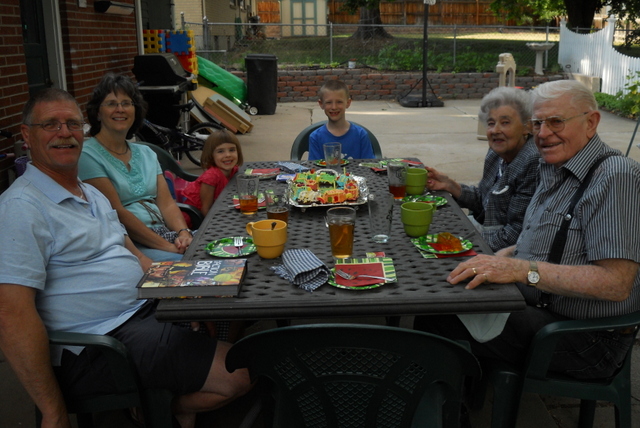 Dessert was a chocolate train cake, a great use of the cupcake train pan from my favorite goodie-box provider.  It was fun for each guest to pick their own car.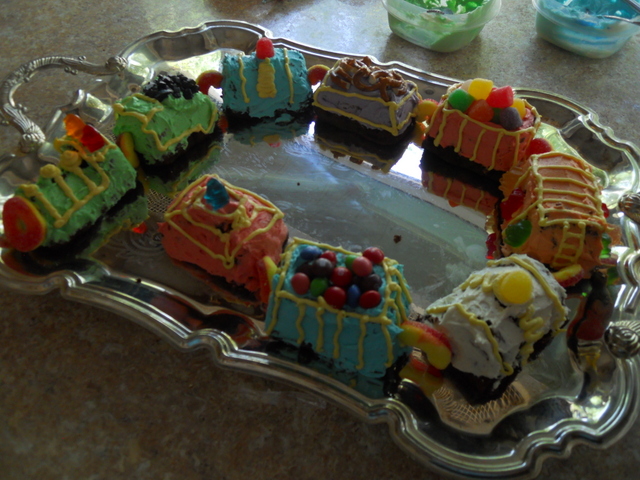 We also used the cake pan to make a Jello train.  (The Jello corporation is happy–it took 3 boxes of Jello!)
Of course the festivities have also included kind gifts from lots of people–even a sweet sister picked something out!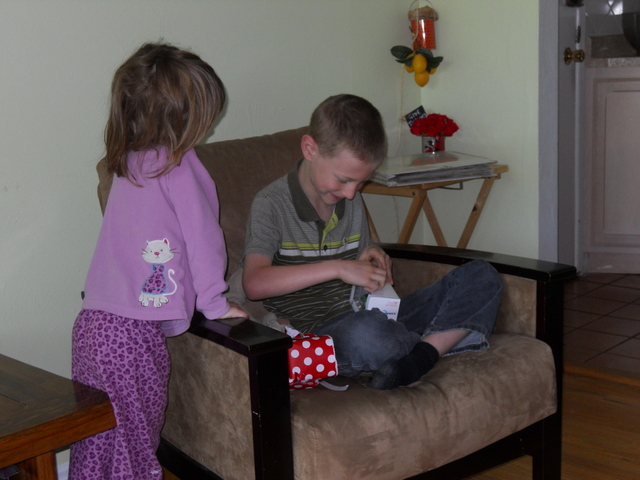 There have also been fun cards and treats in the mail.  We like our festivities stretched out around here, and so far that has been working just fine.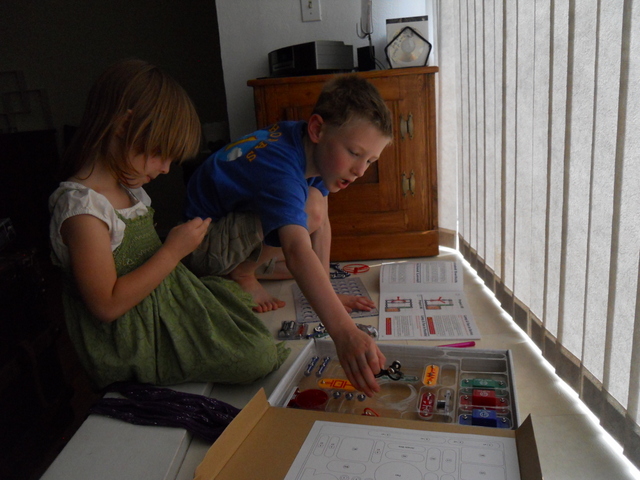 I am so grateful for this book-loving, train-loving, scooter-loving, mom's-cooking-loving, family-loving, Bible-loving boy that was designed by God to fit just right in our family.  Happy birthday, son!