Our annual Idaho vacation nearly always includes a camping trip, and this time we did it at the very end of our week away.  Nate and Kerry were able to join us and Nate even found out about a campground none of us had ever visited before.  It was a wonderful way to end our time together.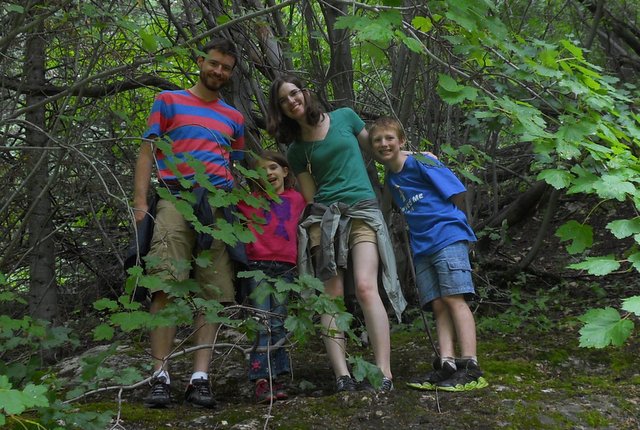 Our campground was very shady with a great hill for exploring, a stream across the road, and plenty of treasures to find for our campground scavenger hunt and our Genesis 1 group devotional time.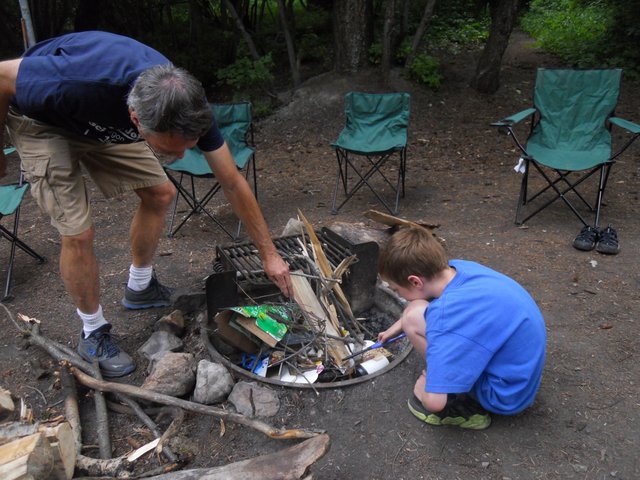 Campfire meals included hobo pies and Dutch oven green chili chicken.  Yum!!  One morning we traveled to the nearby town of Lava to go down the water slides, swim in the pool, and eat pizza for lunch.  Nathan loved the smaller water slides, and Katya got over her fear finally and went for it too.  Nate, Kerry, Dad, and Than were brave enough to go on the big long slide, but mom and I didn't take that plunge.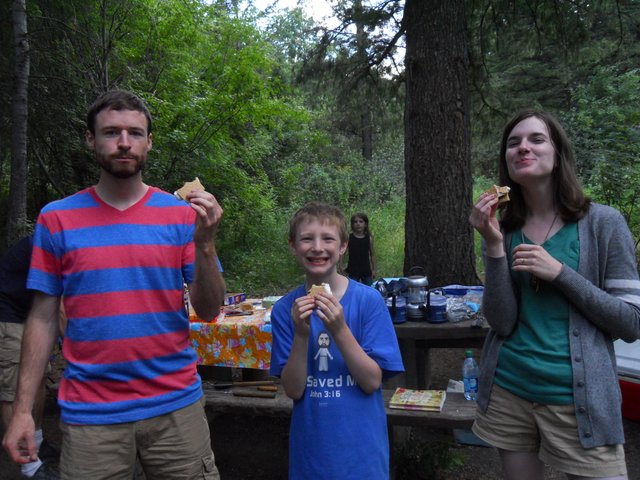 And of course, what would camping be without S'mores?!!  Thanks especially are due to mom for planning all the food, packing most of the gear, and keeping the campsite organized, and dad for hauling the trailer up there, splitting wood, and giving everyone places to sleep.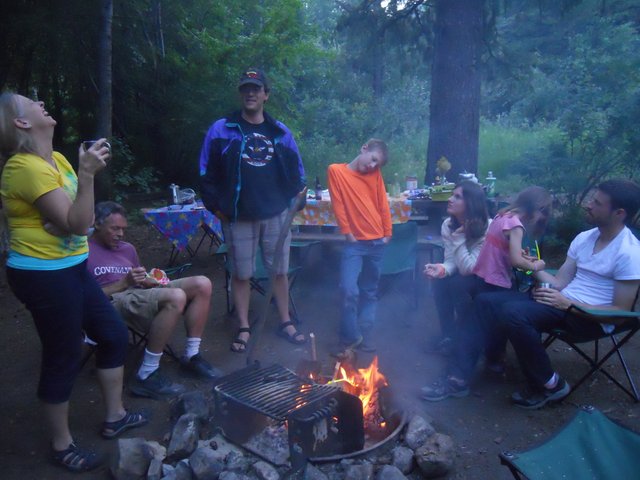 We enjoyed talking around the campfire, playing with glow sticks, hiking around the area, discussing favorite Bible verses, looking at the stars, and playing several games.
This is my favorite picture from the whole week.  Love this tribe!!