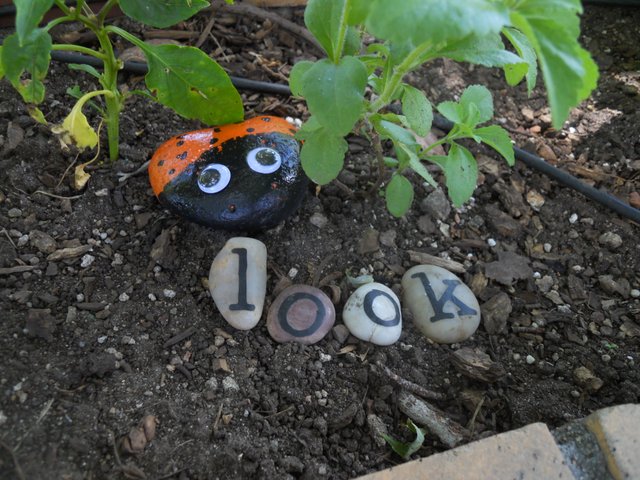 Another random photo, another list of 10 recent Pinterest cooking adventures.  Enough said!
Pretty much balsamic vinaigrette makes everything wonderful.  However, I did like this salad recipe for suggesting a pretty combination of summer fruits to go with the aforementioned yummy dressing.  I don't like eating straight raw kale, so I chopped it finely and mixed it with some other greens.
A refreshing no-bake lime dessert that isn't cheesecake!  These were a little far over on the sweet side, but still a good summer entertaining option.  Especially when limes were on sale at 10 for $1
Yep, it works to make bread in the crock pot.  The first time I broiled the top crust as suggested (too much, and then burned it) so the second time I didn't bother with that step.  It works fine either way.  Crock Pot bread isn't quite as good as oven-baked, but it is sure a decent way to have fresh bread in the summertime without heating everything up.
What's not to love about homemade ice cream?  I always like it.  The pureed peaches in this recipe make the texture a little icier and a little less creamy, but summer and peaches just go together so I was OK with that.  The buttermilk seemed to bring out more peach flavor.
5. Mandarin Orange Chicken Salad
Another Asian summer salad variety, similar to the one in the last post.  Make this one this week, and the other one next week–lots of ingredients in common.  I skipped frying the won ton strips and just used chow mein noodles.
I made this for the church picnic and it was yummy.  I made it again for staff lunch and didn't make the dressing quite as well, but I have enjoyed finely chopped broccoli as a salad ingredient in a variety of ways lately, so this is a decent recipe to have on hand.
I didn't actually make these ones for Christmas, but next year I will!  Cardamom is an unusual and distinct flavor that I really like, and these beauties showed it off well.
8. Lasagna Soup
This is a cold-weather classic, and was well received at staff lunch (as usual).  I think it tastes even better than regular lasagna, it is much easier, and the leftovers are delish.  I've modified the recipe, adding another can of tomatoes and cooking the noodles in the soup broth rather than doing them separately.  Penzey's pizza seasoning is perfect in place of all the spices listed, since it contains fennel which gives that Italian sausage flavor.
9. Summer Salad with Orange Basil Dressing
Although this recipe is now out of season because I've taken so long to write this post, I had to include it anyway.  The dressing is SUPER!  Plant basil plants in the spring just so you can make this stuff.  Really.  It is even better than pesto, and lots of staff lunch eaters have asked for the recipe, so here it is.
10. Winter Salad with Sage Vinaigrette
Wow, lots of salad recipes here–you are going to think I am much healthier than I really am!  Anyway, I had to include this one because it uses ingredients that are more typical of cold-weather grocery shopping.  The dressing here is also good, especially if you can come by fresh sage.  (My sage plant is protected, so it usually has a few soft leaves all year round.)
There you have it–ten random recipes that I've tried over the last several months.  Bon Apetit!