One fun feature of this summer was the advent of Nathan's cooking career!  Since he got a cookbook as a birthday present, he was excited to plan and cook dinner for us a few times each month over the summer.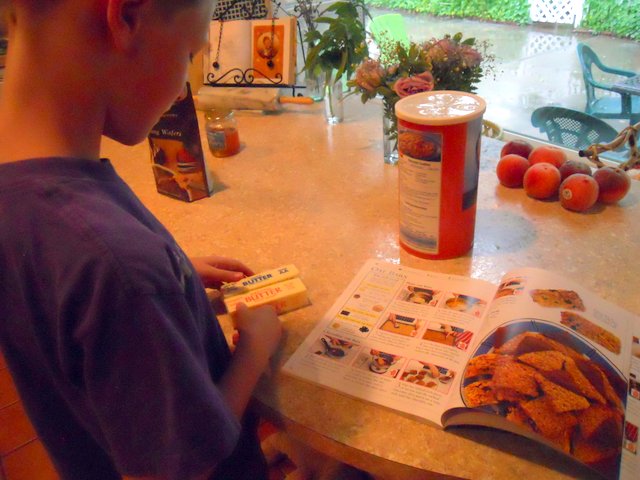 Nathan and I have enjoyed spending extra time together.  It has also been a good way for me to share a useful skill that I enjoy, and an excellent challenge to develop patience in this mom and life skills in this boy!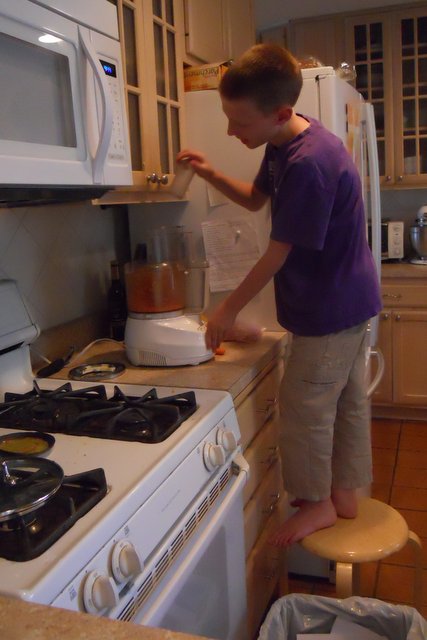 Here are some of the yummy things Nathan has made: Tabbouleh, Carrot-Raisin Salad, Oven Fries, Chicken Burgers, Oat Bars, and Knickerbocker Glories (the fancy ice cream sundaes pictured below.)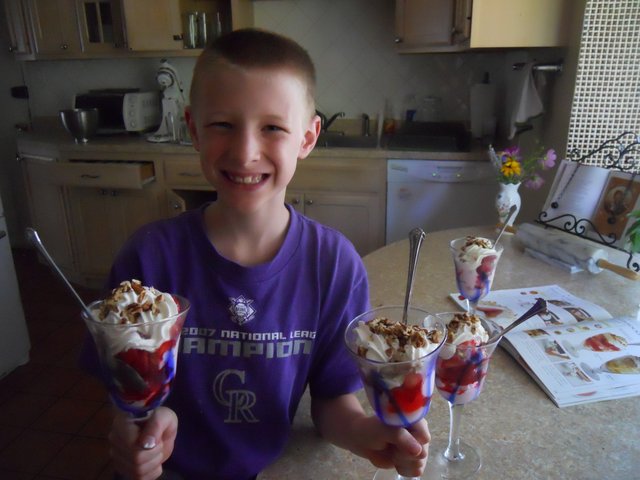 Come on over for a meal sometime!