While on our Santa Fe museum tour, we enjoyed dressing up at a flamenco exhibit…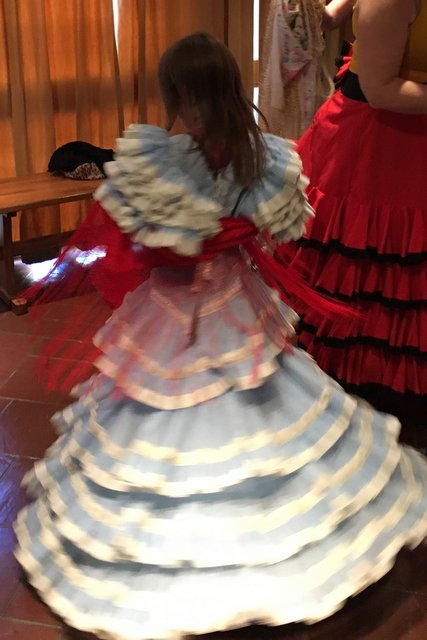 The inspiration resulted  in grandma's gift of flamenco skirts for Katya and I, and a visit to the thrift store yielded just the right hat and shirt for Nathan.  Unfortunately, a bad fall on the playground gave Katya a sprained ankle that put quite a crimp in her flamenco dancing aspirations for a few weeks.  We almost didn't go to our annual church Family Fun Night, but Katya was a trooper and we ended up enjoying FFN in style.  (Our valiant Sheriff was busy running the event, so he and his impressive western sideburns didn't make it into the photo).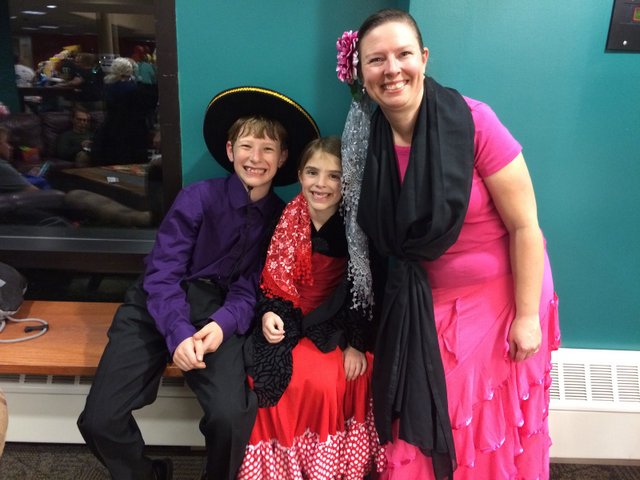 As a fun side note, we also received the gift of some face-painting pencils.  Katya enlisted Than's artistry to come up with this fun design!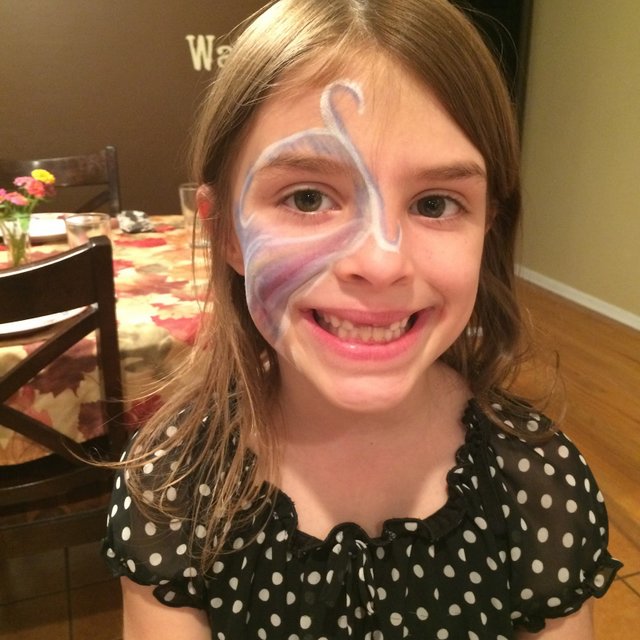 Even a reluctant Nathan was persuaded to try out a mustache for a little while.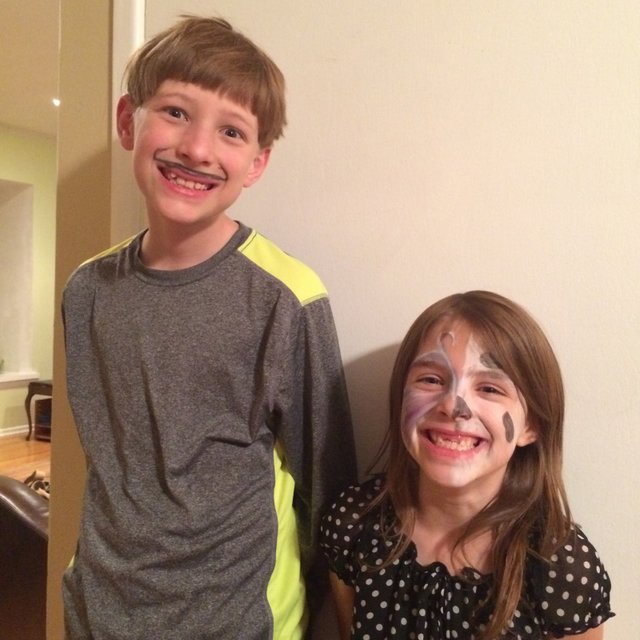 Happy Halloween–come on over for cotton candy and flamenco fun!