The Joys of Spring Break–2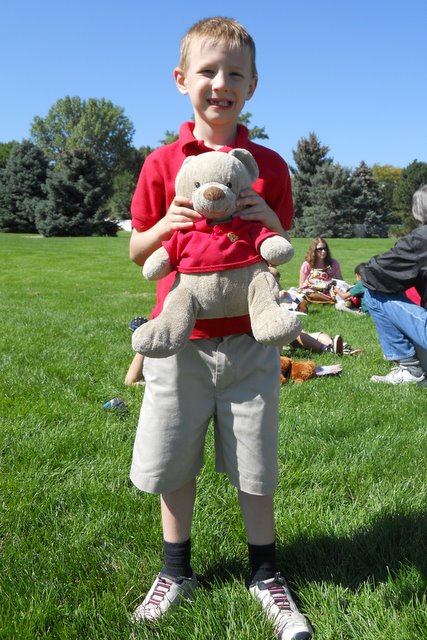 Well, Teddy Bear week is over.  Nathan sure enjoyed having his friend with him at school each day!  They even dressed twice in matching red uniform shirts.  The final event of Teddy Bear week was the Teddy Bear picnic at a park near school, and I was able to join Nathan for the fun.  The kids all enjoyed lunch on the grass with their bears, followed by plenty of time to play on the playground.  Bears were everywhere–one even got stuck in a tree!  The picnic ended with the kids splitting into groups to read the stories they had written about their bears.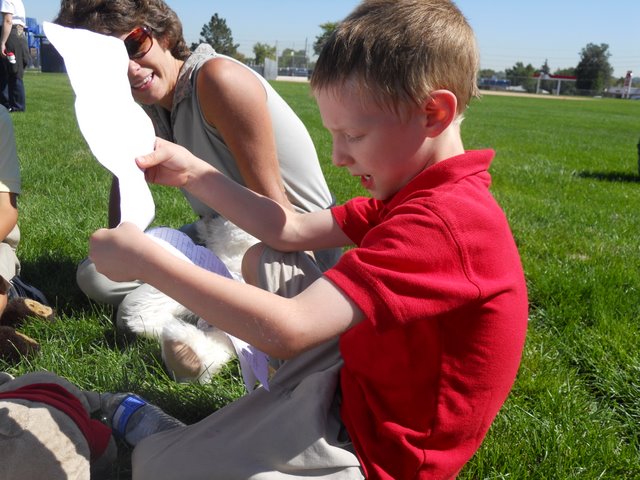 Here's Nathan's:
"My bear's name is Buddy Bear.  Buddy Bear is tan and medium sized.  My bear likes to copy me.  I love Buddy Bear because he copies me."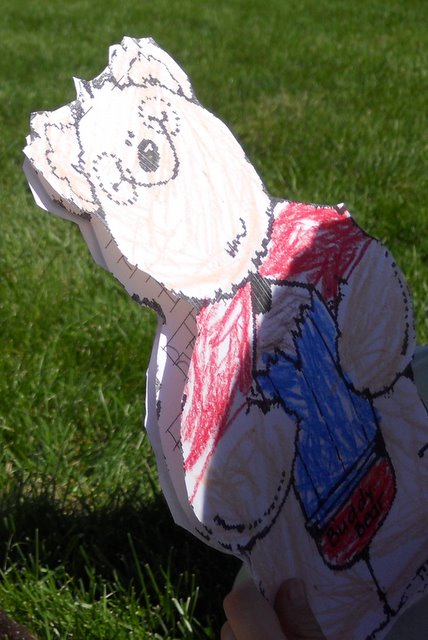 Well, Buddy Bear, your friendship has lasted over 5 years and seems to be going strong.  Hope you enjoyed your time at school!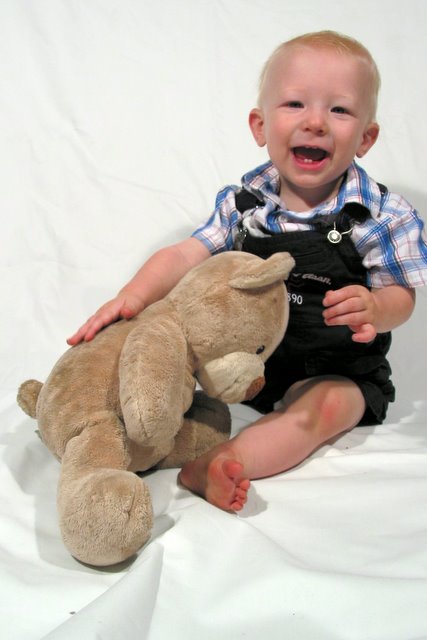 A friend gave Katya a copy of the book
Heads
for her birthday.  Matthew Van Fleet has lots of fun pop-up action books (
Dogs
is, of course, our favorite) and this one is full of interesting animals and funny pictures.
On a recent trip to the zoo, Than helped Katya try to find some of the animals in the book.  She wasn't too keen on being photographed with them all, but Than managed to get a few.  We certainly love our zoo membership (and the good Denver weather that lets us enjoy it so often).