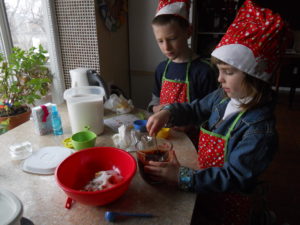 Cooking is one of my favorite hobbies, and I am always delighted to share what I've made.  Let  me know if there is a recipe you would like to see featured here!  I do lots of recipe hunting on Pinterest and elsewhere on the internet, so if you see a recipe here that should be credited to someone I will happily correct the error.
Recipes By Category
Bread
Breakfast
Cookies and Desserts
Main Dishes and Soups
Salads and Sides
Snacks and Miscellaneous
Soup
All Recipes
---
Best Pinterest Recipes
Check the sidebar on any page of this blog for a link to my Pinterest board of "Recipes I've Really Made."  I collect tons of recipe ideas on Pinterest in a variety of categories, but when I find a good one I move it to this board.