Peanut Butter Pretzels
Peanut Butter Pretzels
September 2016 in Review, and Christmas Cookie #9
A favorite photo…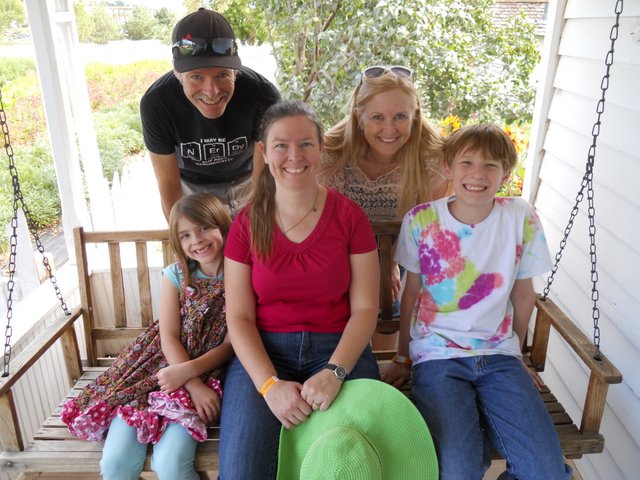 A few highlights…
Family getaway to Santa Fe, NM
10th annual ride on Thomas the Tank Engine
And a cookie recipe to go with it!

Grind graham crackers and club crackers into crumbs using the food processor, if you haven't already.

In the bowl of an electric mixer, combine the peanut butter and butter until well mixed.

Add both kinds of cracker crumbs and powdered sugar. Blend well. Mixture will be very thick.

Using your hands, roll mixture into small balls about the diameter of a dime and press each on a pretzel. Put the pretzels on a waxed-paper lined baking sheet.

Refrigerate the pretzels at least one hour to firm up the PB mixture.

Melt chocolate and shortening in a mixing cup in the microwave.

Dip the top (the PB part) of each pretzel into the melted chocolate and place back on the waxed paper.

Refrigerate again to set the chocolate, and then stack in an airtight container and store in the refrigerator until serving.
Since I make this at Christmas time, I often stop plenty of times in the process.  You can refrigerate the peanut butter mixture before pressing it on the pretzels or leave the undipped pretzels in the fridge for a day or two before coating in chocolate.