Pasta with Sausage and Fennel
Pasta with Sausage and Fennel
Another random holiday photo share, and another recipe at the end.  Today's pictures feature our gingerbread construction.  First, the gingerbread items arrive in the mail.  They are safely stored away until the ideal moment arrives.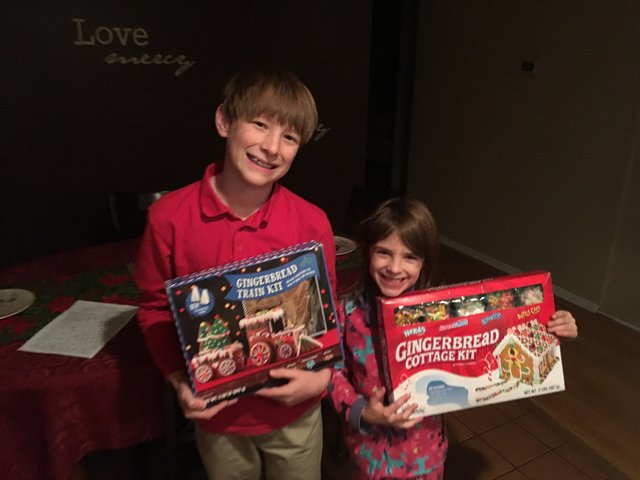 On a calm afternoon, it's time to pair off and go to work.  Two teams, two gingerbread projects, and the last of the coloring tablecloth to catch all the crumbs!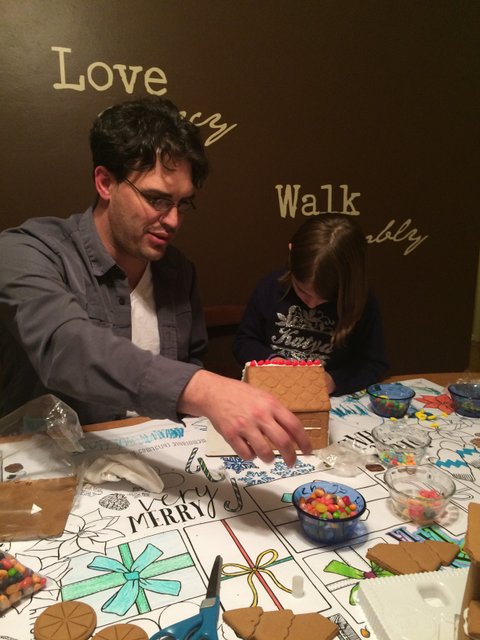 The finished products are proudly displayed for quite a while (although the jelly beans start disappearing remarkably quickly…)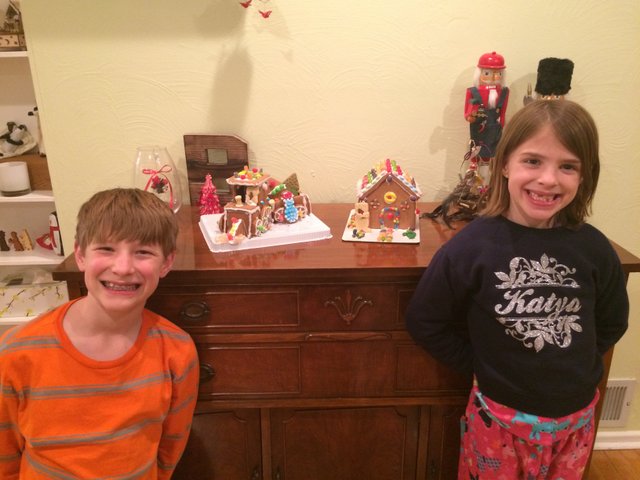 Good work, builders!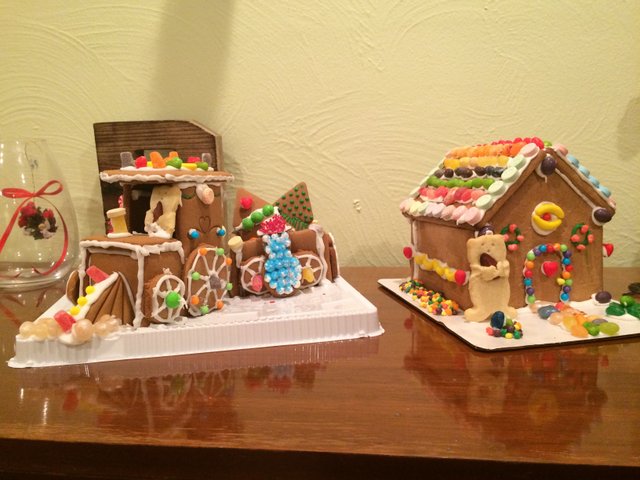 This pasta recipe isn't that hard to assemble, and the fennel and fun pasta shapes make it a good meal for entertaining guests. Don't be afraid of fennel's licorice-y reputation. Its flavor mellows nicely when cooked, and no one at our table was bothered by it. This dish is also surprisingly good as a leftover, which is unusual for pasta.
Bring a pot of salted water to a boil and cook pasta according to package directions. Drain.

Heat olive oil in a skillet or electric frying pan over medium high heat. Add sausage and brown, breaking up large pieces with a wooden spoon.

Cut thick stalks off the fennel bulb (reserving leafy fronds for garnish). Remove the core of the fennel bulb and slice the rest into thin strips. Slice the onion half thinly as well. Halve the cherry tomatoes or chop regular tomatoes.

Add fennel and onion to sausage. Cook 6 minutes and reduce heat to medium.

Stir in chopped tomatoes. Cook 3 minutes or just until warmed. Garnish with fennel fronds if desired.

Serve immediately with plenty of Parmesan cheese.