Orange Shortbread
Orange Shortbread
July 2016 in Review, and Christmas Cookie #7
A favorite photo…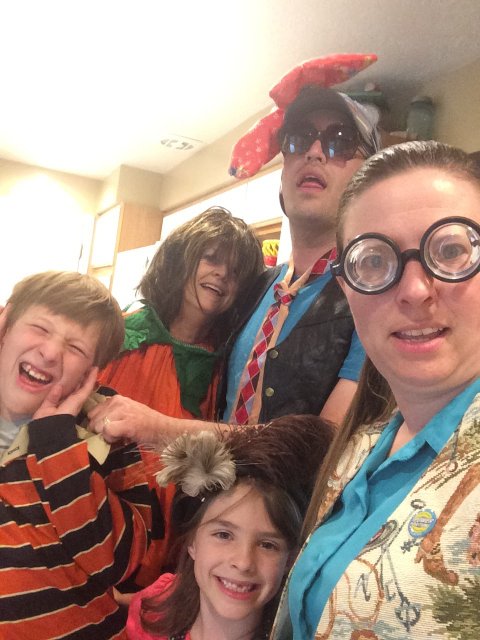 A few highlights…
Annual 4th of July trip to Idaho
Fireworks in Idaho
Time on my aunt and uncle's beautiful Idaho "farm"
Lazy days of summer
And a cookie recipe to go with it!

These lovely cookies were a big new favorite on my 2016 cookie trays. They involved learning how to candy orange peels, and the chocolate dipped candied orange peel was even more popular than this chocolate dipped orange shortbread cookie! Both the candied peels and the cookies made from them will become Christmas gift staples.
Beat the butter and sugar until creamy and smooth.

Beat in the salt and flour until large clumps form.

Add orange peel, zest, juice, and vanilla. Mix well and press the dough into a tight ball.

Shape according to how you want your slices to come out (rectangles, squares, rounds, wedges), wrap in plastic wrap and refrigerate for a couple of hours.

Preheat oven to 325 degrees. Slice the dough to 1/4 inch thickness and place on cookie sheet with enough space between for spreading.

Bake at 325 degrees for 20-25 minutes or until golden. Let cool completely on cooling racks.

Melt chocolate gently and stir in a bit of shortening to temper it if desired. Dip cooled cookies in chocolate or drizzle with chocolate and let cool until chocolate sets.
Original recipe, found via Pinterest: http://userealbutter.com/2008/06/11/chocolate-dipped-orange-peel-cookies-recipe/
*People have had issues with the candied orange peel turning hard during baking. To remedy this, when you make your candied orange peel, store the peels in the syrup rather than drying the individual orange peel slices. You can dry the ones that you want to turn into orangettes, but for this recipe, keep them soft and moist in the syrup. This should help with the texture when baking.  Even peel stored in syrup will gradually harden, but it will take longer!
Here's a link to good instructions for making the candied peel: http://tiphero.com/candied-orange-peel/  I did it just like this, except I didn't toss the finished peel in additional sugar.  I just spread all that sticky goodness out to dry and left it in the spare bedroom for a few days!  The peels got less bitter after sitting for a while, and are good with or without the chocolate.  (But of course, everything is better with chocolate...)