Mexican Wedding Cakes
Mexican Wedding Cakes
August 2016 in Review, and Christmas Cookie #8
A favorite photo…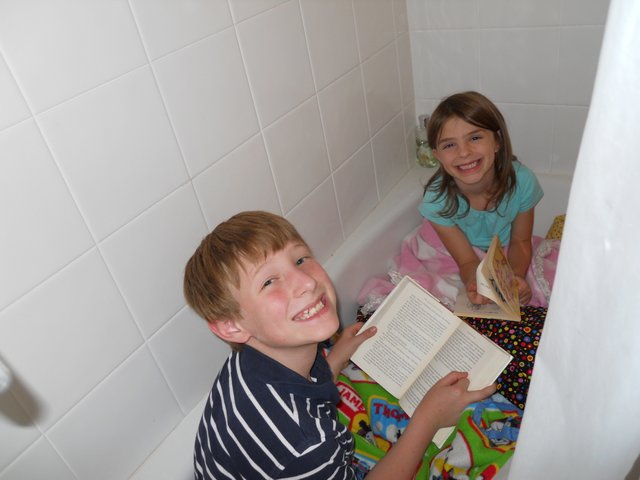 A few highlights…
Local park adventures with friends
Watching the summer Olympics
Squeezing in some final fun craft projects before school
Back to School for a 6th grader and a 3rd grader
And a cookie recipe to go with it!

Preheat oven to 325 degrees.

To make superfine sugar, process 1/3 cup sugar in food processor for about 30 seconds. I usually process 1 cup or more and store it in a jar for future use.

Put the 1/3 cup superfine sugar in the bowl of an electric mixer, along with the butter. Beat butter and sugar together until light and fluffy, 3-6 minutes.

Add vanilla and mix well.

Process 1 cup of nuts in a food processor to the texture of coarse cornmeal, about 10-15 seconds. Dump into the butter mixture and barely stir in.

Process the remaining 1 cup of nuts until just coarsely chopped, about 5 seconds. Add them to dough and barely mix.

Stir in flour and salt and blend just until the dough becomes cohesive.

Working with a scant Tbsp. of dough at a time, roll the dough into 1 inch balls and place on lightly greased cookie sheets.

Bake at 325 degrees until the tops are pale golden and the bottoms are just beginning to brown, about 18 minutes.

Let the cookies cool on the baking sheets for about 5 minutes. Place powdered sugar in a lidded tupperware container or bowl.

Roll warm or room temperature cookies, 3-4 at a time, in powdered sugar to coat well. Store at room temperature for a week or more. If desired, roll in additional powdered sugar just before serving.
This dough can easily be shaped and frozen, then baked at a later time.  Just add 2-4 minutes to the baking time.