Cream Cheese Almond Bars
Cream Cheese Almond Bars
March 2016 in Review, and Christmas Cookie #3
A favorite photo…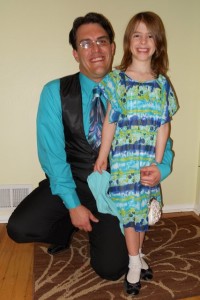 A few highlights…
Katya turned 8
Spring break with family in San Antonio, TX
Favorite Easter traditions (especially of egg dying)
An especially good women's retreat with our church
And a cookie recipe to go with it!

Crust: Cut butter into dry ingredients. Press into a 9x13 pan. Bake at 350 for 20-25 minutes.

Filling: Mix sugar and cream cheese until well creamed. Beat in eggs and almond extract until fluffy. Pour over hot crust as soon as it comes out of the oven. The layer of filling might look a little thin, but it really is enough! Bake at 350 for 15-20 minutes. Cool completely.

Frosting: Cream sugar and butter together well. Add milk and almond extract and mix until fluffy and easy to spread. Adjust consistency with more powdered sugar or milk as needed. Spread evenly onto baked, cooled bars. Sprinkle with toasted almonds and press them gently into the frosting. Cover and chill to set.