June 2016 in Review, and Christmas Cookie #6
A favorite photo…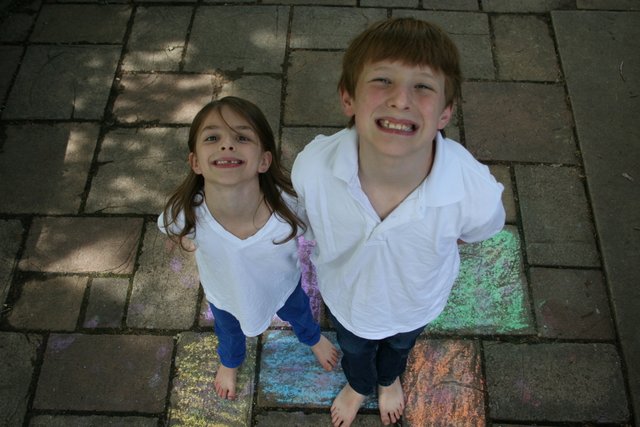 A few highlights…
Nathan turns 11
Super fun vacation Bible school with an international missions theme
Katya finishes Suzuki Piano Book 1
Summer backyard barbeques begin
Extended family comes for a weekend to watch Beauty and the Beast on stage
And a cookie recipe to go with it!

I got this recipe from a fellow pastor's wife at a cookie exchange many years ago. Even though there is no chocolate involved, they still end up as one of my favorites each Christmas! I always double the recipe when I make it, and then freeze half of the finished cookies for eating later in the month.
Beat butter for 30 seconds. Beat in sugar and salt and cream well. Add egg and vanilla.

Mix in flour until well combined. Cover dough and chill for 1 hour.

Preheat oven to 375 degrees. Shape dough into 1 inch balls. Place 2 inches apart on greased cookie sheet. Bake 8-10 minutes or until cookies are lightly browned just around the edges.

Immediately after removing cookies from the oven, use the back of a rounded measuring spoon or a melon baller to make an indent in the center of each cookie. Allow to cool completely.

While cookies are cool, mix peppermint filling ingredients together. DON'T ADD THE CANDY CANES! Whip everything else well to form a soft, fluffy icing that holds its shape.

When cookies are cool, spoon filling into indents and then sprinkle crushed candy canes over the top.
Cookies can be stored at room temperature for several days, or frozen for up to 3 months.