January in Review, and Christmas Cookie #1
A favorite photo…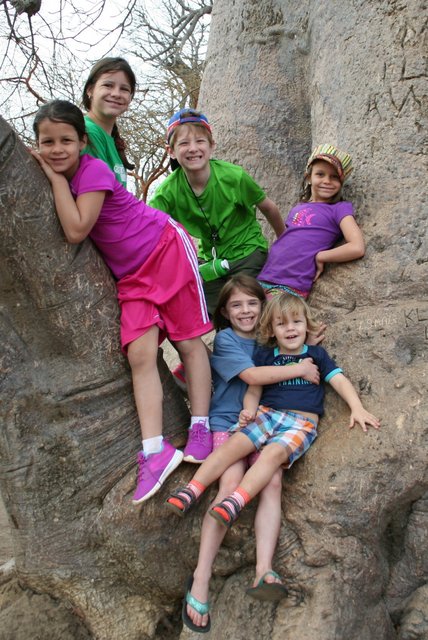 A few highlights…
Returning from Senegal
Sharing photos and trip stories with so many kind audiences
Settling back into routines (and getting snow!)
And a cookie recipe to go with it!

In a medium saucepan or microwave safe bowl, melt the butter and chocolate, stirring frequently. Once melted, set aside to cool slightly.

In a mixer bowl, beat the sugar, eggs, and vanilla on low until well combined.

Add the melted chocolate mixture and blend well.

Gently mix in the flour, cocoa powder, baking powder, and salt. Mix until just combined.

Cover the dough and refrigerate about 1 hour. If making the dough a day ahead, let sit at room temperature for 30 minutes before shaping.

Preheat oven to 325 degrees and grease at least two baking sheets. Use a tablespoon or cookie scoop to put the dough on the prepared sheets, about 2 inches apart. Bake about 12 minutes.

While the cookies bake, cut large marshmallows in half for a total of 50 marshmallow pieces. (You can also use 4-5 mini marshmallows per cookie). When the cookies have baked, remove the tray from the oven. Press one marshmallow half (or 4-5 mini marshmallows) onto each cookie. Return the hot cookies to the oven and bake another 3 minutes or until the marshmallows have puffed up and adhered to the cookie.

Allow cookies to cool on the pan for a few minutes, then remove to a cooling rack to finish cooling.

When cookies are cool, combine all icing ingredients in a medium bowl and whisk together well. Icing should be pourable but not too runny, so adjust consistency with additional powdered sugar or hot water.

Place cookies on cooling rack over a baking sheet to catch drips. Spoon a small amount of icing on top of each marshmallow. After icing just a few cookies, top with sprinkles before the icing sets. Continue icing and sprinkling until everything looks festive.

Allow icing to dry and set for at least 30 minutes before serving.