The house is ready, preparations are complete (or we've run out of time to complete them!), and our wall says it all: "Anticipate…"
Once again we have passed a season for reflecting, for preparing, for remembering how God has worked in the past and for looking forward to what He will do in the future.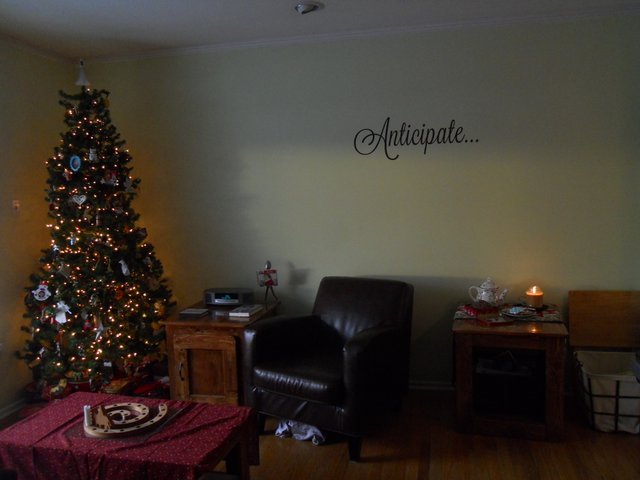 I wish we were anticipating sitting here with you today!  People who love our family well, who encourage us to continue on the road God has planned, who are part of our past and our present–you are all on the list of those we would look forward to having at this table.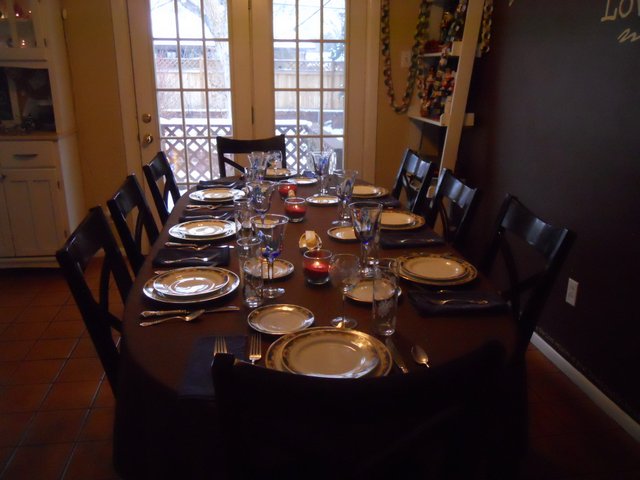 But, as with the rest of the anticipation of Advent, this hope too will wait for a while more.  The table will be filled again soon, and hopefully you will be in one of those seats!  And with even more expectation than waiting for a meal or a special guest, we continue to wait for Jesus to come–not as a baby this time, but as the ruler of God's Kingdom fully realized.  Merry Christmas, and may you continue to ANTICIPATE in the year to come!