As part of her science unit at school, Katya has been carefully tending some bean seeds in a plastic cup.  She has loved watching them appear and has faithfully photographed their growth from when the sprout appeared to when we put it outside.
I was amazed at how quickly they grew–the first few photos were taken with only about 12 hours between each picture!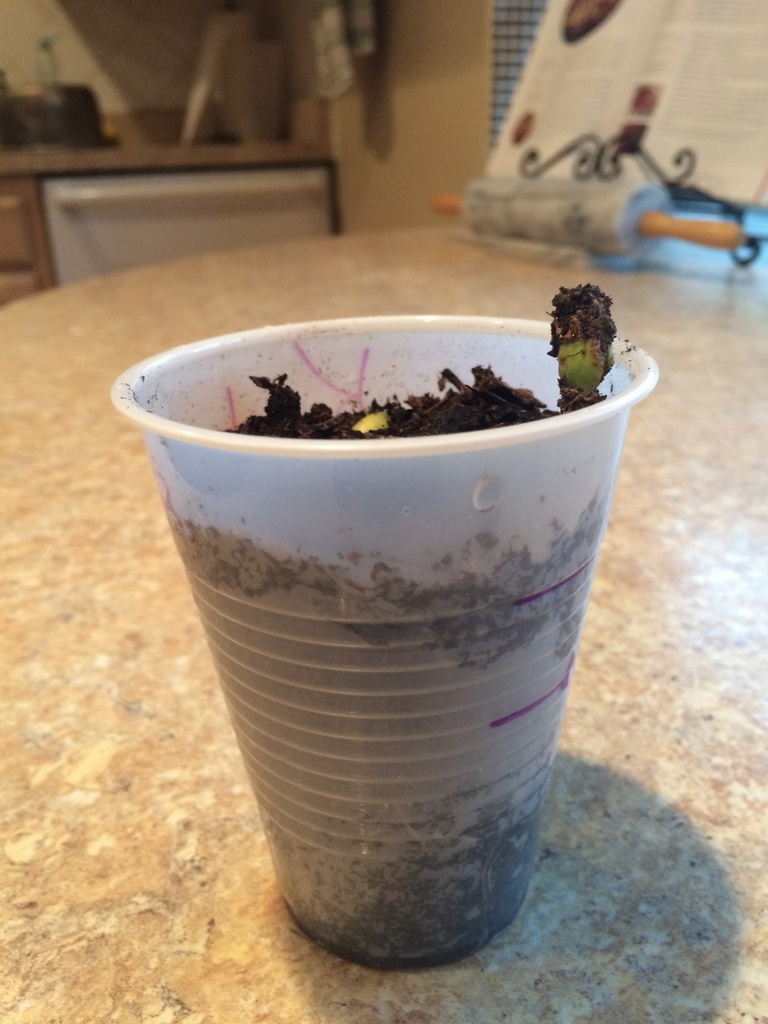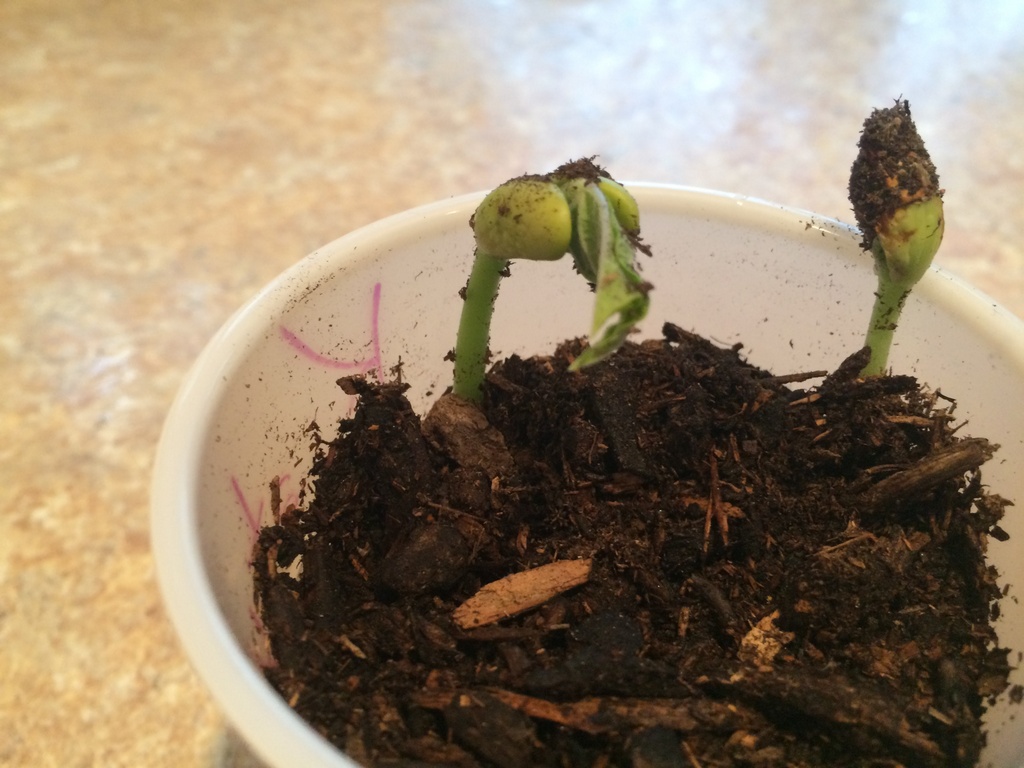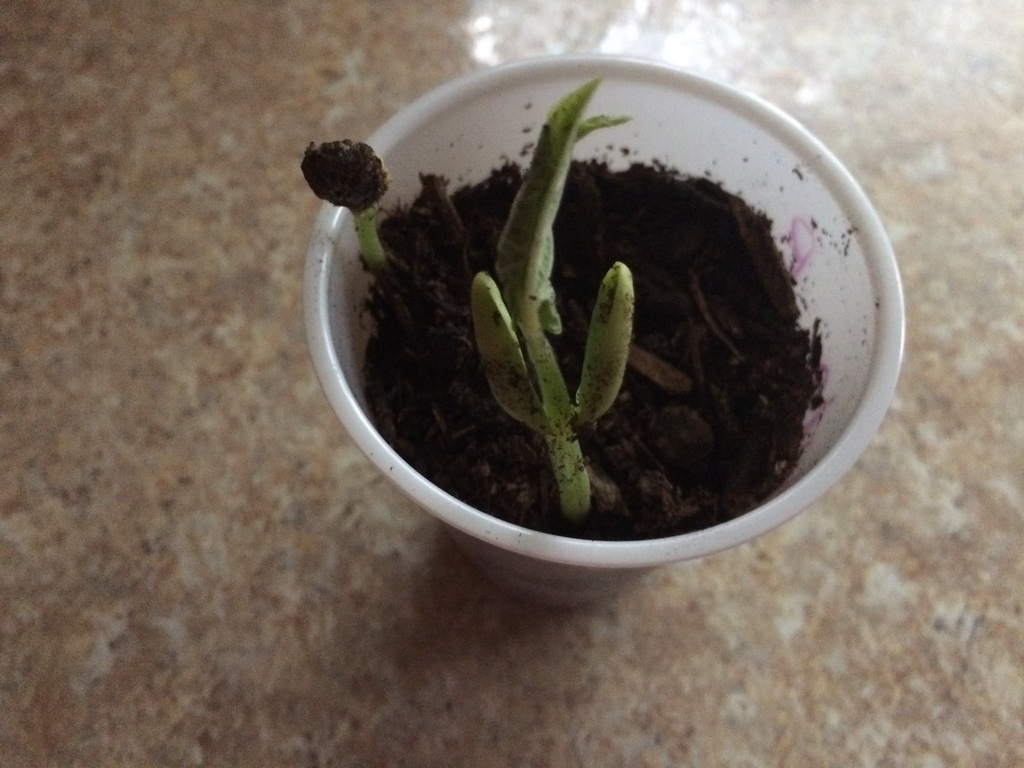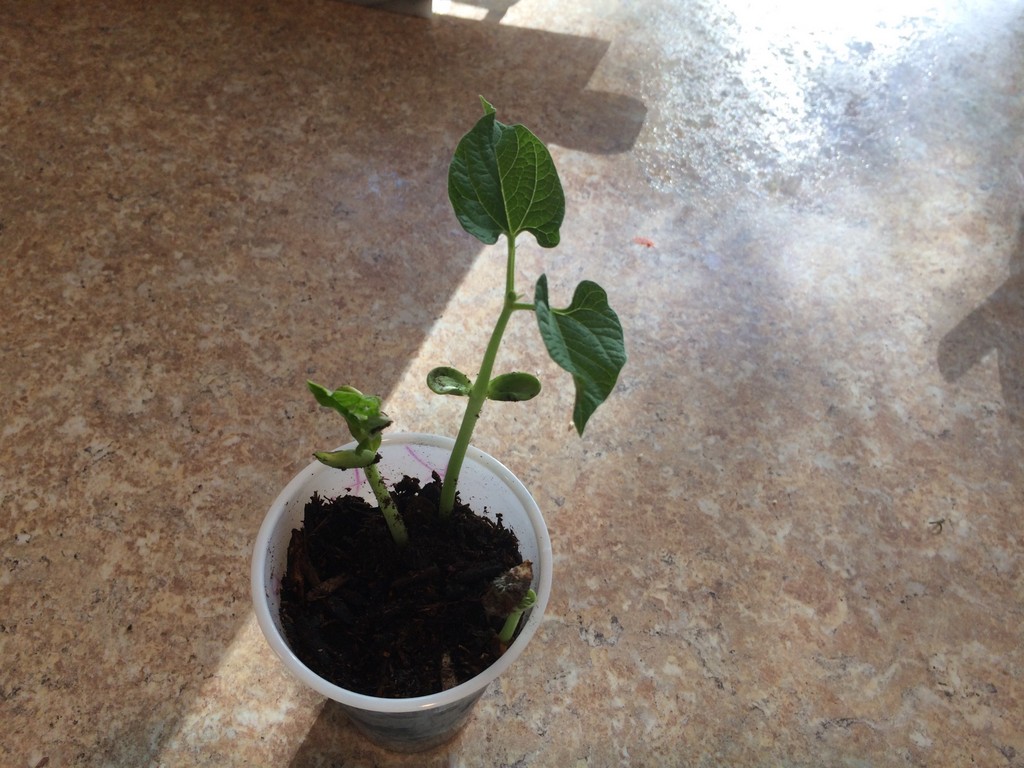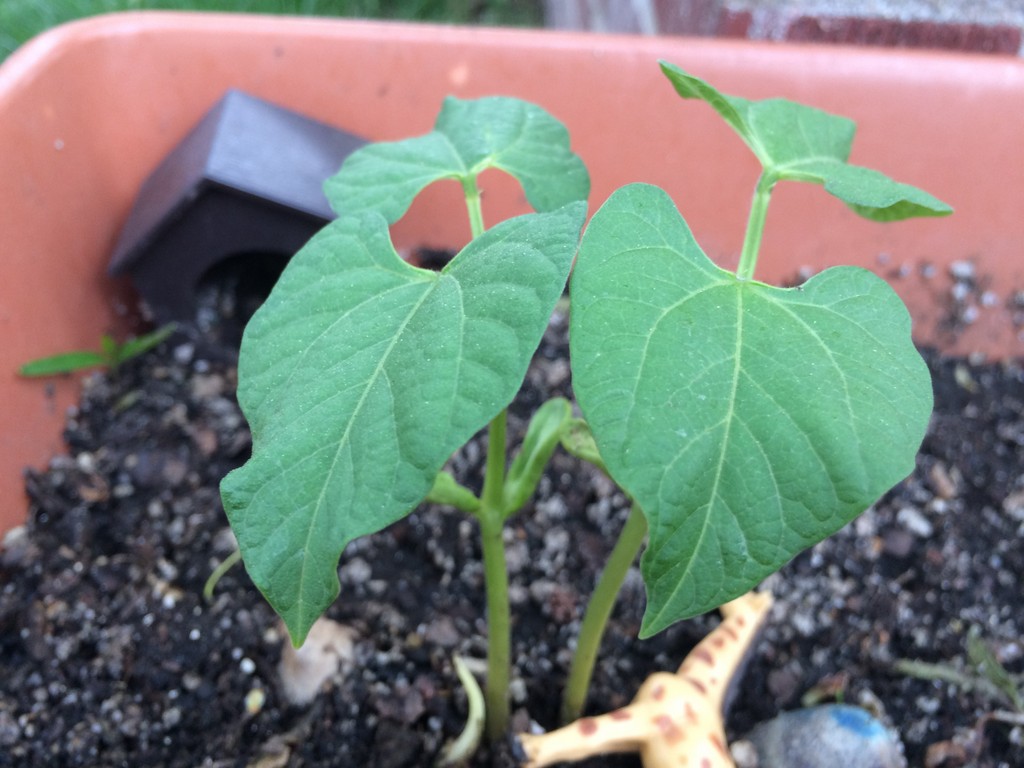 Creation is amazing!