16 Years Ago…
16 Years Ago…
Vacation Bible School week…
Crazy Hair Day for students and leaders…
School board meeting…
And our 16th Anniversary!!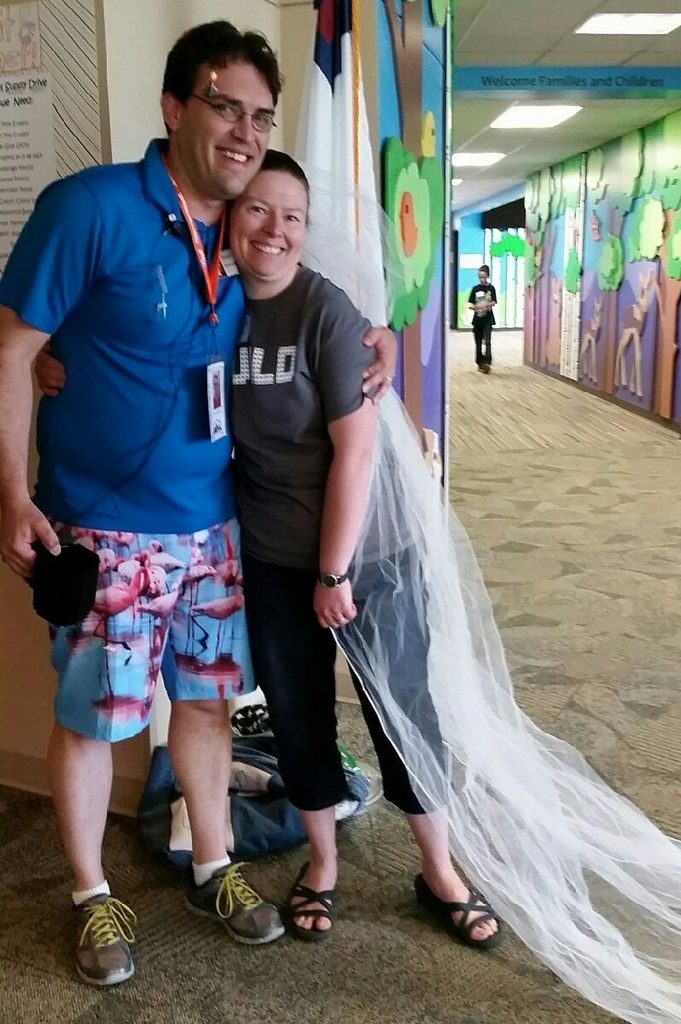 I'm pretty proud of this anniversary photo–the two of us, together, doing things we love.  A cathedral length veil and flamingo shorts just says a lot!  We look forward to celebrating "properly" next weekend with a getaway for just the two of us, but the day didn't go uncelebrated in spite of the timing!  Than had volunteers bring me flowers throughout the day, and I ended up with a huge pitcher which I displayed next to our wedding photos for anyone who was patient enough to stop and take a peek.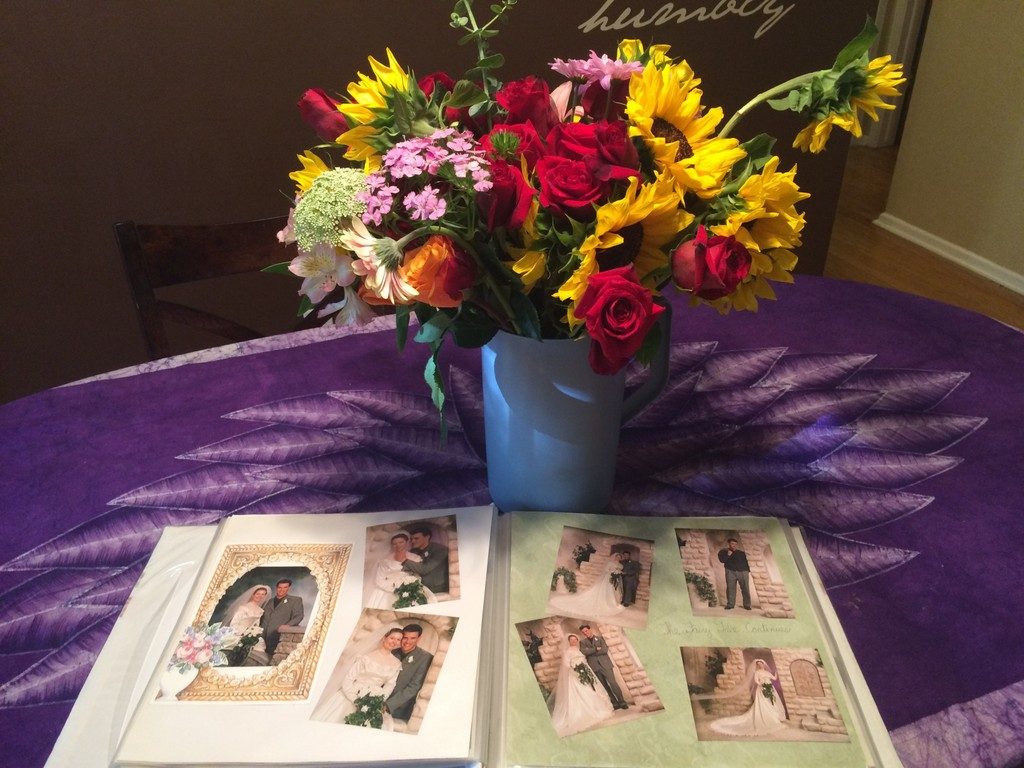 We squeezed in family dinner at Chik-Fil-A, always the height of romantic destinations, and were happy to serve together surrounded by people who care for us well.  It really was a happy anniversary, and who knows what we will be dressed in after 16 more!