Summer Starts in St. Louis
Summer Starts in St. Louis
"Take me to St. Louey, Louey, Take me to the fair!"  (Now, if you know that song, keep humming while you read.  It will add to the effect, I'm sure.)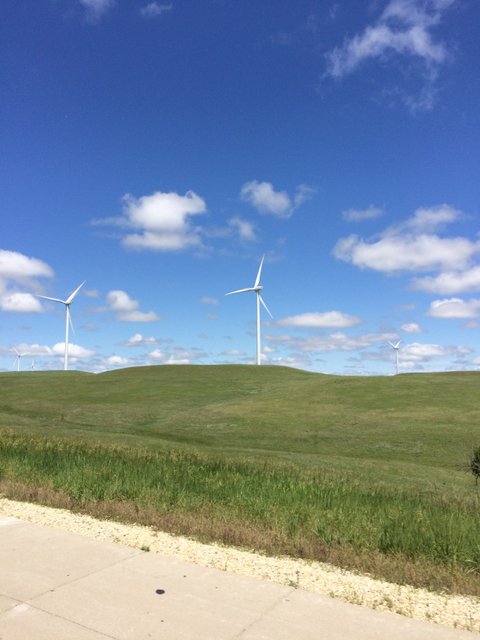 Our first big trip of the summer started as soon as school let out.  We found ourselves on the road for St. Louis!  Road trips have become easier as our kids grow up, and at this point we really just need new Adventures in Odyssey episodes, a few snacks, and the occasional pit stop.  Don't worry, I still pack a big bag of new road trip ideas anyway–we just don't use very many of them!
A good portion of our week with my grandparents is filled with activities we love, that we look forward to doing each time we visit.  (Stay tuned for a future post, part 2 of this one, with things that were new or different this time!)
I am so glad for the memory of my grandmother happily riding the carousel.  There is always a kid in there somewhere!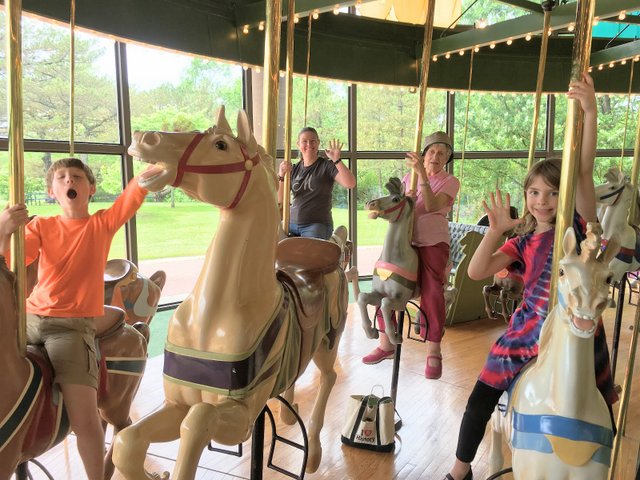 A trip to the carousel generally goes with a trip to the Butterfly House, and this time was no exception.  I'll save most of the butterfly pictures for future "Random Quotes" posts, but here is a little taste…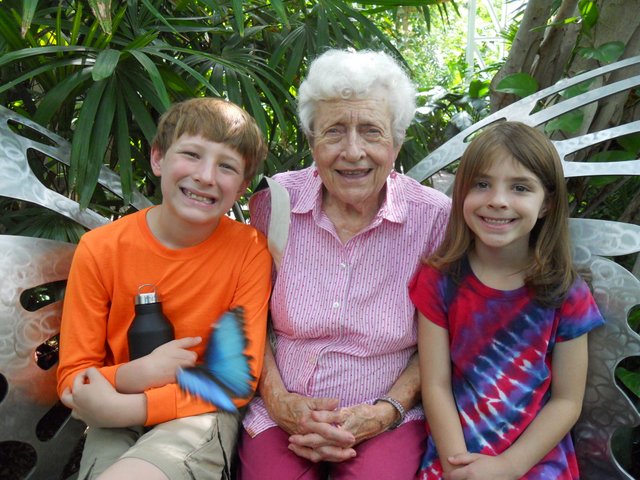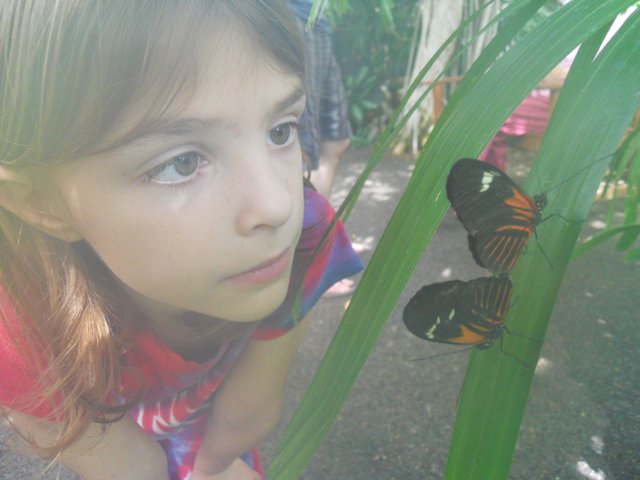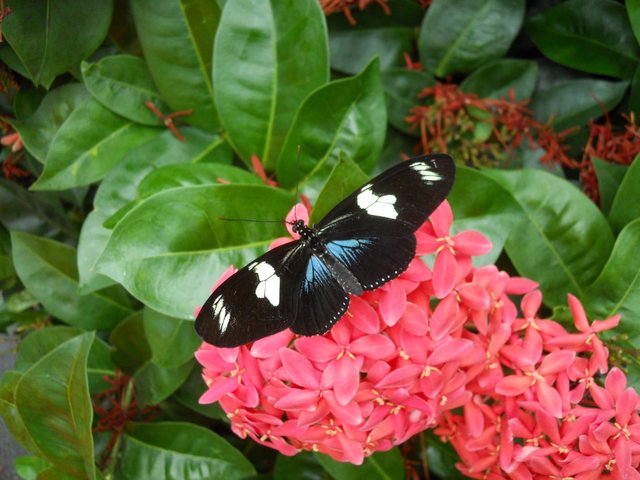 And no visit to St. Louis is complete without a stop at the City Museum.  I stayed home to help with work around the house while Than and the kids enjoyed a fantastic day exploring this all-time-favorite place.  This year they even got to go on the roof and ride the Ferris Wheel up there, a special new experience.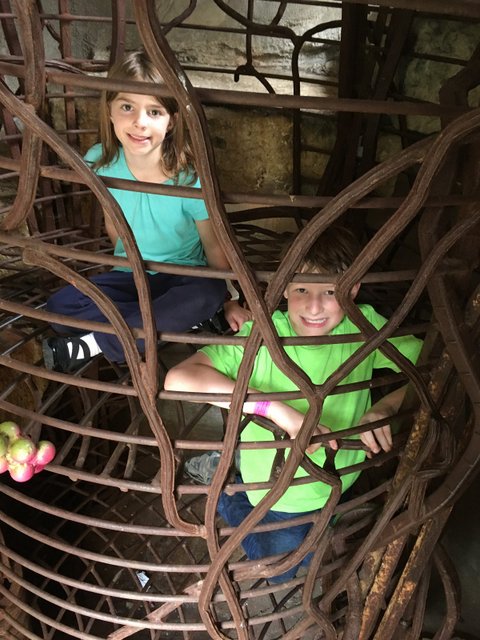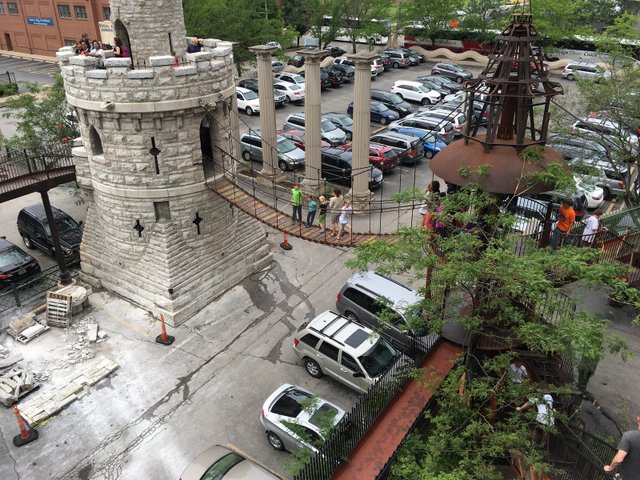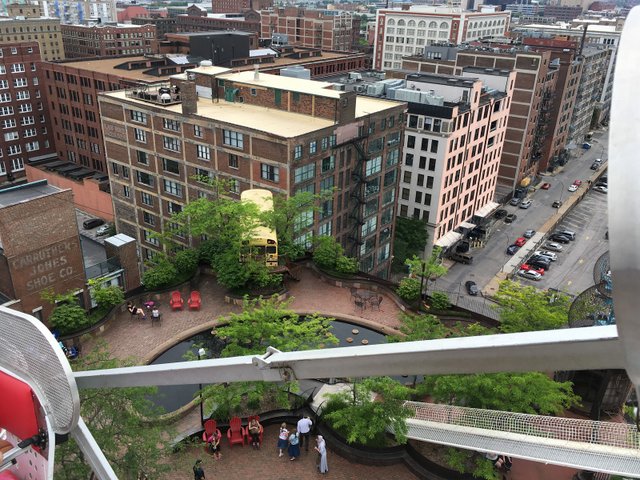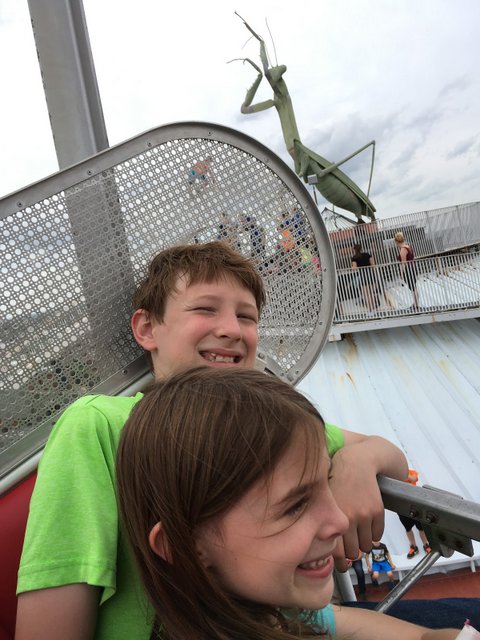 One final "traditional" highlight was a trip to the vast Missouri Botanic Gardens.  We were delighted to share our visit with my cousin's wife and his daughter, who is just a year younger than Nathan.  Family time, a delicious lunch, and beautiful surroundings–what more do you need?