St. Louis Summer Part 2
St. Louis Summer Part 2
And now, the conclusion of our St. Louis story.  (How did you ever manage to wait in suspense this long?!!)
Part of the fun of visiting my grandparents is that there are always new things to do, mixed in with the familiar favorite activities.  Here were some new adventures from this visit:
Sharing our Senegal stories with the extended family–we made our best approximation of our favorite Senegalese meal and served it on the grass outside.  Aunts, uncles, and cousins participated with good spirits!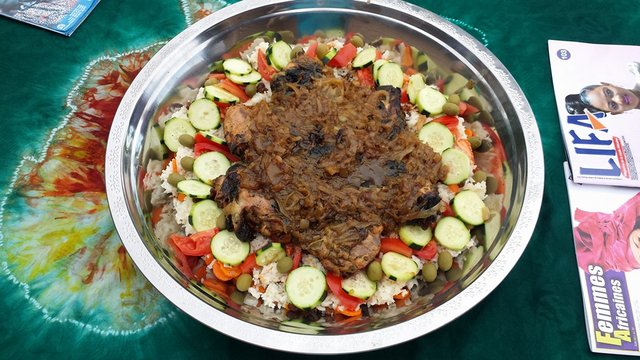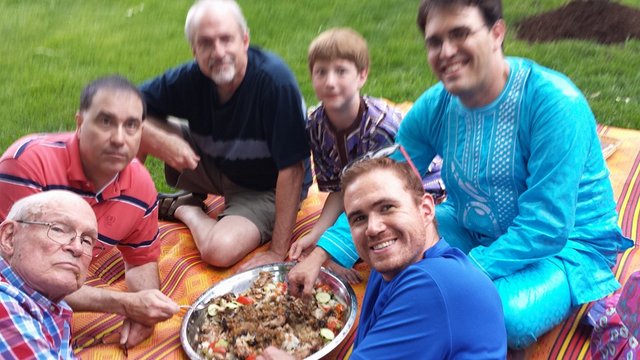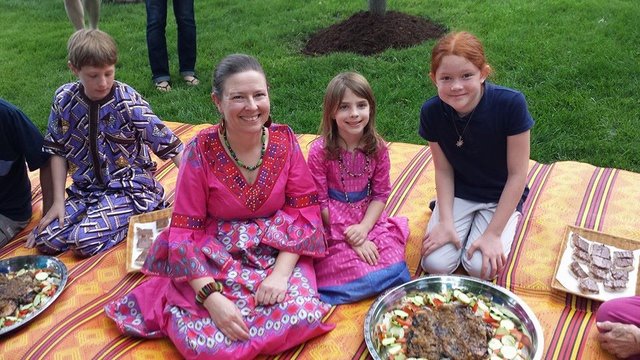 A visit to the CityPark sculpture garden in downtown St. Louis–This was a fairly new outdoor sculpture park and it was fun to have my cousin's daughter along for the adventure.  There were fountains for splashing, a sculpture that involved a video screen where you could see yourself, and lots of interesting art to explore and experience.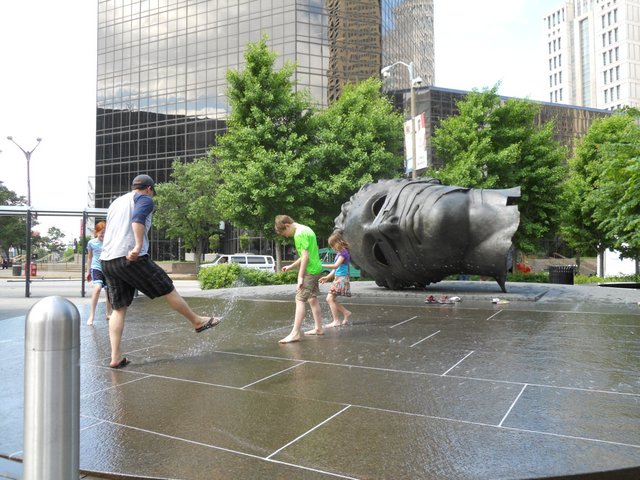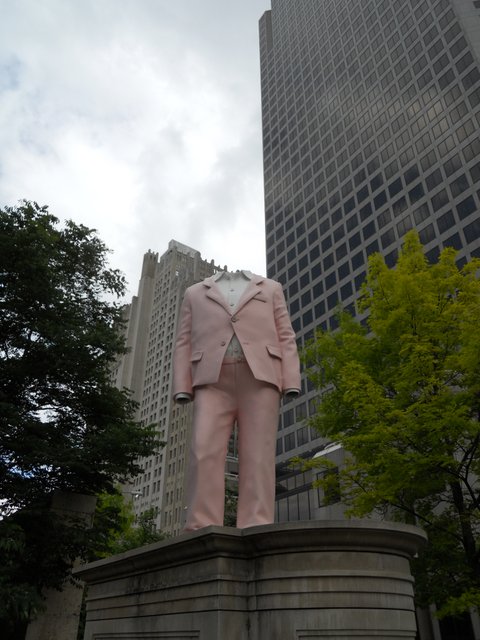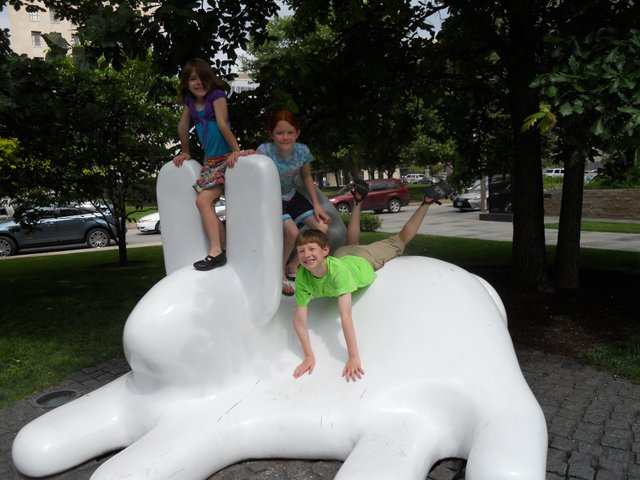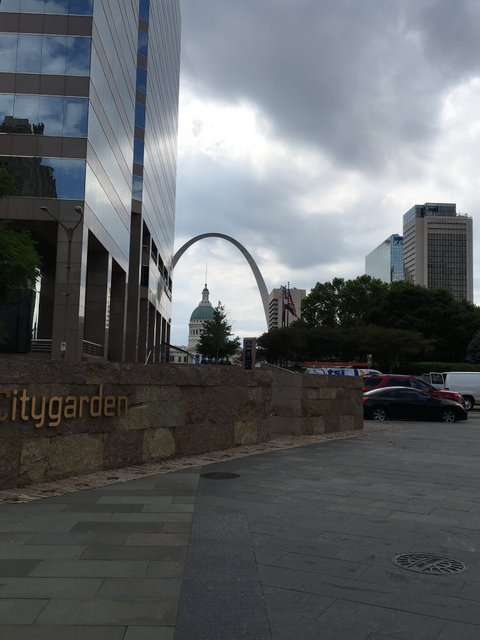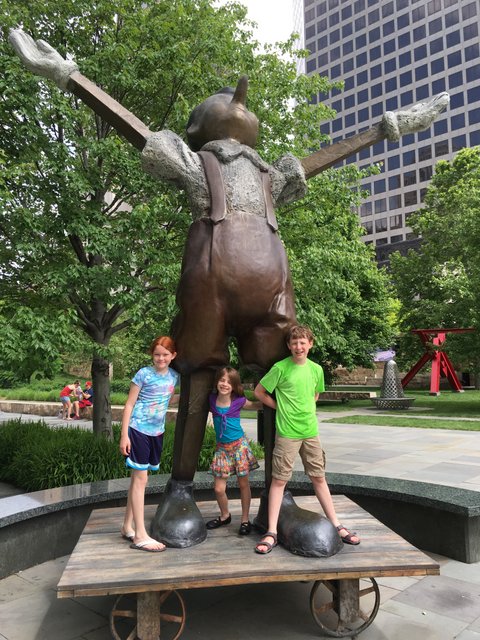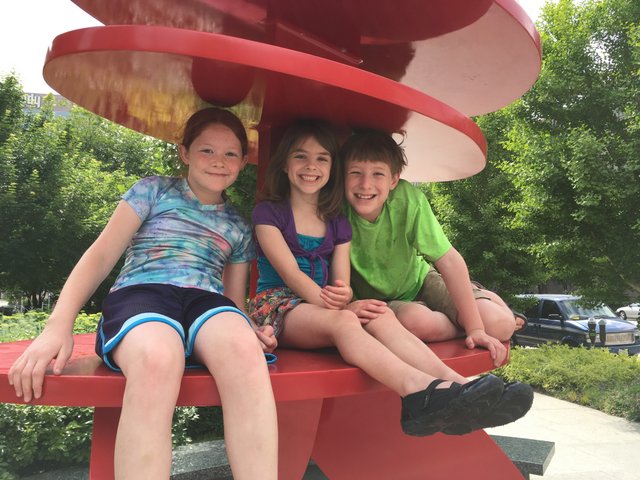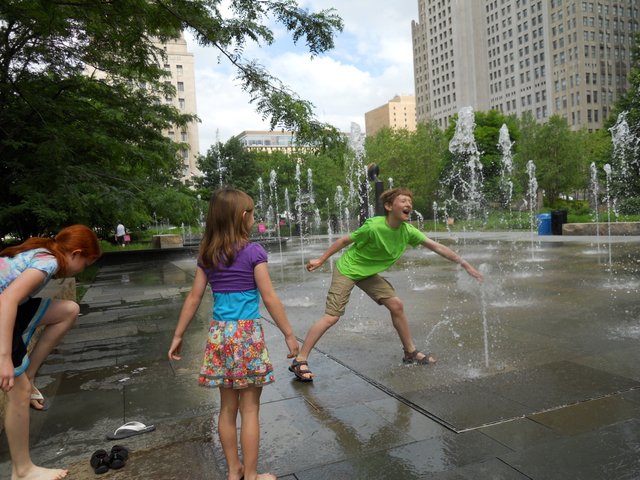 There was a new puzzle to assemble, new flowers to plant, a new tea house to enjoy, and plenty of new stories to tell and conversations to share.  I am so grateful that we have a hospitable family that welcomes us, entertains us, and adds to our rich store of memories together.