Something's Missing…
Something's Missing…
Look who has a gap in her grin!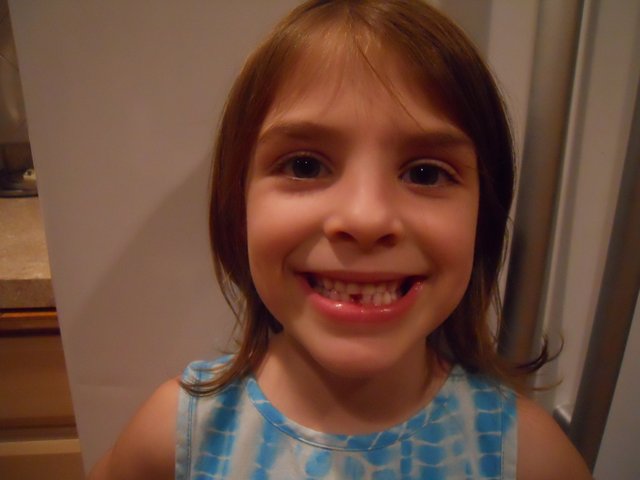 Katya finally lost her first tooth, an anxiously awaited event that has been a long time in coming.
Since she sleeps up high in her loft bed and knows that the resident tooth fairy can be a bit forgetful, she left her treasure down low with the following note: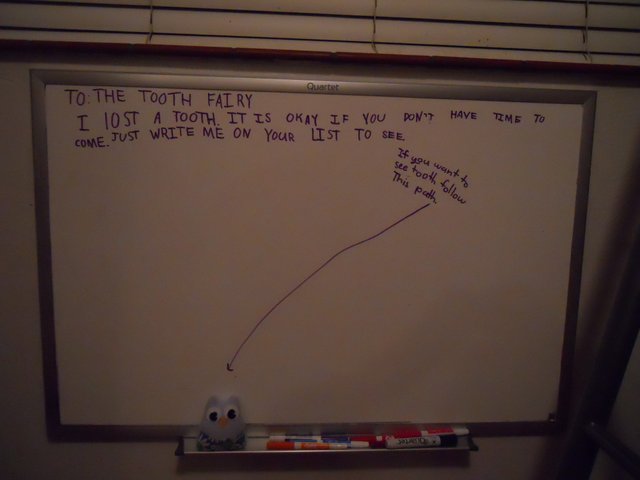 To: The Tooth Fairy
I lost a tooth.  It is OK if you don't have time to come.  Just write me on your list to see.  If you want to see tooth, follow this path.
(The tooth was hiding in the pocket of her little owl.)
Fortunately the tooth fairy did not forget, and the next day Katya drew her a lovely picture!  Alas, because it was drawn on the whiteboard, the artwork has been lost and replaced with something new.  Oh well.  There is another tooth getting wiggly…