Pinterest Projects
Pinterest Projects
Here's round-up #1 of some of the fun projects we've done this summer.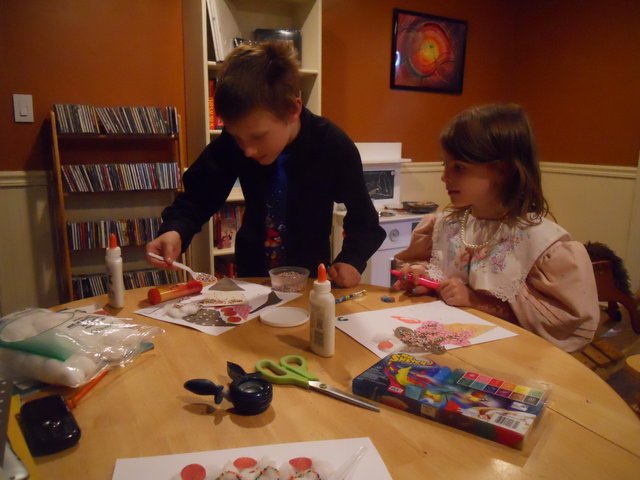 Ice Cream Art with Real Sprinkles!
This turned out really cute, and it was fun to see the different ways each person customized the original idea.  Using real sprinkles was fun (instead of glitter).  Maybe I will make a smaller version for the front of a birthday card someday…  The downside?  Sprinkles bleed a little in the glue, and now they occasionally fall off the artwork and roll all over the floor.  (And no, I don't require kids to dress up for crafting–the kids were playing butler and queen before we did the project above, hence the unusual artist attire…)
A great deal on tape from Sam's Club put me on the hunt for duck tape crafts.  Our best use so far was covering the fronts of our summer journals.  On a different afternoon, we tried using the tape for various boats.  We tested out Sponge and Duct Tape Boats and Origami Duct Tape Boats.  The sponge ones floated better and are cuter, but the origami ones required less in the way of additional equipment.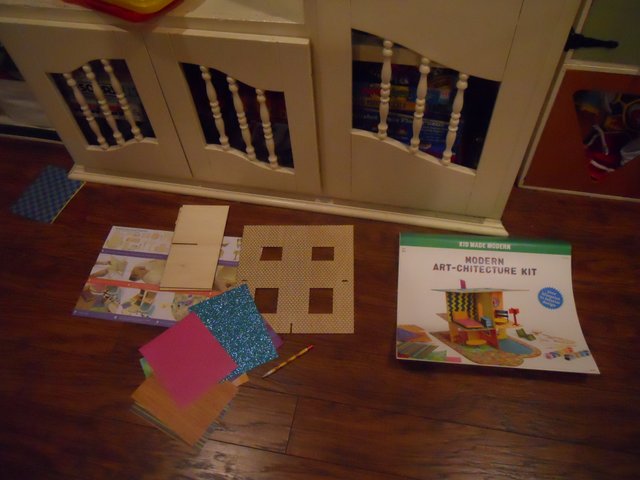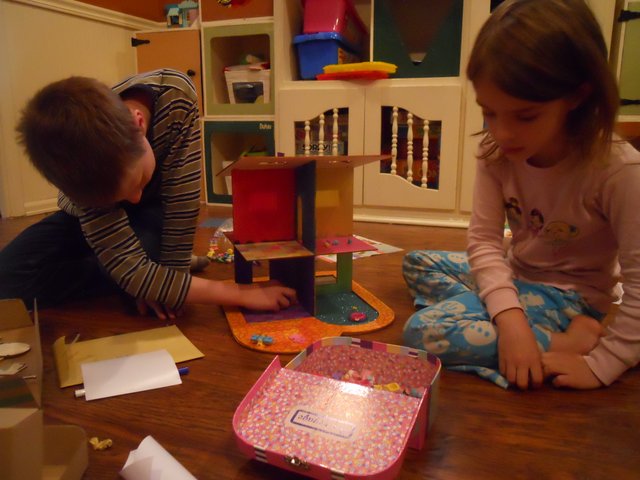 I got some liquid watercolor paints for us this summer and we have used them in lots of ways.  My favorite is painting this modern house kit that we got from Target.  It turned out really cool and I had fun doing the project with the kids.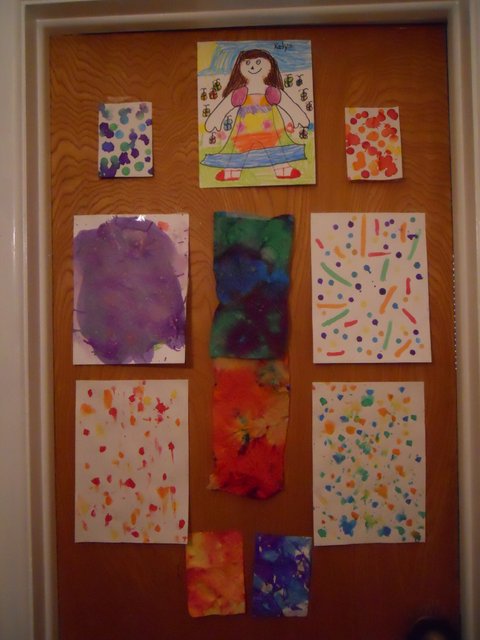 We have also used our paint for Crumpled Paper Art, traditional watercolor resist painting (painting over white crayon drawings), rubber cement resist, even shooting watercolor at paper using little pipettes.  Katya displays her favorites as an art gallery on her bedroom door.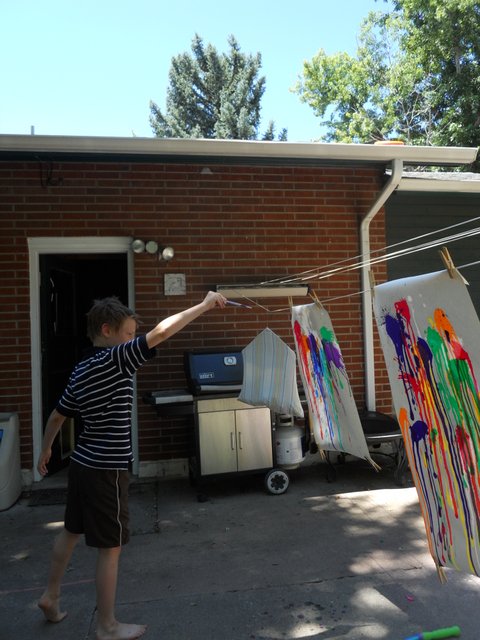 Katya and I had a fun morning creating Ladybug Rocks which are now hiding in my garden.  We didn't follow the instructions exactly, but ours turned out great.  It is so fun to find them peeking out of the garden wall around the patio!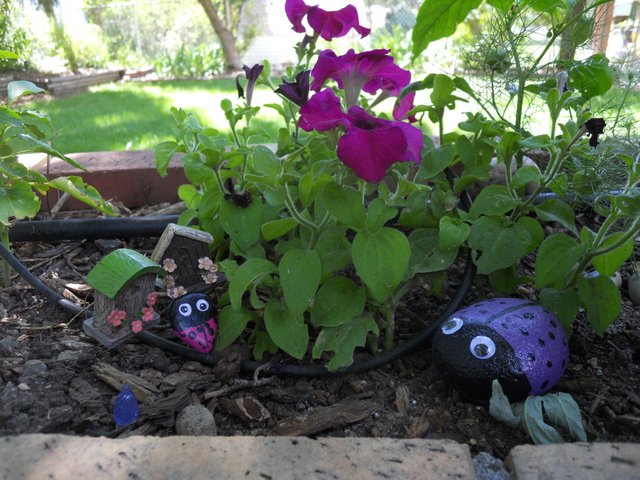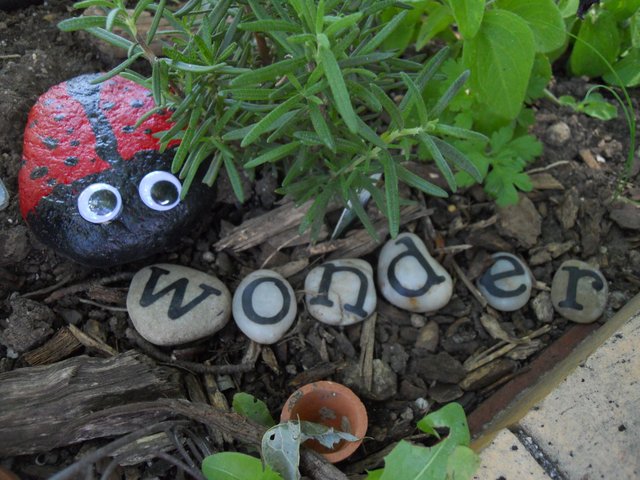 In the "mommy only crafts" department, I worked with my new Sharpies (thanks, mom) to create these cool Kaleidocycle paper toys.  They are kind of mesmerizing to play with, although they did take a long time to color.
Wow, that's a longer list than I thought!  I have a few more projects to share–some that worked, and some that really didn't, so I guess I'll make one more post.  Hooray for summertime crafts (and for actually DOING some of the things I so abundantly PIN!)