Back to School
Back to School
Back to school?  How did it happen?!!  This one is a smart, tall, thoughtful 5th grader.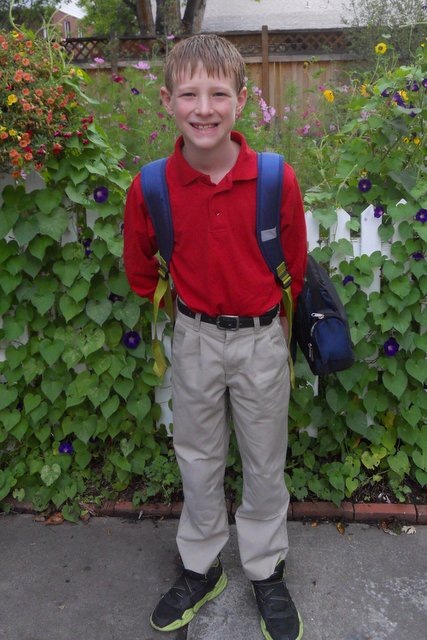 And here is my cheery, careful, confident 2nd grader.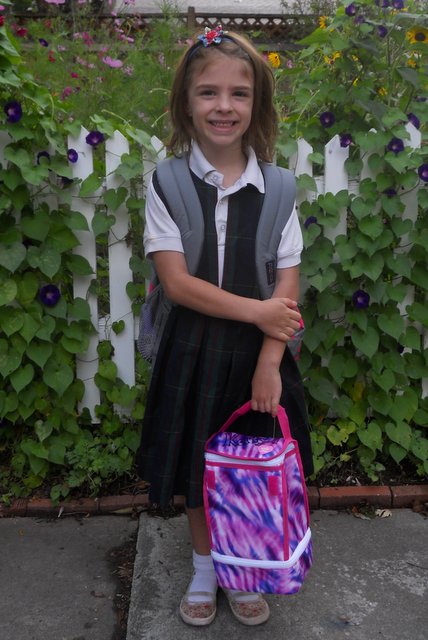 They were both pretty ready to go back.  Back-to-school shopping is an expensive but joyous day in our house, helping to get everyone excited about the year to come.  Perhaps our not-even-close-to-Pinteresty-perfect last day of summer helped too.  In any case, it wasn't as hard as I thought to get everyone up and going for the first day of the year.
Off to new adventures!  (And mom came home to a quiet house.  Ahhh….)