Idaho-Playing Around
Idaho-Playing Around
Hooray for our annual summer trip to Idaho.  There are always fun things going on when grandma and grandpa are around!
Katya was the official fish feeder, taking her duties very seriously twice a day.  She also got to add some new goldfish to the pond, hopefully to rebuild the school after a neighborhood cat interfered!!
One of our fun days was spent at a local amusement park of sorts.  Unlike the big city parks with tons of lines, big crowds, and lots of scary rides, this one was nearly empty.  There were only a few things to do, but we got to do everything as much as we liked.  Katya was the only driver on the little kid go-cart course!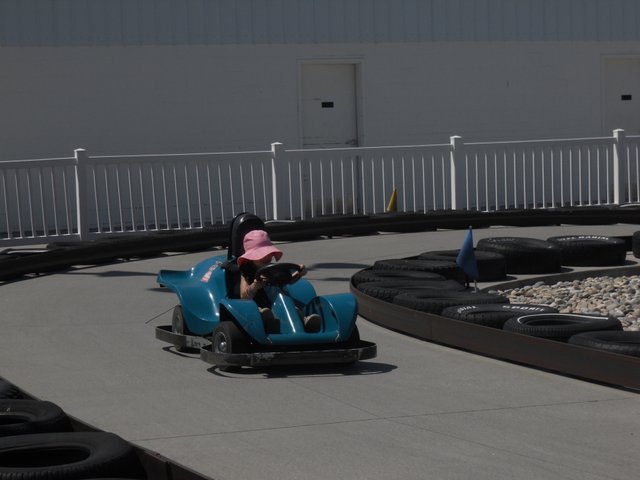 We all had fun driving the bigger go-carts and did that a few times.  We also spent some time in the batting cages–even grandma and mommy did a pretty good job!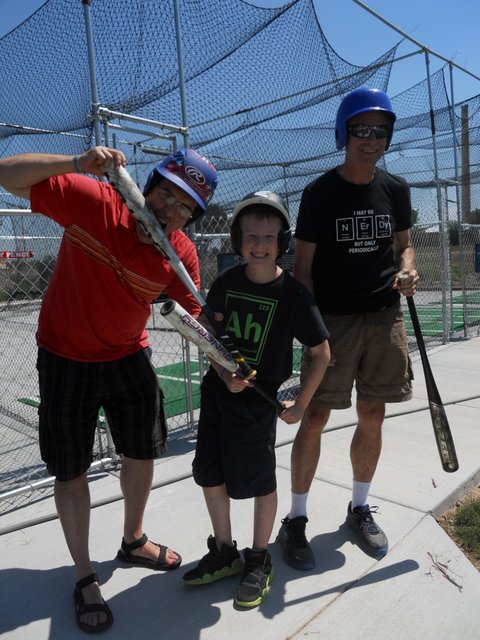 This huge spinning see-saw provided fun for everyone.  I think Nathan was the best at catching and ringing the bell way up in the air!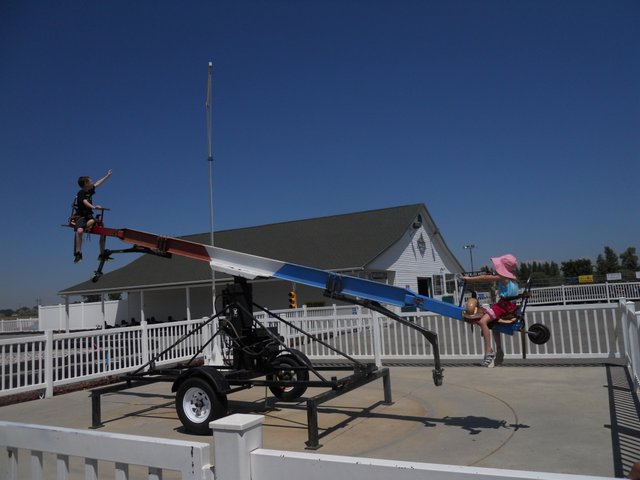 We also had a picnic there, squirted each other with the bumper boats, and even managed to squeeze in 9 holes of mini golf.
The next day was full of nautical adventure.  First we headed to the Snake River for a delightful canoe ride.  Nathan is actually getting to be a pretty good paddler!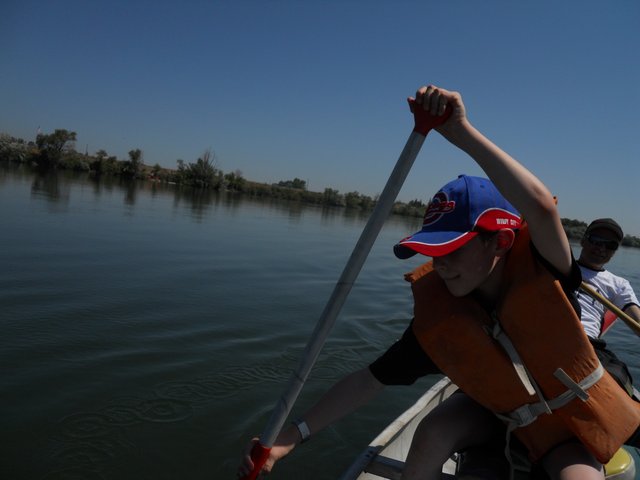 Katya still doesn't help much with the rowing, but she is in charge of spotting birds and dangling things in the water.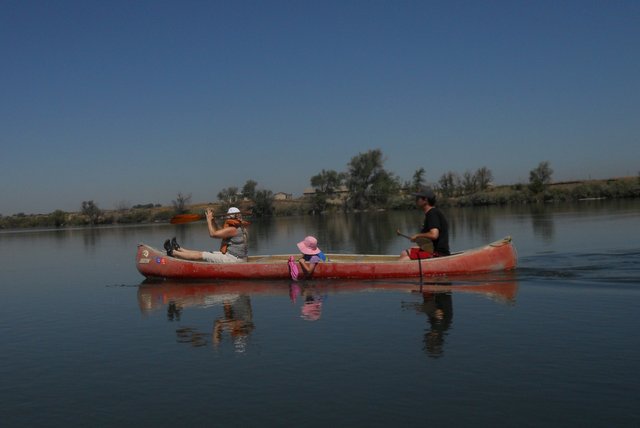 We paddled to an island in the middle of the river and it was fun to see how far out everyone could wade on the shallow side.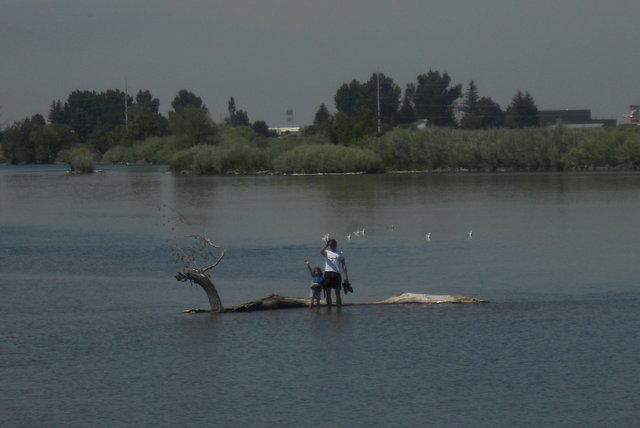 After a quick lunch at our favorite local Mexican fast food, we continued the maritime theme with a visit to the pirate exhibit at the local museum.  It was very well presented, full of interesting facts and artifacts both real and recreated.  There was also some information about how this pirate ship was unearthed and the items in it recovered from their long sojourn under the sea.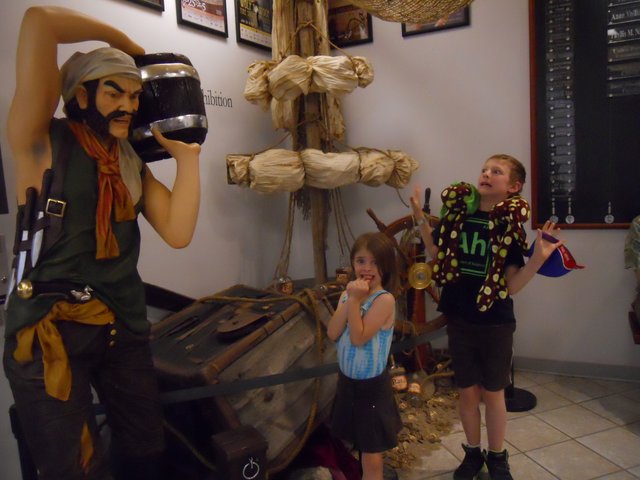 No trip to Idaho would feel right without several visits to Reed's Dairy, of course–still the best ice cream ever.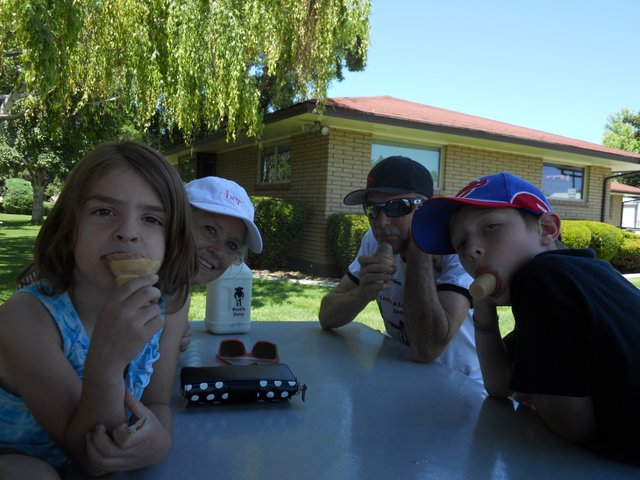 And still lots of fun to see the cows, pigs, chickens, goats, and donkey.  This trip we also got to see miniature horses owned by one of the doctors mom works with.  They were really pretty!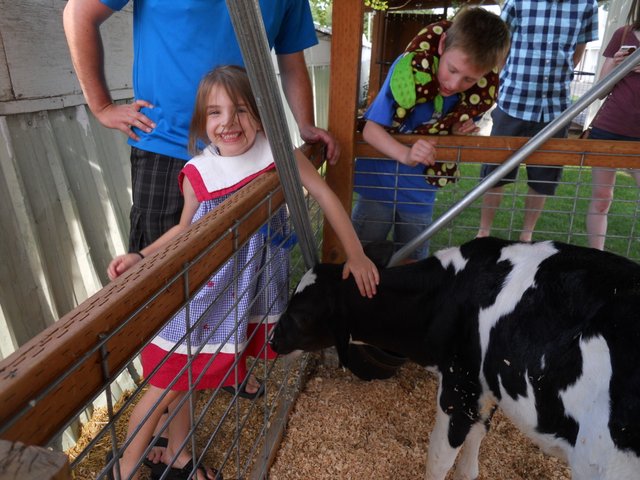 We also enjoyed playing games, spending time talking, and doing craft projects–check out Katya's cool Sharpie-tie-dye hat.  (Nathan made one too, as did grandma and mom.)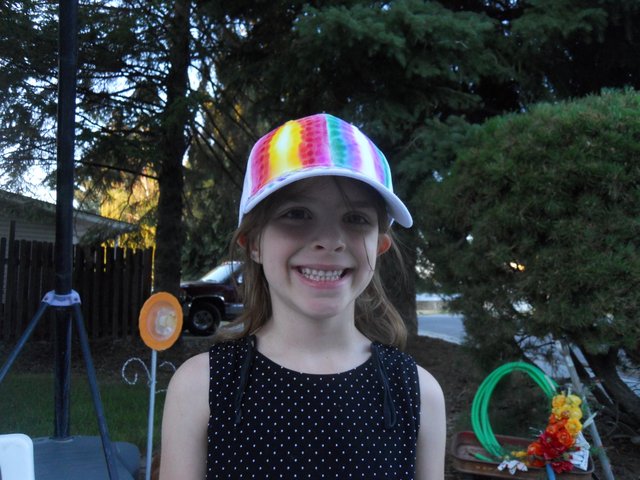 There is nothing quite like going "home" again.