Idaho-4th of July
Idaho-4th of July
What would 4th of July look like in any place besides Idaho?  I don't even know how it is celebrated in Denver, it has been that long!
After not doing attending the usual festivities last year because of our trip to Yellowstone, it was nice to return to the classic events this year.  Especially nice was the joy of celebrating them with my brother's fiancee.  She is a great sport, delightful to be with, and so kind to my kids.  We've all fallen in love, so we're really glad Nate fell in love first!!
The 3rd of July featured our home fireworks show, and the 4th was full with the parade, watermelon and iced tea with family friends, grilled salmon for dinner, and the big city fireworks show viewed from a hill in the park.
Now, on to the pics–not much explanation needed here, but I'll provide a few captions just in case.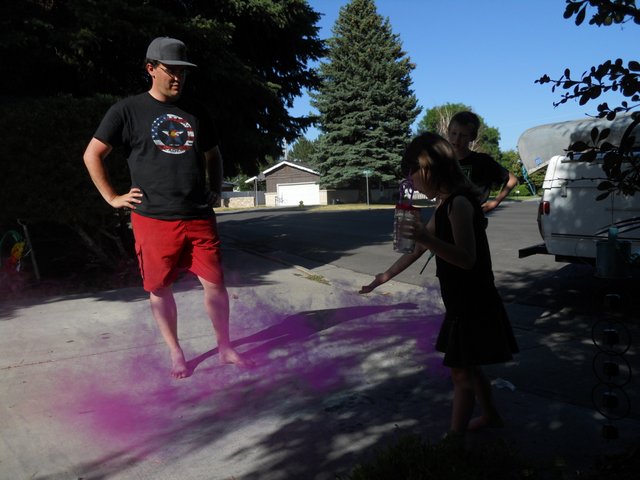 Ahh, the joy of smoke bombs.  Nathan is old enough to light them on his own, and Katya has fun dancing through the colored smoke.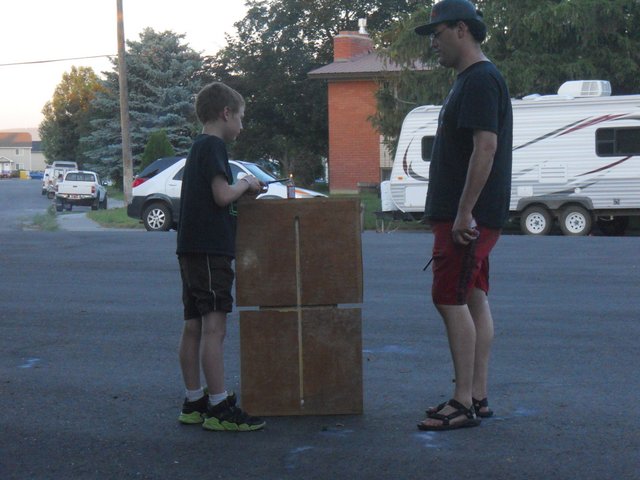 It is fun to watch my son as he joins more and more in the annual home fireworks extravaganza.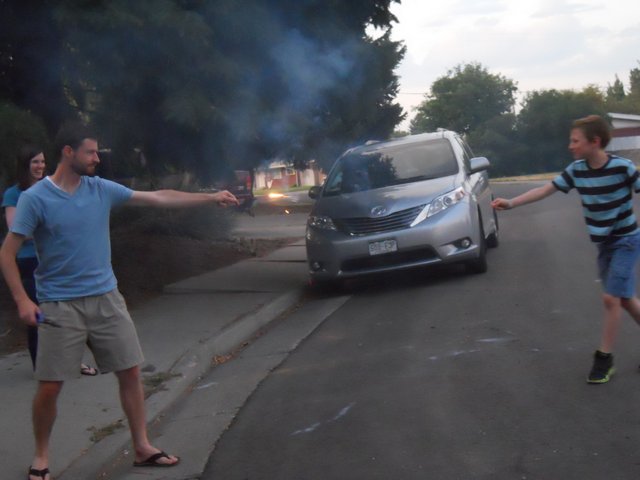 Sparklers are kind of like light sabers, right?!!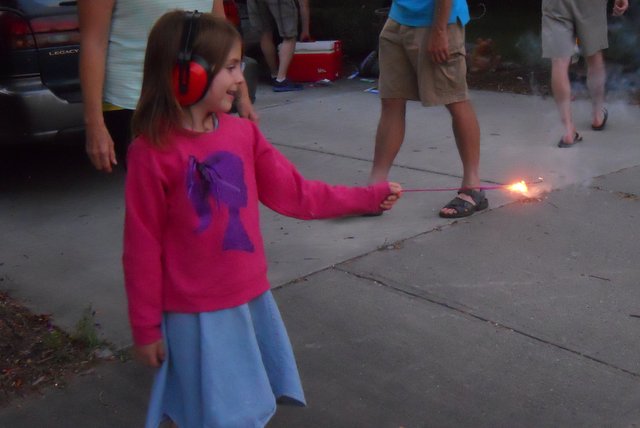 Katya is still very afraid of the loud booms, but sparklers are OK.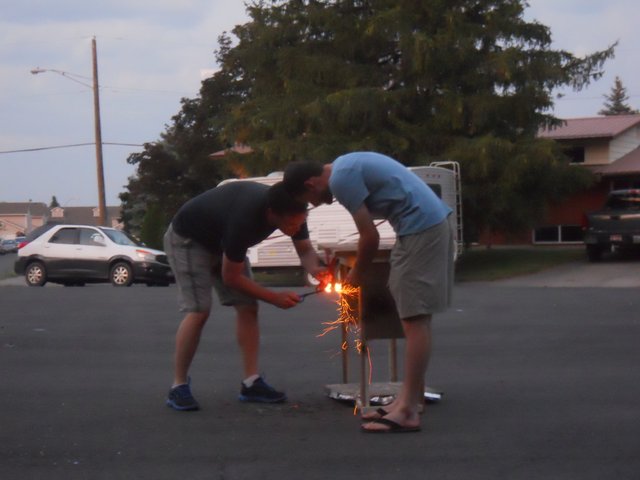 The boys, playing with fire to the delight of the driveway crowd.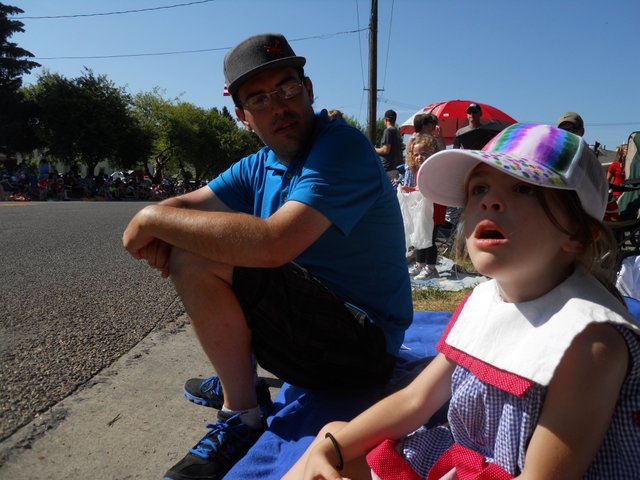 The parade, over 100 units long, plenty of candy thrown but also plenty of sitting in the sun…
And the happy couple, showing off their stylish shades while watching the floats go by.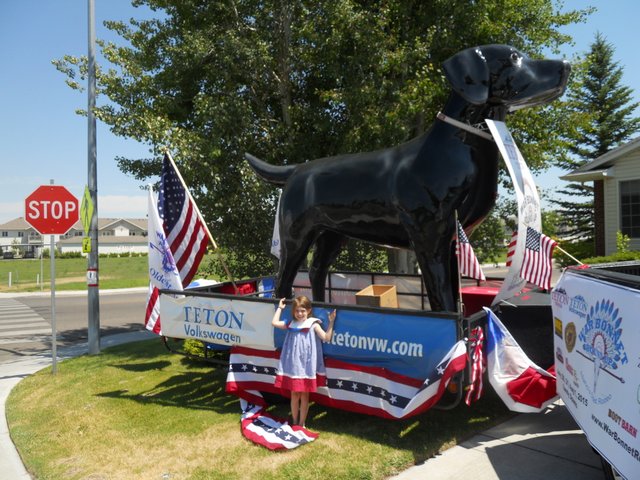 Katya, posing after the parade with one of her favorite floats which we just happened to see parked around the corner from mom and dad's house.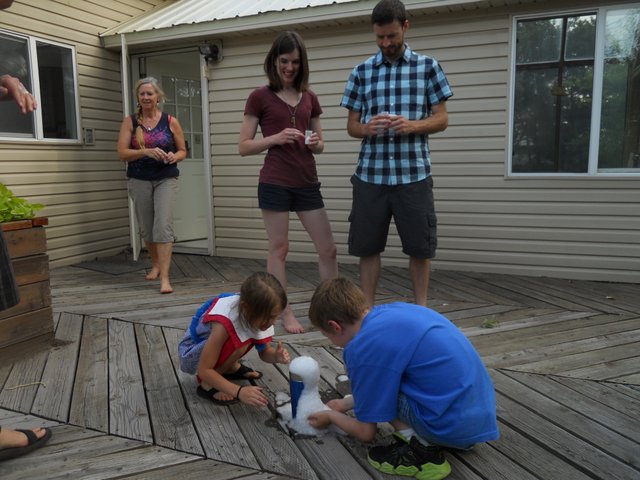 As if fireworks weren't enough, we also had to have fun with dry ice.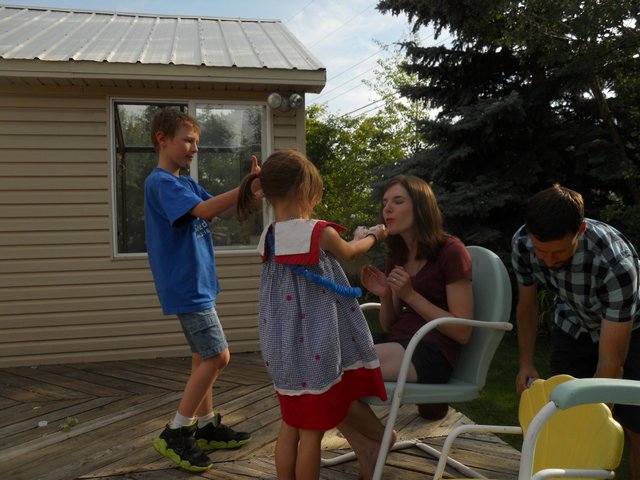 (Soon-to-be) Aunt Kerry blows dry ice bubbles.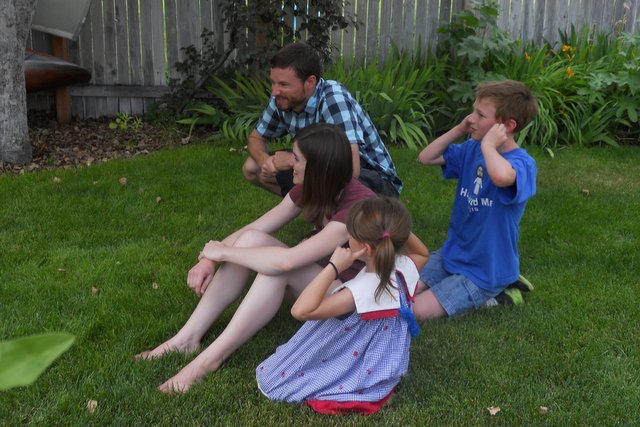 Yep, loud noises and explosions are part of this holiday.  (And as a more serious side note, I am always reminded of how grateful I am to live in a country where my children don't live in fear of actual bombs and gunfire.  Such an undeserved grace extended by God to us.)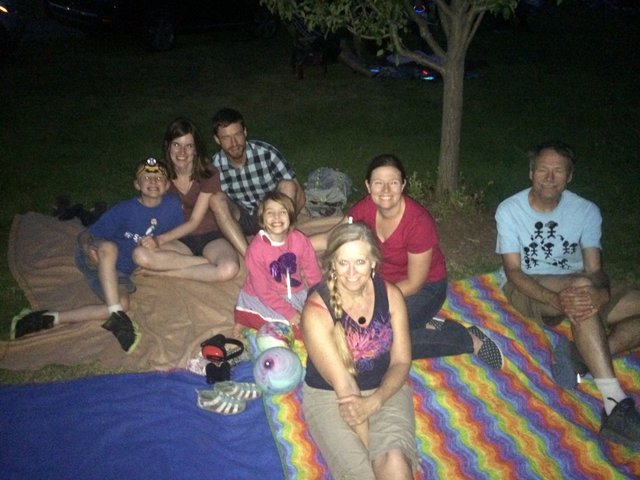 And the crew, waiting for the fireworks to start.