Summer is relaxed…
less scheduled…
full of fun, flowers, friends, and coffee fluff.
What?!!  Coffee fluff?!!  What is that?!!  Look and see…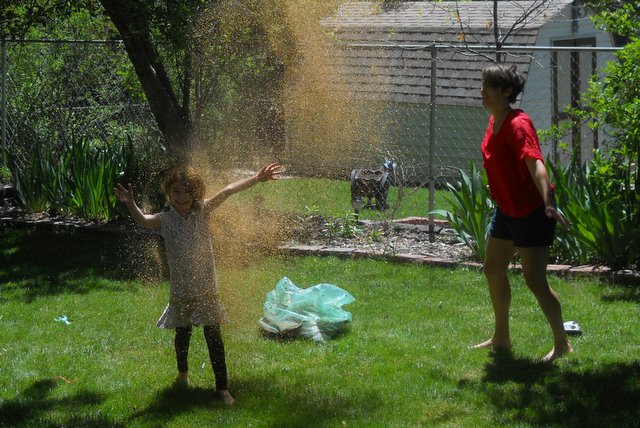 We have good friends who own Sweet Bloom Coffee Roasters.  Now, if you like coffee, you better order some from them QUICK and then read this post again.  If you don't like coffee, you better go there and have them make you a cup and then you probably will like coffee, at least when they make it.  I'm not a coffee person, but listen to this…  (And yes, it is true.)
"As you prepare your cup of Sweet Bloom coffee, take a moment to smell the intense fragrance from the dry grounds. And as the first drops of water infuse with the coffee to form a bloom, inhale deeply again – you will discover a diverse range of sweet aromas from caramel to floral perfume. These aromatics are a window to the flavors you will find in the cup. Our coffees are chosen and carefully roasted to surprise and delight you. Each time you take a sip of Sweet Bloom Coffee, we trust you will sense and taste the level of craft, hard work and heart that went into producing coffee of this quality. Please enjoy."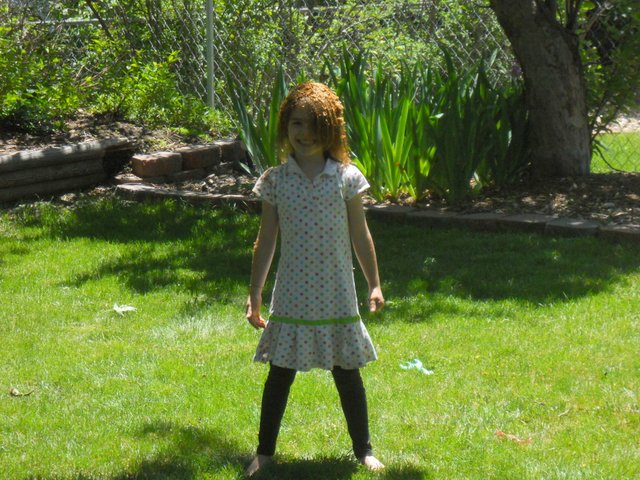 Anyway, commercial aside, after a morning at the coffee shop having great conversations with my cousin and her friend, Andy sent us home with a bag of the chaff that is left behind after the coffee beans are roasted.  Look what magic ensued…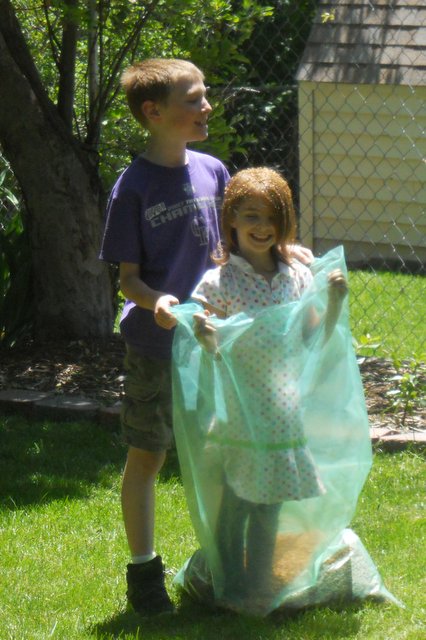 Fragrant fairy dust, sparkling across our backyard, providing the backdrop for an hour or more of fun while the grown ups kept right on conversing.  Hooray, summer and Sweet Bloom!