Spring Break-The Journey
Spring Break-The Journey
What on earth do you do when, one and one half hours into a long-awaited spring break road trip, you end up taking a photo like this…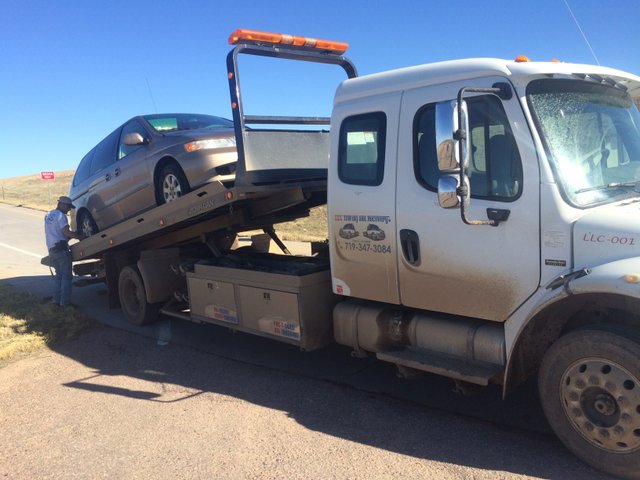 Yep, that's our van getting hauled away on a tow truck.  Although not the beginning any of us had in mind, it ended up to be the start of a good week together, watching God's goodness time and time again.
While waiting for rescue, we had good council from friends and family on the phone, free roadside towing from our insurance, a good rock-throwing game made by Nathan, and Katya's generous sharing of her cool new 3D puppy book.  Doesn't Than look great in those glasses?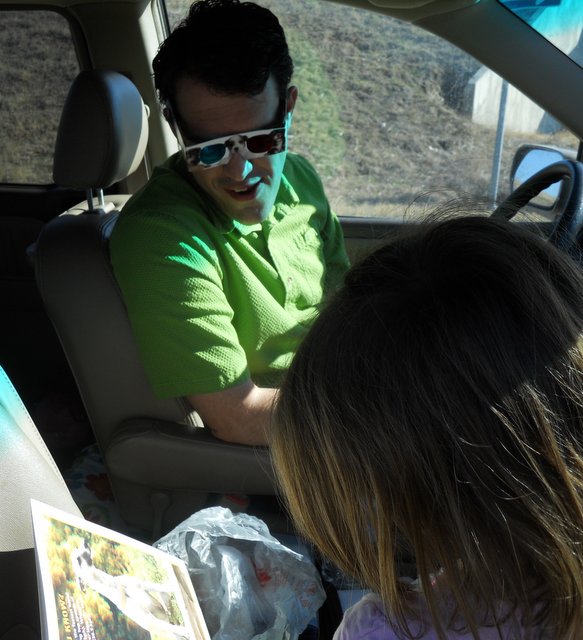 After a several hour delay and the generous rescue provided not only by the tow truck driver but also by Than's generous and patient parents, we were in a different vehicle and on the road again.  I was all for throwing in the towel at that point and heading home, but fortunately my adventurous husband prevailed.  Following a surprisingly pleasant day of travel with reasonable and flexible kids, we made it to our first destination, the Crown Center in Kansas City, MO.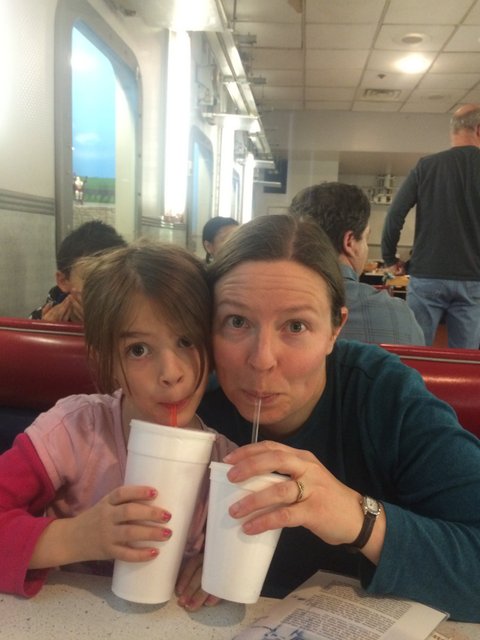 First item of business?  A much-looked-forward-to dinner at Fritz's Restaurant.  Why, you ask, were we so looking forward to this dinner?  At Fritz's, instead of needing a waitress, you call your order in to the kitchen on a tableside phone and eventually a little train comes driving around the overhead track to lower your food down onto your table!  So cool!  (You can see a video of it at the restaurant link above).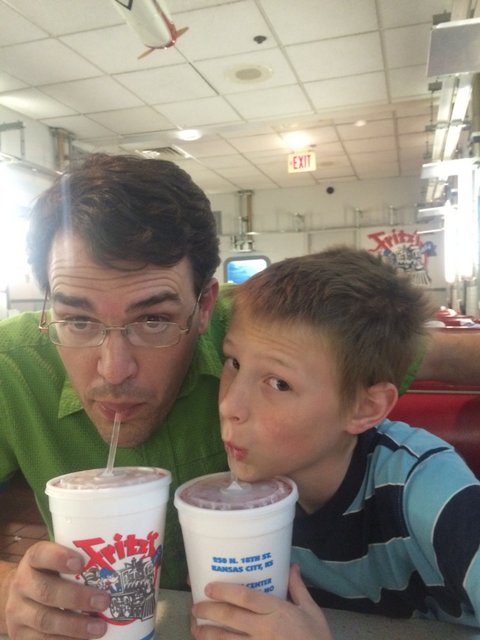 Then we headed back to our super cool hotel room on the 18th floor.  What a view!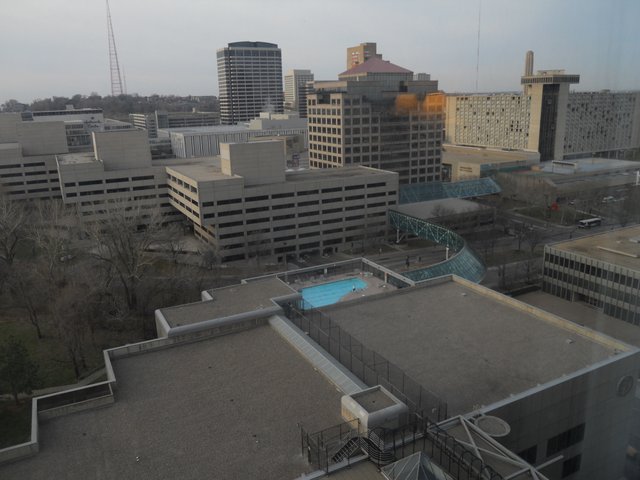 The next morning Than treated the kids to a swim, and me to a delightful hour of peace and quiet.  We enjoyed breakfast by a nearby fountain, complete with a musical water feature show, and had a good exploratory walk that included a stop at a little park with this neat-looking piano to play on.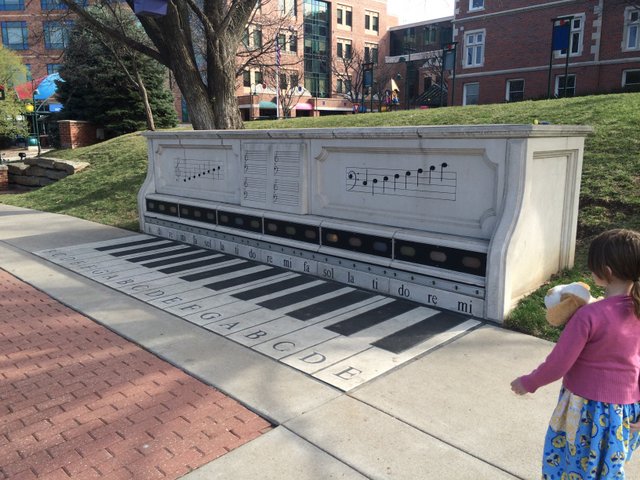 Fortified by sleep, fun, and fresh air, we piled back into the car for our drive to St. Louis.  The older my kids get the more I enjoy traveling with them.  The "getting there" is indeed a key part of the vacation, full of both the planned and the unexpected.