Celebrating the Resurrection
Celebrating the Resurrection
Holy Week often seems more hurried than holy, even though each year I wish that it would somehow magically be different.  However, God is faithful to remind us of His great love and sacrifice, the gifts that make possible all of the joyful and necessary activities that fill our days.  Here are some Easter highlights….
The unexpected treat of decorating Easter eggs with our neighbor, invited in my my children when they were delivering hot cross buns.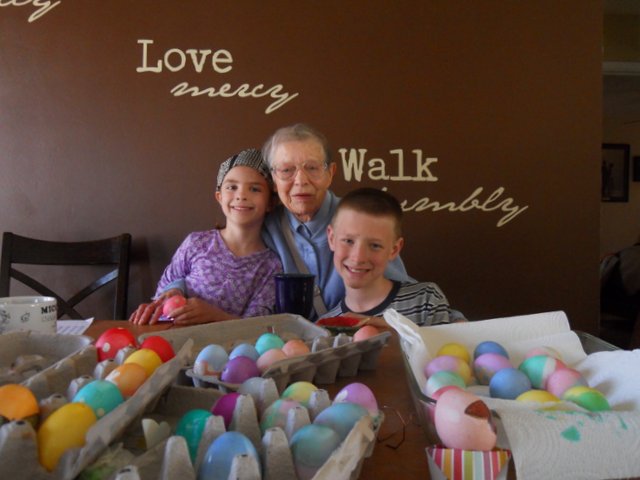 Bits and pieces of four different generations from both sides of our families, gathered at our house to share the afternoon.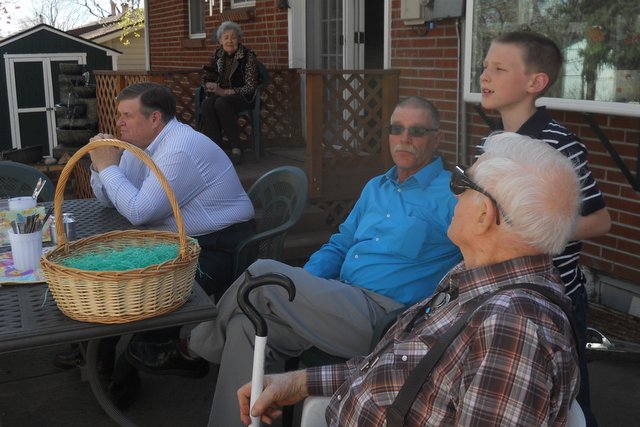 Cousins who get along well and enjoy each other thoroughly.  (No, Katya doesn't have glasses yet, that is just a dress up pair that she was enjoying for the day!)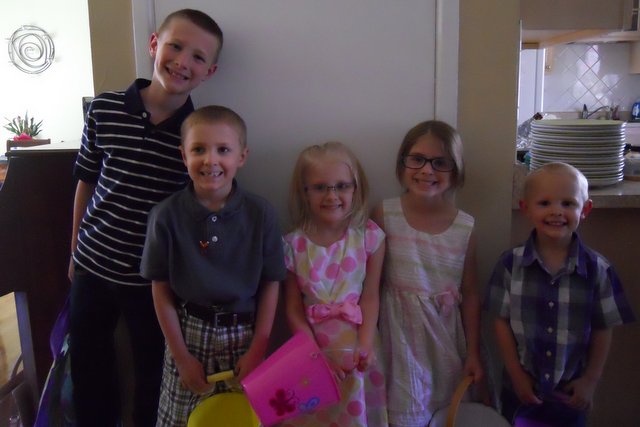 A front-and-backyard Easter egg hunt that kept both kids and adults entertained.  Nathan even had the kindness to run some eggs across the street for the little girl who lives there!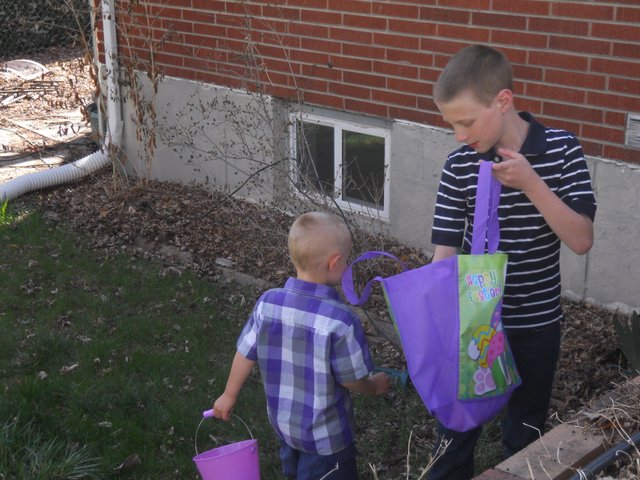 The delight of fun treats, large and small, hidden in eggs and given from loving family members.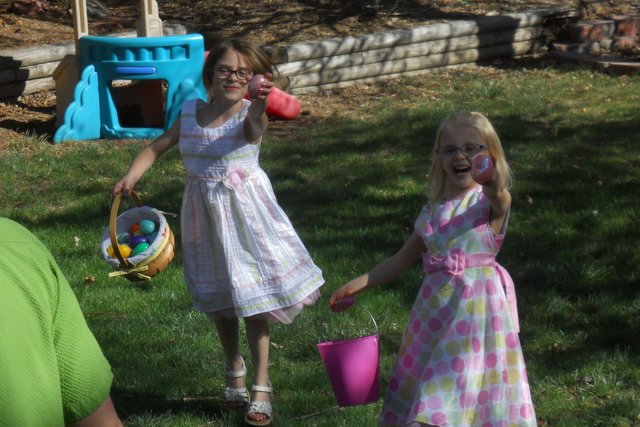 Not photographed but still important moments to reflect, serve, and rejoice at our church's prayer walk, Good Friday meal, and stirring Easter service.
And my favorite, 21 people gathered together because of the miracle of God's saving love for us.  As we read in 1 Peter 1: 3-4 "According to his great mercy, he has caused us to be born again to a living hope through the resurrection of Jesus Christ from the dead, to an inheritance that is imperishable, undefiled, and unfading…"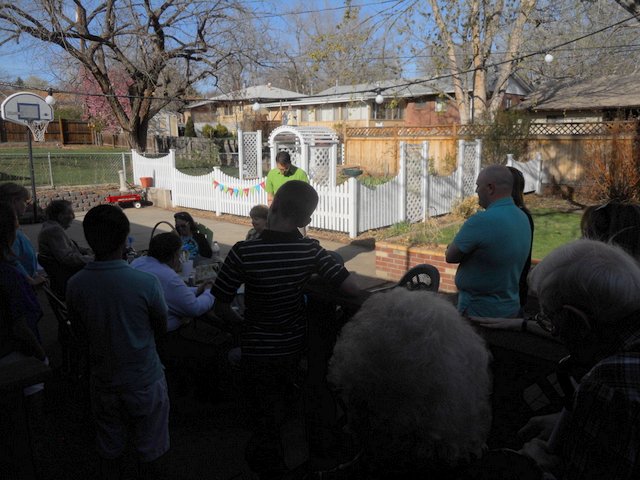 He is risen!