My Valentines
My Valentines
Since Valentine's Day was on a Saturday, we got to celebrate extra this year!  I suppose technically we've been celebrating for almost a month now, since it was several weeks ago that Than surprised me with a night away at a beautiful spot in Estes Park.  It was fun to have our special time together, and I was glad we still had the 14th to be with the kids as well.
The tradition at school is that everyone can dress up in fancy clothes instead of wearing uniforms.  This is particularly popular with a certain daughter of mine…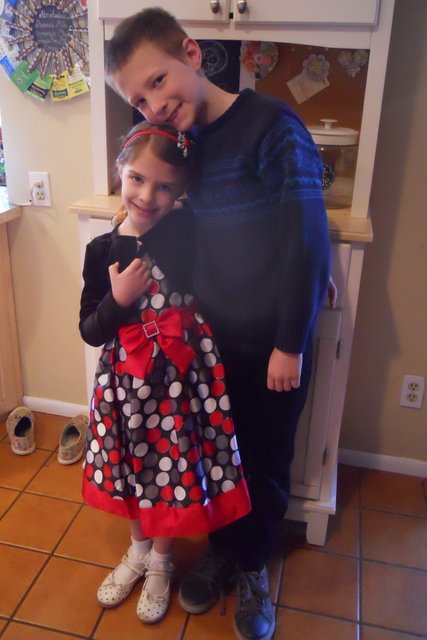 Both kids also enjoyed handing out Valentines to their classmates and came home with a wide variety of cards and treats from all their friends.
Since the actual Valentine's Day was on a Saturday, and since we didn't get out to see our neighbors at Christmas, we took the morning to go around with plates of Valentine's treats.  I just love making cookie plates!!  It was a nice time to visit with the people we live near.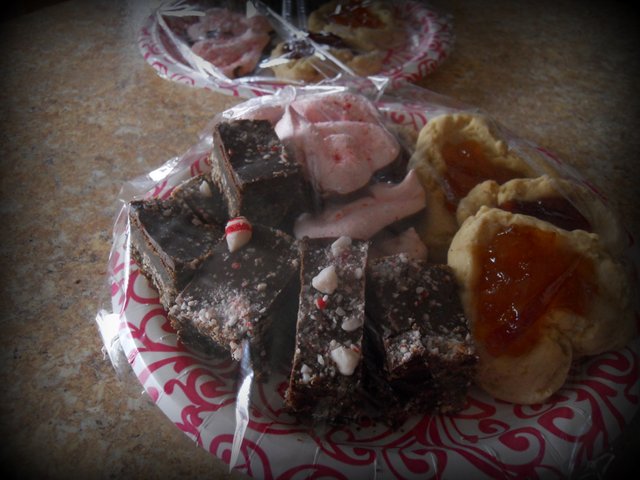 Also that morning, my family surprised me with some thoughtfully chosen little gifts (my favorite kind, small little "this and that" things, purchased from my favorite store!) and some hand written Valentines.  Than is so good at helping the kids with that kind of thing, and I felt loved.
After we finished our home celebrations, we headed out for an adventure.  Since many of our favorite attractions were unusually crowded, our trip to the zoo morphed into a trip to the museum of nature and science, then turned into a trip to the botanic gardens, and finally ended up being a trip to the museum of miniatures, dolls, and toys.  It was fun for everyone to explore someplace new, and nice to find a spot that wasn't crawling with hundreds of other people!
We ended the day with a special family dinner at home.  I am one happy Valentine!