What? I Have a Blog?!!
What? I Have a Blog?!!
Our in-house blogger (OK, that's me) apparently took an extended holiday vacation, covering Thanksgiving, Christmas, New Year's, Epiphany, and Martin Luther King Jr. Day.  However, perhaps she is returning before we get to Groundhog's Day, President's Day, or Valentine's Day–there's always a holiday somewhere, right?!!
In any case, get ready for some out-of-date holiday pictures while I play a slow game of catch-up.  If you want some current info, you can always check the sidebar to see what books I've been reading while you wait for some new content to appear here.  As a welcome back present, here's how the family looks now, in case you forgot…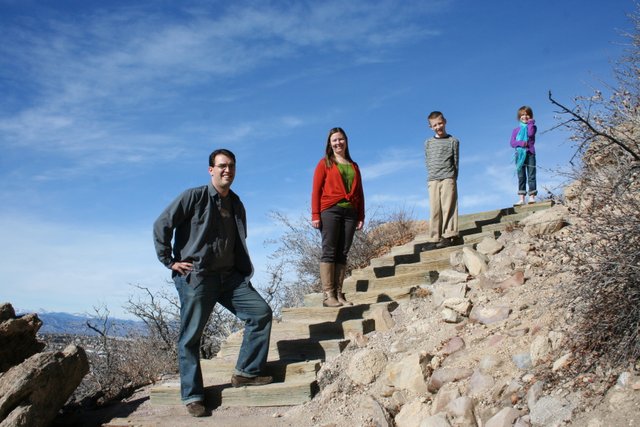 More soon!