Guest Post: Penny and Cinnamon
Guest Post: Penny and Cinnamon
Inspired by the class bear's visit to our house, Katya wrote this book about her adventures.  It is the first book she wrote, but several more will follow in future posts!  Translations follow each page image.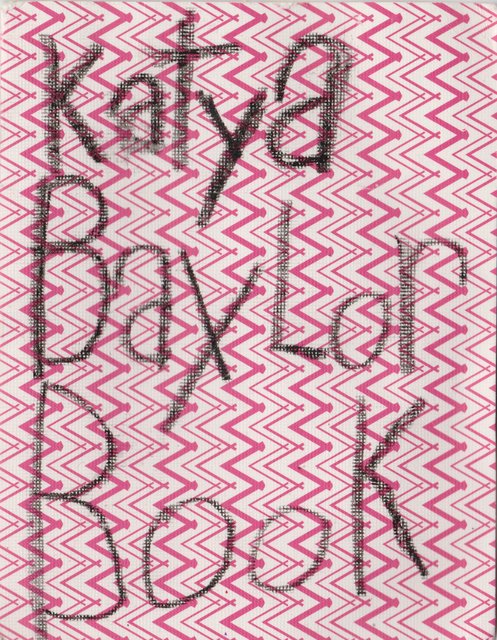 "Katya Baylor Book"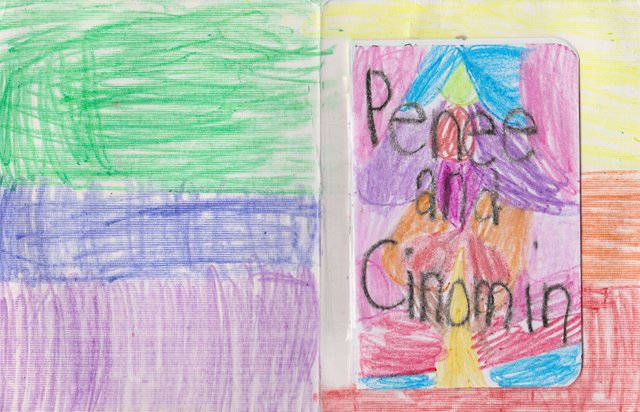 "Penny and Cinnamon"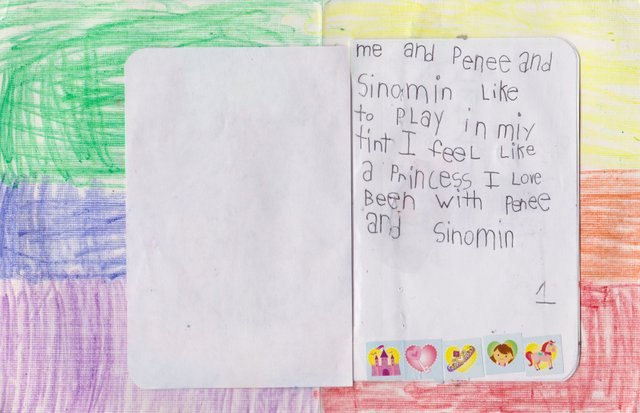 Me and Penny and Cinnamon like to play in my tent.  I feel like a princess.  I love being with Penny and Cinnamon.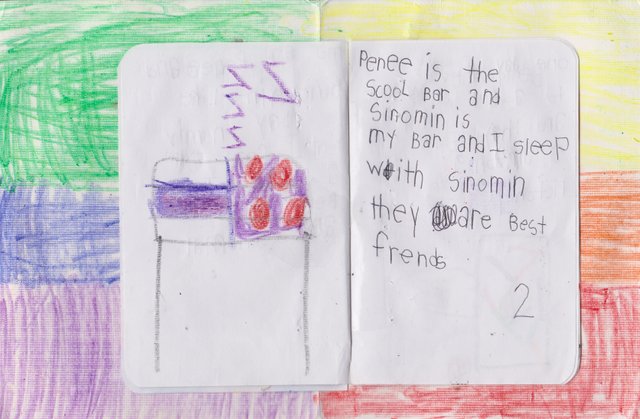 Penny is the school bear and Cinnamon is my bear and I sleep with Cinnamon.  They are best friends.  (Note the illustration, Katya sleeping in her loft bed hidden behind her pillow with the purple ladybug pillowcase.)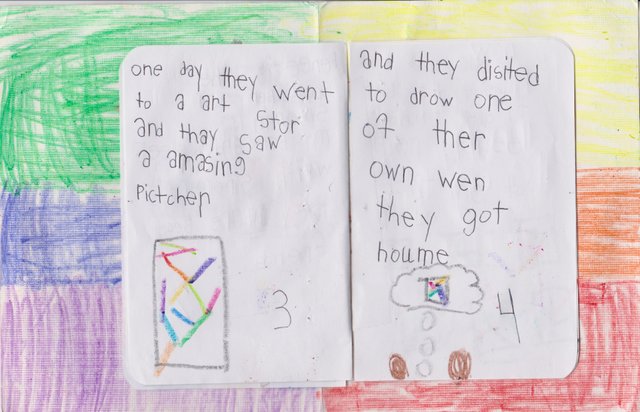 One day they went to an art store and they saw an amazing picture and they decided to draw one of their own when they got home.  (The illustration on page 4 here is one of the bear's ears peeking over the page with a thought bubble above her head, imagining the picture.)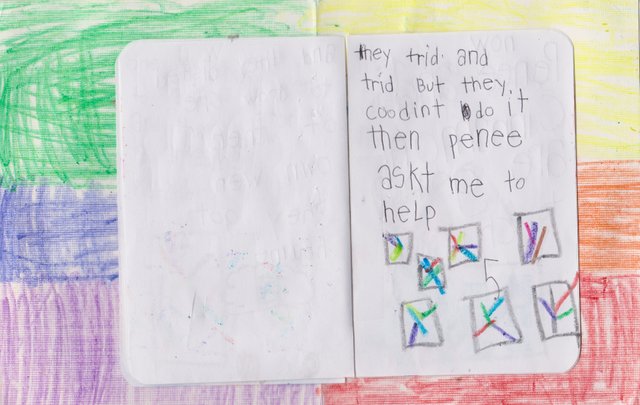 They tried and tried but they couldn't do it.  Then Penny asked me to help.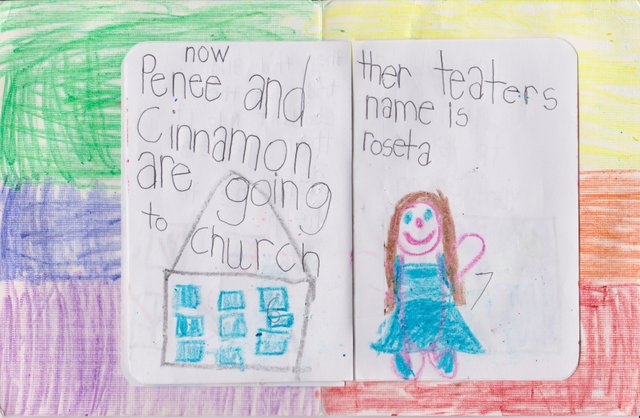 Now Penny and Cinnamon are going to church.  Their teacher's name is Rosetta.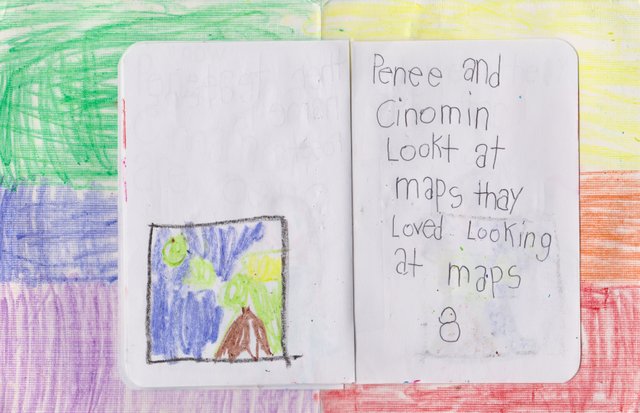 Penny and Cinnamon looked at maps.  They loved looking at maps.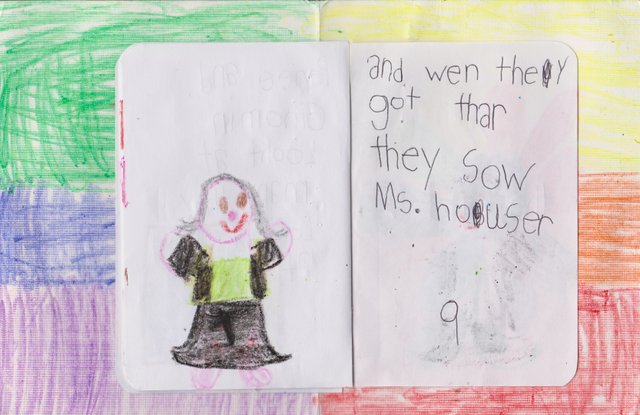 And when they got there they saw Ms. Houser.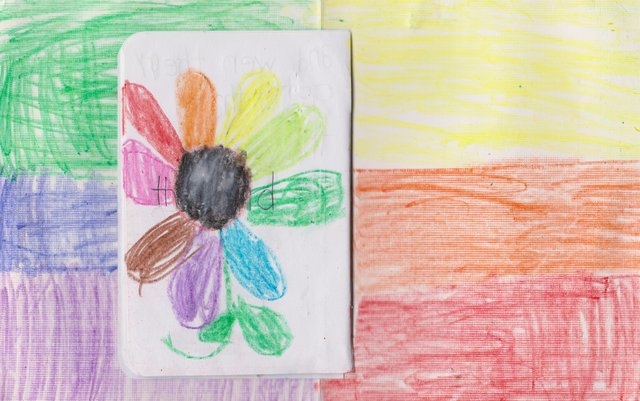 The end