Summer Crafts
Summer Crafts
Why do I take pictures of my kids doing craft projects?  Who knows!  I'm not dedicated enough to photograph each step of the process and post good DIY instructions like so many of the blogs I read, and I sometimes I feel annoyed and inadequate when reading other moms' glowing reports of their brilliant ideas, but here I am doing that anyway.  Sorry, and remember that certainly not every day is like this, nor does every idea turn out!!!
Disclaimer aside, here are some of the things I enjoyed doing at home with my kids this summer…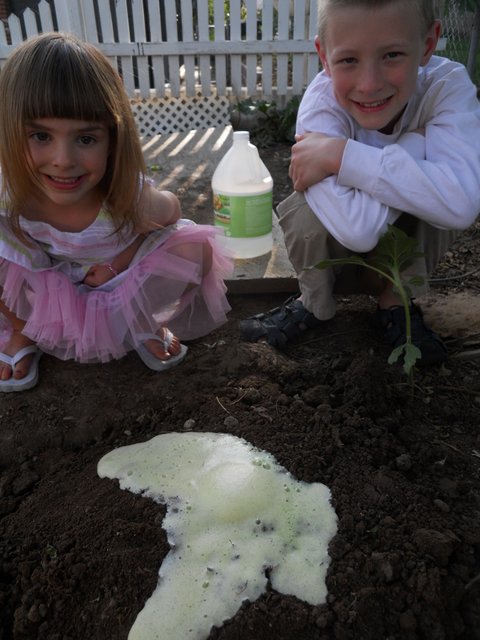 Baking-soda vinegar volcanoes in the garden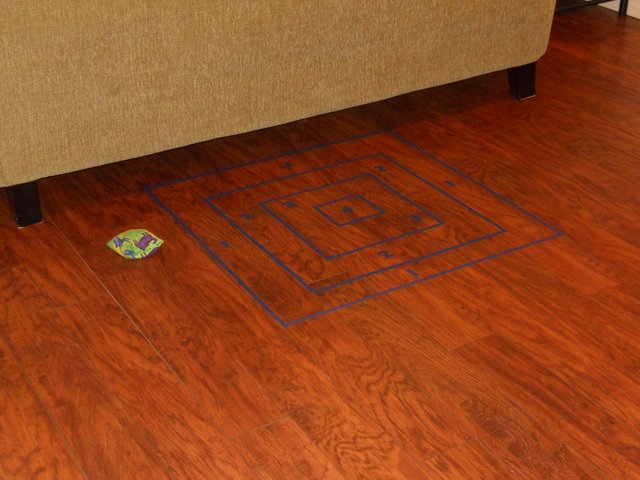 Beanbags in the basement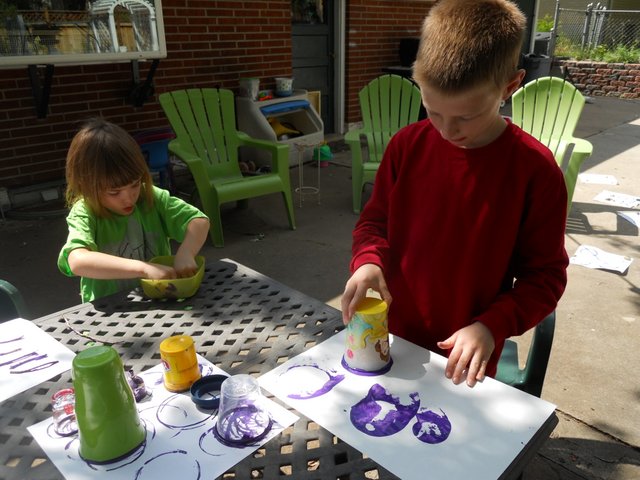 Circle prints on the back porch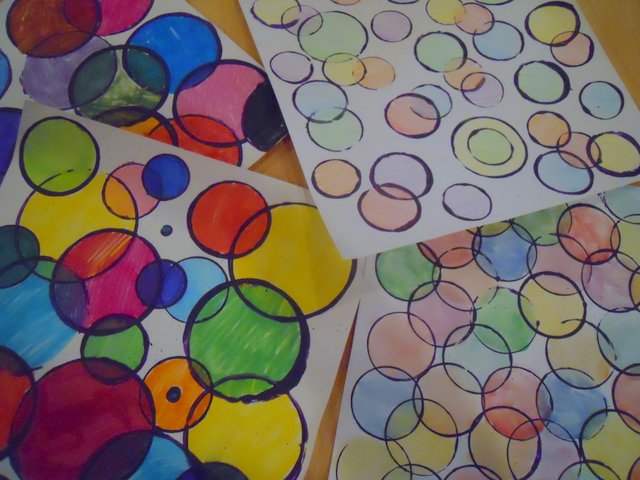 Our circle prints colored in with markers, colored pencils, and watercolors.  Eventually we turned them into notecards!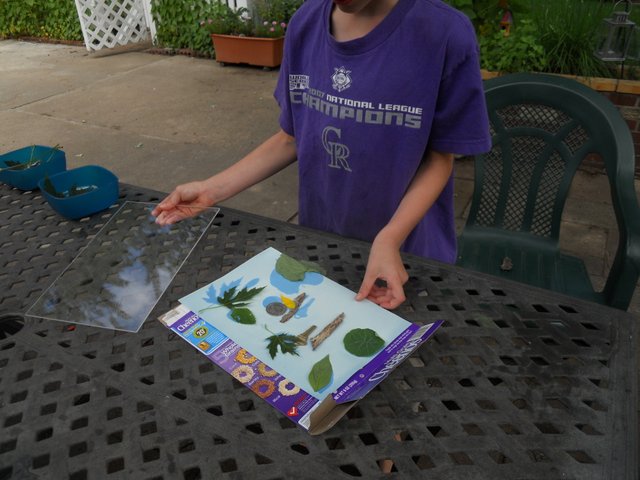 Sun prints, an activity I remember from my childhood (thanks, Bonzo, for sending the special paper all those years ago!  I found more at a toy store this spring and knew we should try it out.)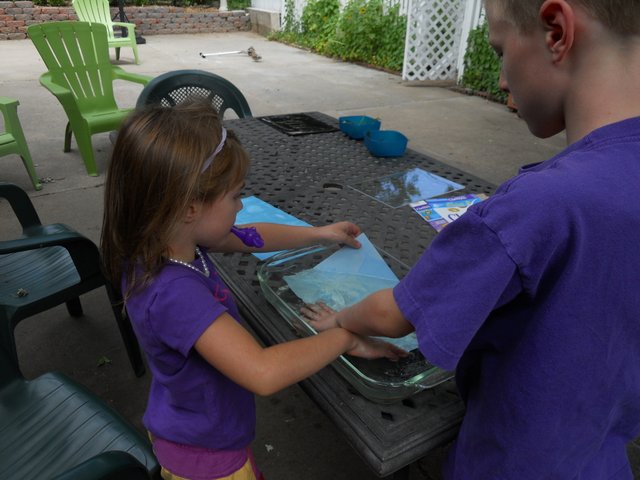 The sun prints eventually became notecards too, my favorite way to enjoy but use up cool kid art.
Of course I had tons of other fun things planned as well.  Most of them didn't ever happen because we were busy with who knows what else.  Some of them we tried but didn't photograph, some of them were really not as fun as they looked, and a TON more never made it off of a Pinterest idea board.  Oh well, I'll take the creativity however it comes and all of those things are part of the process too!
Here are links to many of the things we did, in case you want to try any…
Summer Reading Board Game (with a Dollar Store prize for each one completed)
Laminated Photo Faces (good on our car trip, I just used black and white 4×6 family photos)
PomPom Fairies (adorable, even if they weren't very durable)
Melted Bead Hair Clips (Katya wears one almost every day to school)
Canvas Art (this was one of my favorites)