End of Summer
End of Summer
If school has started, then that also means that summer break has ended.  (Aren't you glad I pointed that out?!!)  Since I was busy enjoying summer, I didn't get all of our fun summer pictures posted, so I'll use these next few posts to get you caught up.  Besides, if I took pictures of what is going on right now you'd just see me working for hours on the computer in between teaching music lessons, cleaning up messes, and making meals.  Not so exciting.
Anyway, here's how we celebrated the last night of summer break–dinner out on the patio finished off with S'mores cooked over the grill.  Not nearly as good as a campfire, but it worked in a pinch.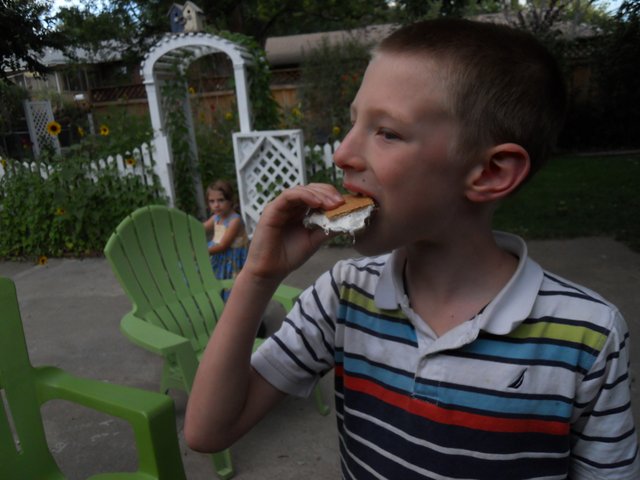 Don't they look tasty?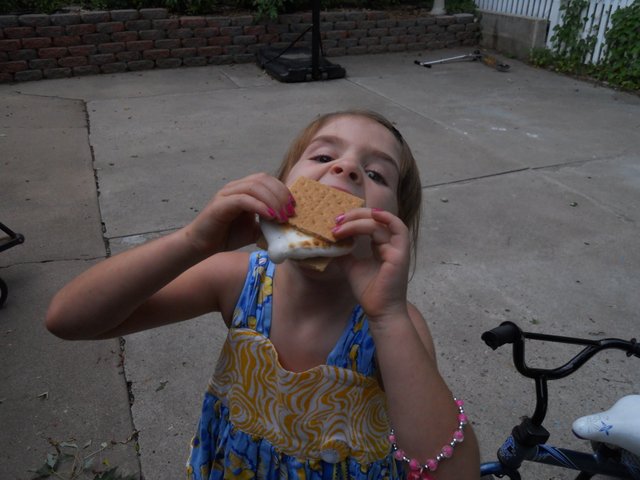 Goodbye, slow-paced mornings, late nights and too-much-screen-time afternoons.  Hello, uniforms and learning and friends at recess.  Thanks, God, for rhythms and seasons both in the year and in life.