Another Train Adventure
Another Train Adventure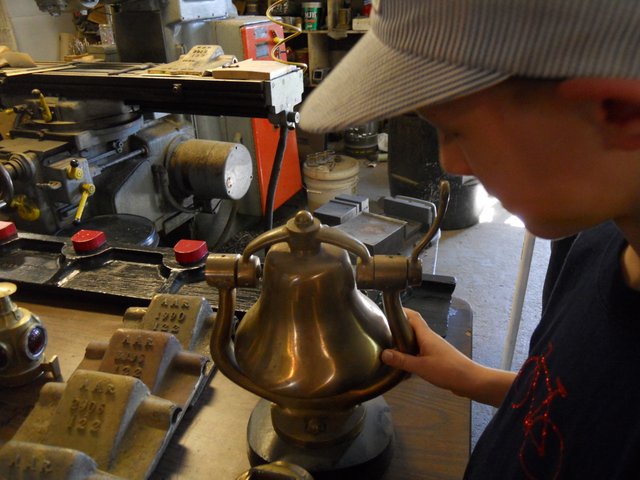 Since it has been at least two days since I posted a train photo, I decided it was time for some more!!  Yes, I know there were train pictures at the start of summer from the Cumbres and Toltec, and train pictures for the start of autumn from Day Out with Thomas, but there was train activity in between too!  On the last Saturday of summer vacation, Nathan and I got to travel with Grandpa Train and his railroad club to see a foundry and historic depot in Strasburg, CO.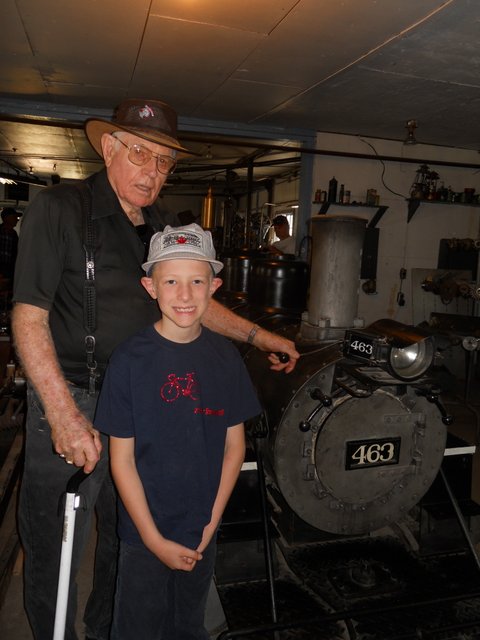 Although we didn't ride on a full-sized train, we did get to ride a mini train through the field of a man who works at the foundry.  He repairs engines all day, and then comes home and plays with engines as a hobby too!!
I think my favorite part was watching the workers in the foundry.  They cast and machine all kinds of parts, using some tools that are over 100 years old.  They custom build parts to repair historic locomotives and keep mini trains like the one at our zoo running.  We watched them heat and pour bronze into a mold while we were there.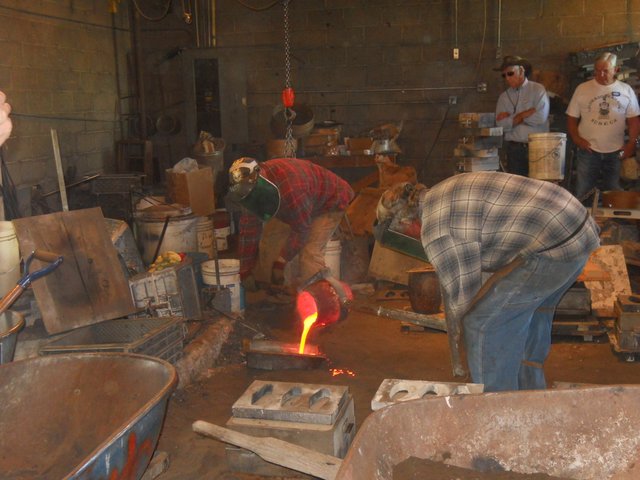 Another cool part of the trip was getting a glimpse into my grandpa's history.  He enjoyed telling the story of the time he was stranded by a snowstorm in this very depot, spending the night sleeping in front of this pot-bellied stove as a teenager.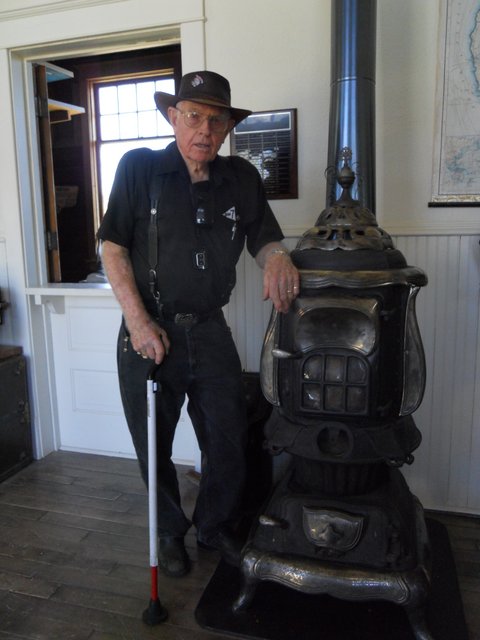 Nathan had the distinction of being by far the youngest member of our group, and he was a good participant.  He enjoyed riding the train, eating a hearty lunch out in the field, and investigating the variety of historic buildings and objects at the depot/museum.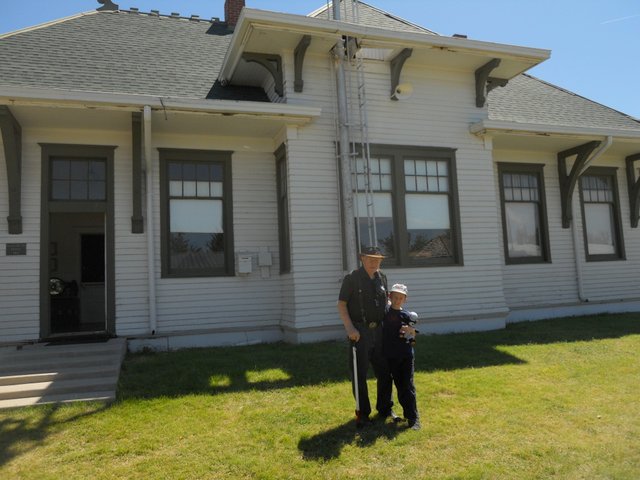 Hooray for cross-generational adventures!!  May there continue to be many more to come!