It was special to celebrate the end of the school year with a visit from my mom.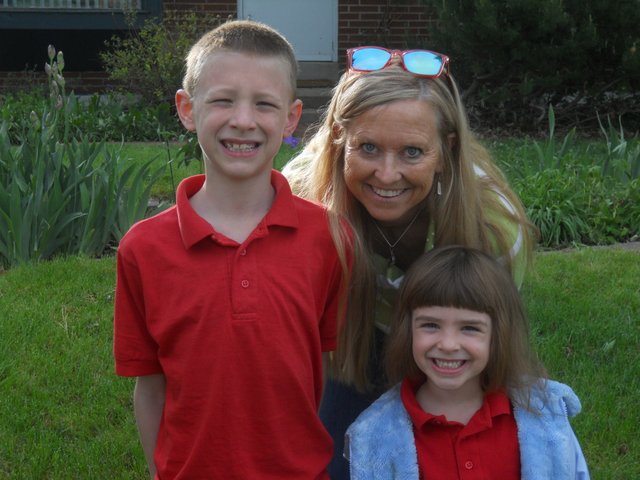 Although I was too busy enjoying her company to take very many pictures, just pretend that you are looking at images of new shoes, fun restaurants, gardening, craft projects, time with my grandpa, and a few other fun things that escape my memory at the moment.
I did take a few pictures when we went to see the newly renovated children's wing at church.  It looks so bright and fresh, and Than really enjoys showing it to anyone who is interested.  Nathan, predictably, is fascinated by the new computerized check-in system.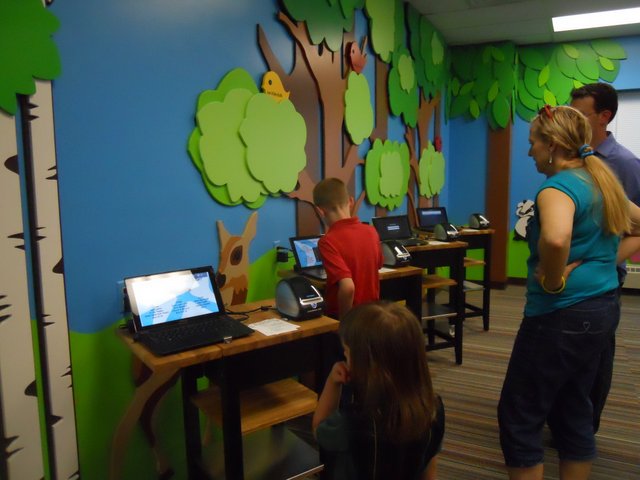 Katya, of course, likes all the fun animals peeking out everywhere.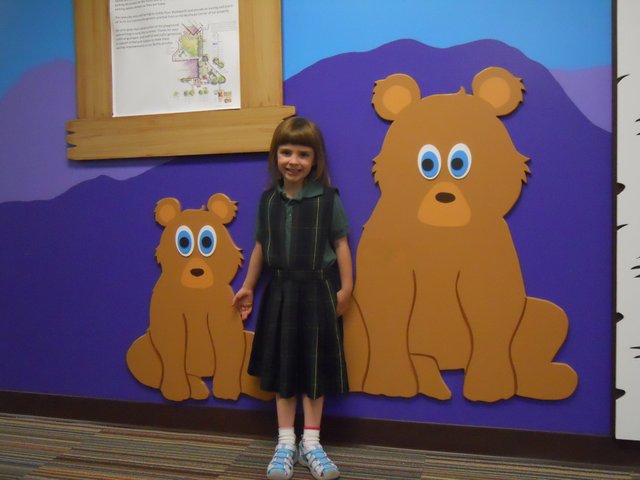 Than is pleased to have fresh and appealing ways to welcome families and help them in the discipleship of their children.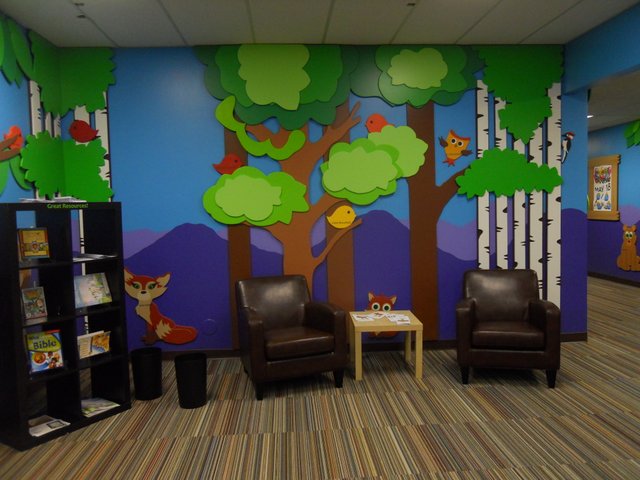 Me, well, I guess I just like it all!
Back to the original subject of this post, even though I didn't take many pictures of it we all really enjoyed the visit from Grandma, and are looking forward to seeing her (and Grandpa too, of course) in Idaho soon.