Once again I am appreciative to my husband and his staff of excellent volunteers for providing a week of fun, friendship, and strong Bible teaching to my children and many others.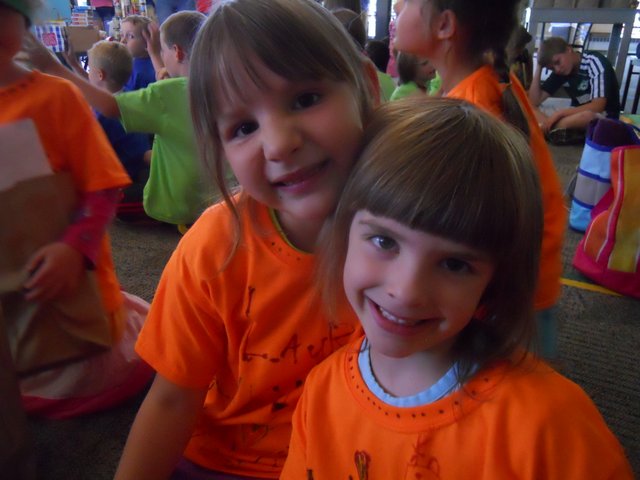 With Than in charge and me directing elementary crafts, it was a typical Vacation Bible School week of busy-ness in our house.  Although it can be tiring and produce some pretty long days, there is also something special about our whole family being involved and excited about the same thing for a week.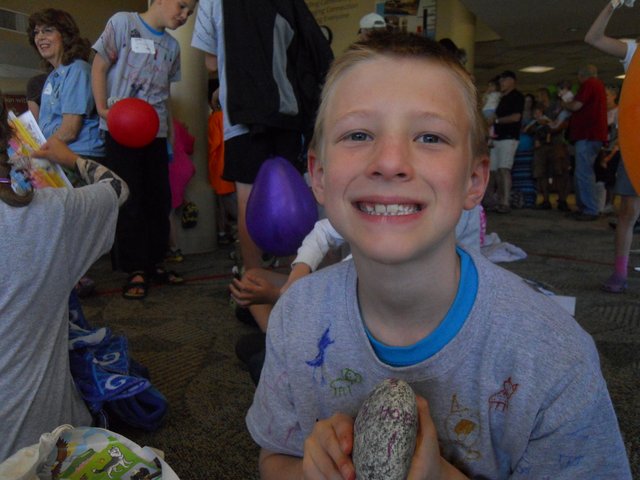 I managed to guide a day of painting indoors without ruining the new carpet, learned that cutting takes way more time than anyone expects, and marveled at the enthusiasm and imagination of my hard-working crafters.
Than taught the Bible lesson each day, kept the whole thing running smoothly, and managed to keep up with the rest of his job as well.
Nathan enjoyed memorizing his verses, being with friends, and following the antics of Than's junior-high sidekick who helped him each morning.
Katya loved the dancing and singing, appreciated her teacher so much, and was the most disappointed of all of us to see the week end.
I am so grateful to our church for supporting VBS, to the many volunteers that made a difference in my children's lives, and to a God who is so worthy of our focus and passion!