Picking Up Where I Left Off…
Picking Up Where I Left Off…
I'm hoping your May was a crowded as mine was.  That way you haven't had time to notice that I haven't posted anything for almost a month!  The longer I wait, the harder it is to figure out how to start back up again, so I guess I'm just going to have to plunge in and go for it.  I wouldn't want you to miss out on all the adventures we might end up having this summer!
So let's see, what might you want to know about life in the Baylor house lately?
Let's start with the final weeks of school…
One of the many benefits of having school uniforms is that the privilege of not wearing a uniform is a big deal!  The last week before the end of school is "Spirit Week" with a different dress-up theme each day.  Here are the kids dressed as their favorite book characters: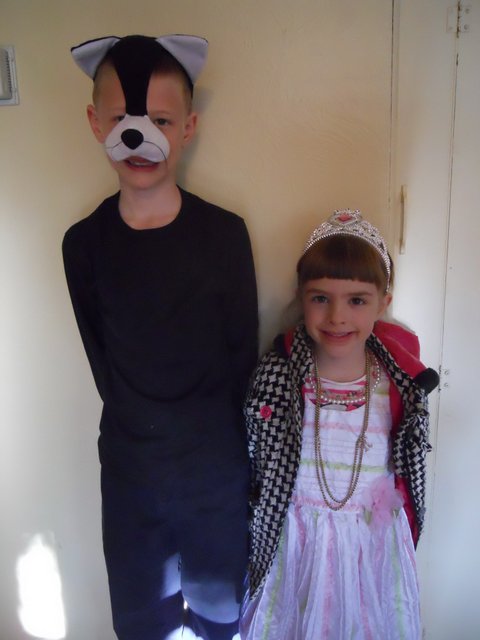 (Nathan is a cat named Aldwin from a book called The Familiars, and Katya is Fancy Nancy).  While it is fun for the kids to dress up, by Friday I think we were all ready to go back to the simpler morning routine that comes with knowing what to wear without too much fuss!
Spirit Weeks ends with Field Day.  This is the first year our school has had a field, so it was nice to have Field Day right on our own playground!  I spent the morning bouncing between the third graders and the kindergartners, watching all sorts of fun events led by teams of 8th graders.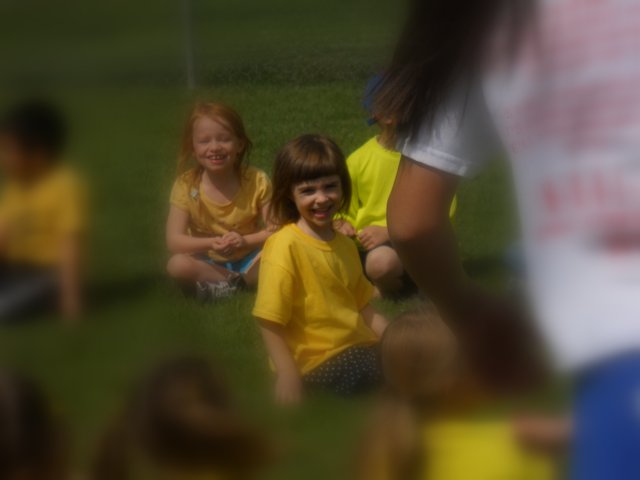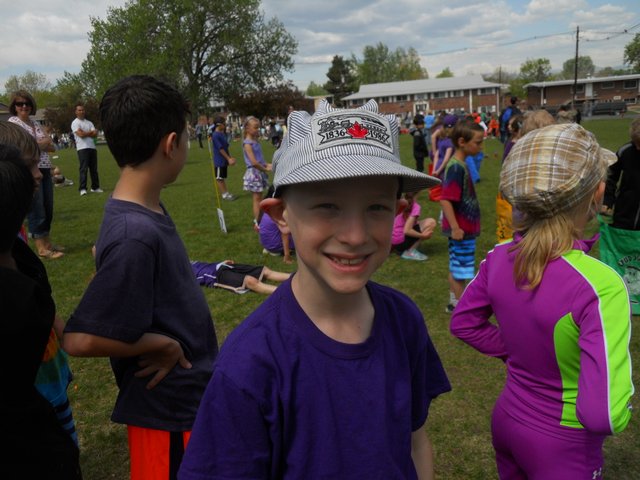 There was also an end-of-the year book fair, buy-one-get-one-free, so how could this book-loving mom resist that offer?  I was rewarded by this sight when we got home from school that day: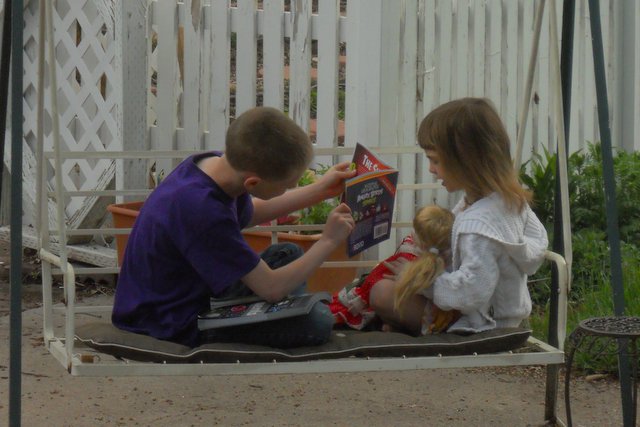 Nathan, giving science lessons to Katya's doll, Emma, in a delightful sibling moment on the back porch swing.  I am loving the ongoing blossoming of the relationship between my two kids.
Tune in next time for a look at kindergarten graduation!