Meet Me in St. Louis
Meet Me in St. Louis
After two incredibly intense weeks, our family was more than ready for a spring break getaway.  By some small miracle we finally managed to get the car packed and be on our way to visit my family in St. Louis.  What did we do when we got there?  Well, we…
…saw a boat push barges through the Melvin Price Lock.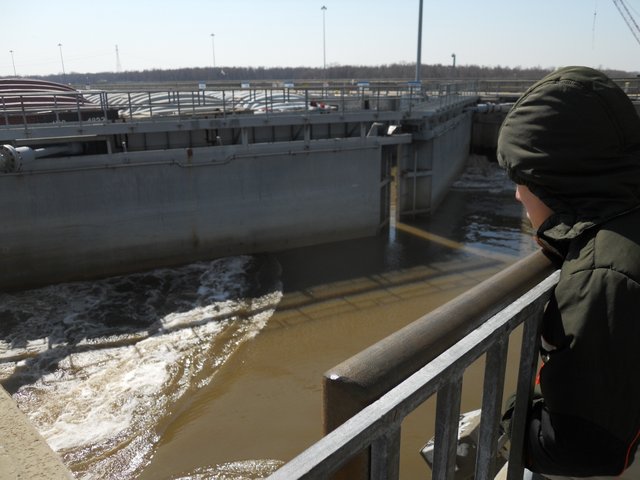 …checked out a new "Myseum" close to home base.
…spent fun times playing with my cousin's daughter Katherine.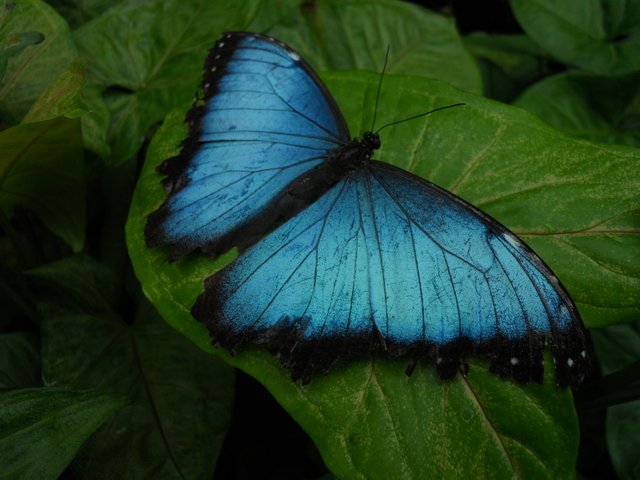 …rode two ferries.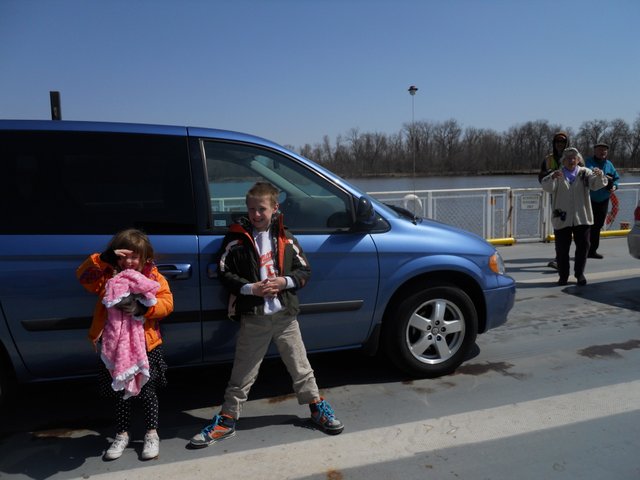 …enjoyed both home cooked meals and dinners out.
…spent a full day climbing, crawling, exploring, and marveling at the City Museum.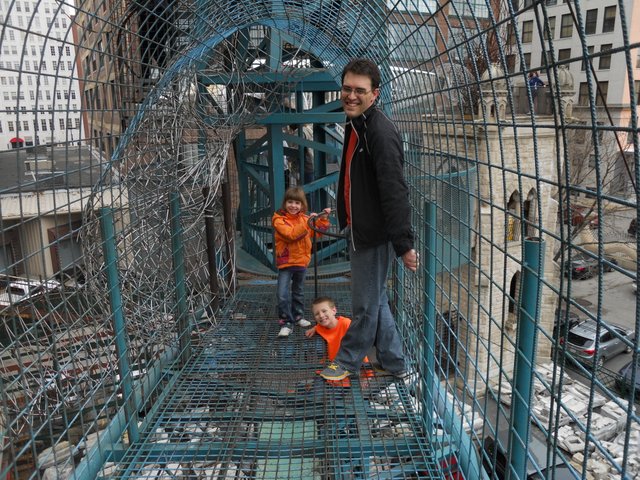 …ate fish while watching fish at the Finn Inn.
…learned about Illinois and Missouri rivers at the National Great Rivers Museum.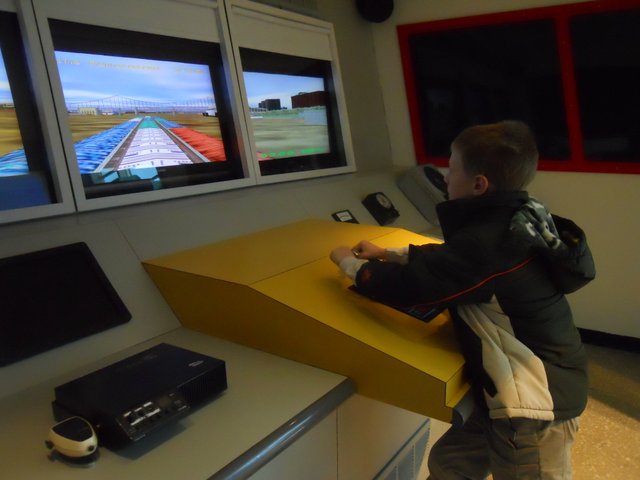 …assembled a jigsaw puzzle.
…had lots of interesting conversations.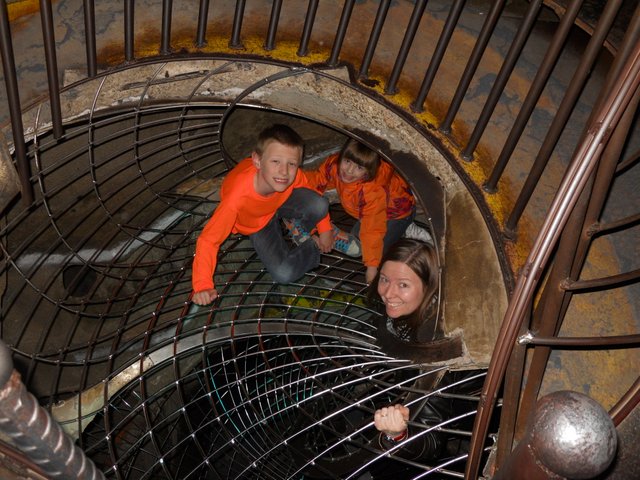 …played lots of skee ball and enjoyed a non-crowded evening at Chuck E. Cheese's.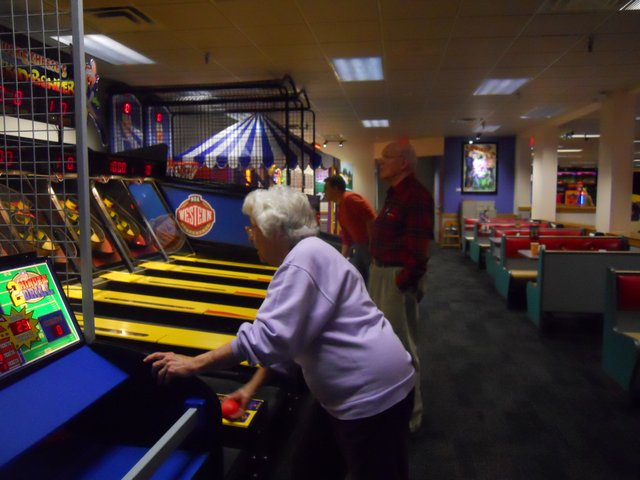 …enjoyed some time with two different sets of aunts and uncles.
…helped with a few small tasks around the house.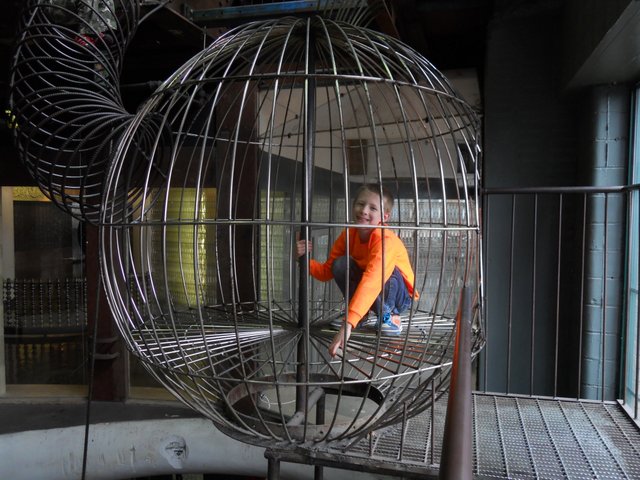 …caught up with several of my cousins.
…experienced the West County Computer Club and lunch out with my grandfather.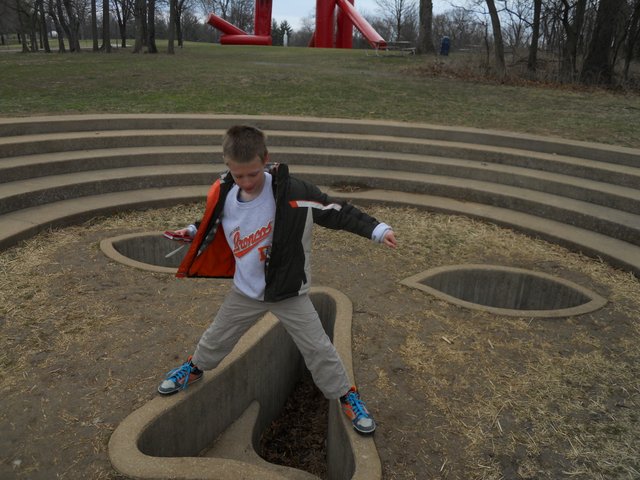 …took the never-missed visit to Laumeier Sculpture Park.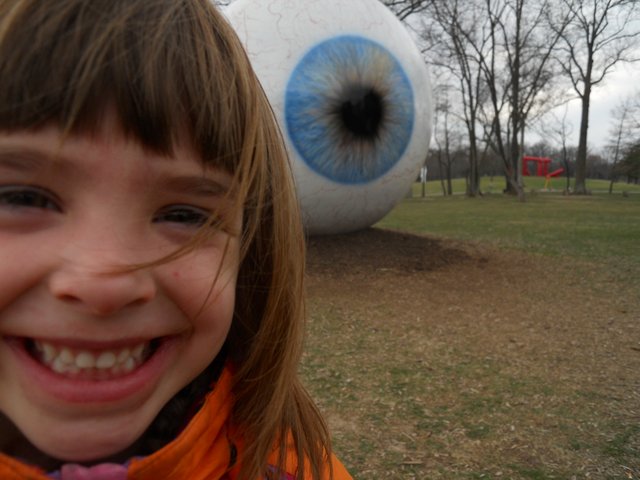 …saw hundreds of blue morpho butterflies and rode the carousel at Faust Park.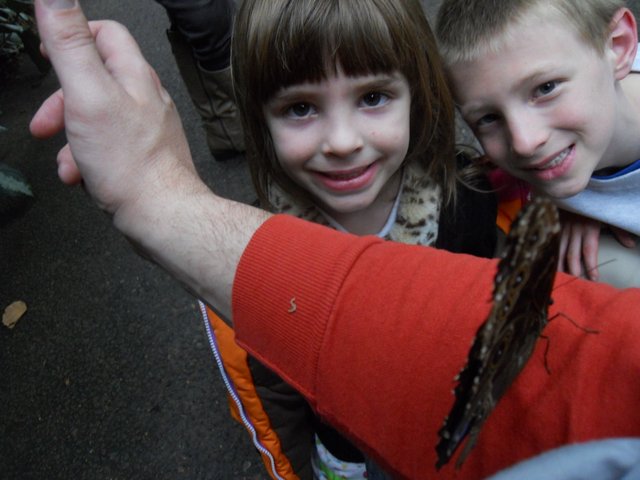 …visited the art museum.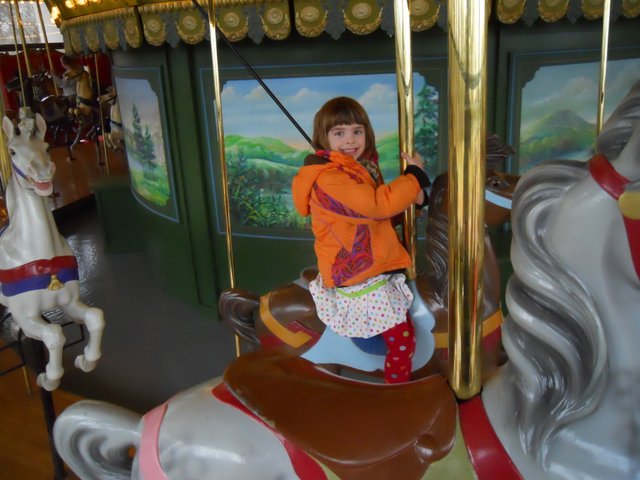 …tailed the kids and their buddy Katherine through the Magic House children's museum.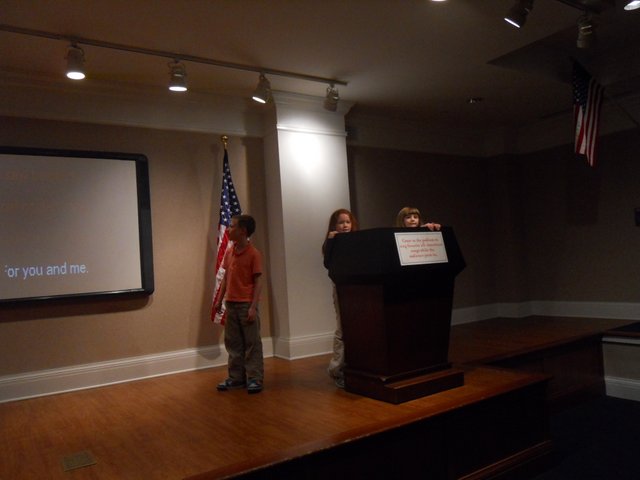 …turned off our cell phones and focused on the people we were with.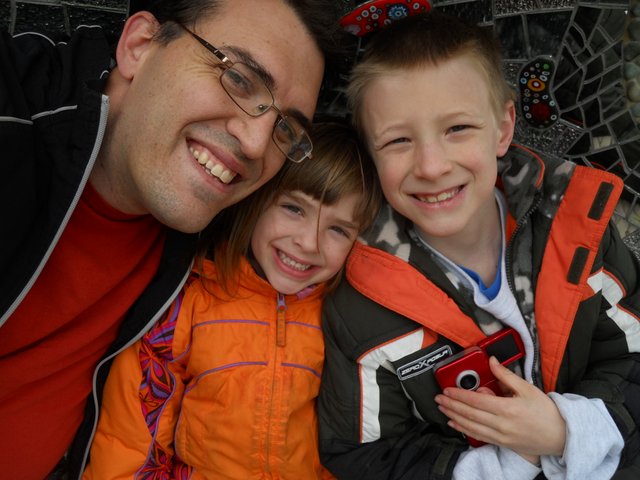 Thanks goes to everyone who gave us such a great getaway, and particular gratitude goes to our special hosts.  A visit to St. Louis is always a special time for us!