Looking for Leprechauns?
Looking for Leprechauns?
Happy St. Patrick's Day to you!  Katya's class has been trying to track down the leprechaun causing mischief in their room.  Katya wrote him a note at school, hoping he would read it and get caught in their leprechaun trap.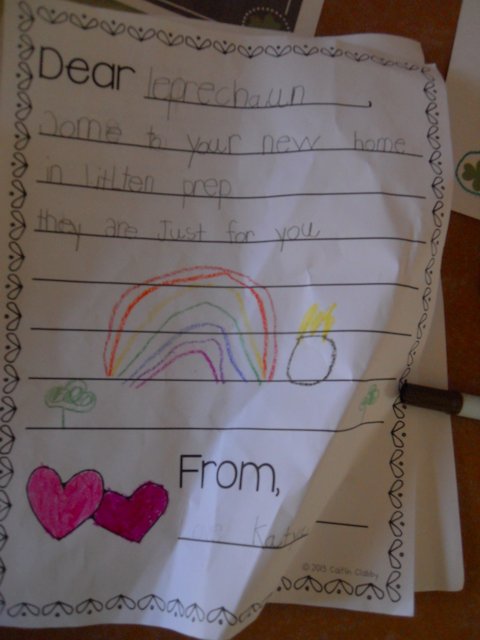 (It says, "Dear leprechaun, Come to your new home in Littleton Prep.  They are just for you.  From Katya)
You may not know what a leprechaun looks like, but thanks to a printable game from "Or So She Says…", I gave my kids a chance to show you.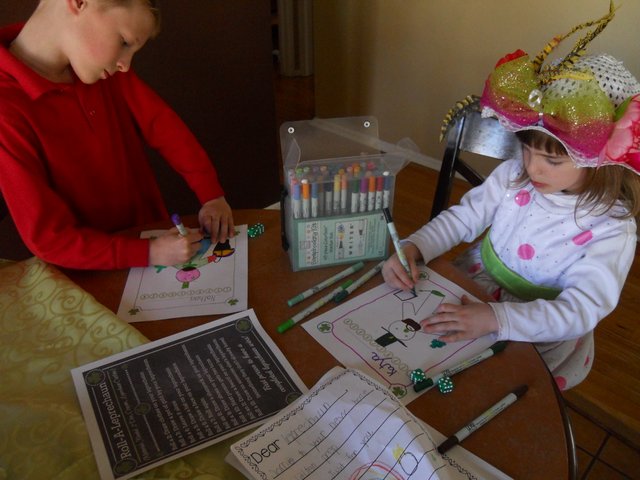 If you notice a little man running around that matches either of these artistic renderings, grab him and hold on tight!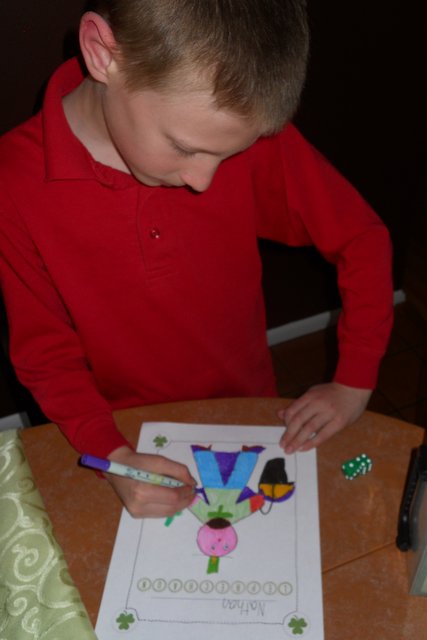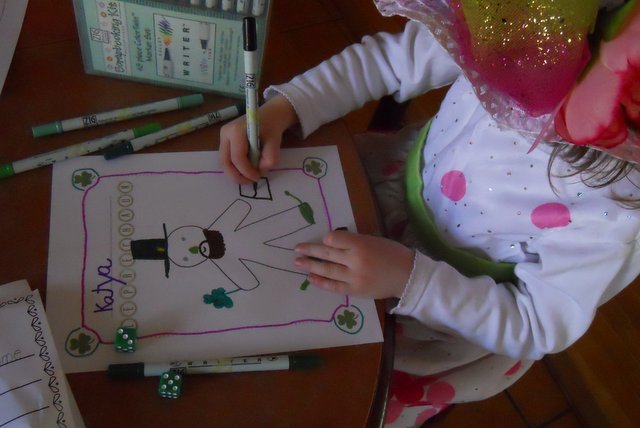 Now, you may be thinking "That Michelle, always doing some cute little creative activity with her kids."  You would be correct in thinking that I like creative activities, but I must also be honest and tell you that during the aforementioned activity, there was resistance to the idea of actually following the instructions specified by rolling the dice, a reluctance to take turns and play they game, and outright hostility when the instruction rolled was to draw something on the other person's leprechaun.  Therefore my Pinterest-y little plan ended up with me cleaning and picking up, trying to uncover my long lost kitchen counters, while the kids drew their own pictures, happily disregarding the game idea.  Such is the way of most of my Pinterest adventures.  Don't let any mischievous leprechaun fool you into thinking otherwise!