Pinewood Derby
Pinewood Derby
The annual Pinewood Derby again featured men, boys, track, cars, and me setting up an oatmeal bar (delish!!).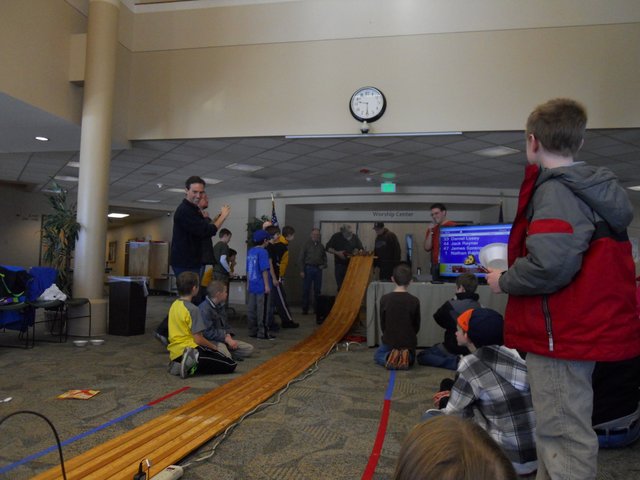 This year, however, there was a new category for creative car designs and Nathan jumped on board.  Meet "The Porcupine"…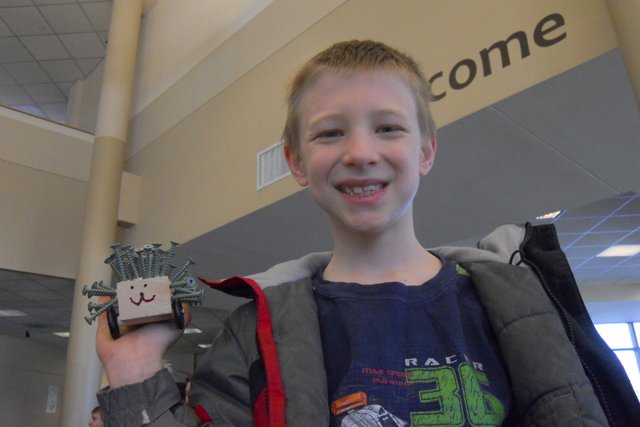 He was entirely Nathan's idea, weighing in at 15 ounces.  Nathan hoped the weight would help him be the fastest, and while he did have a way of keeping the other cars pushed out of his path, he didn't end up getting any speed prizes.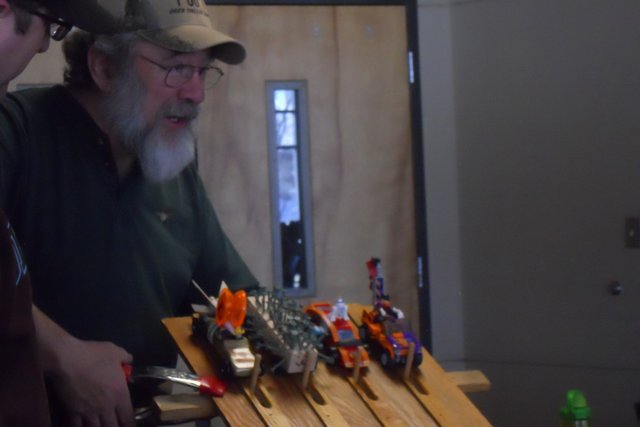 The Porcupine did get an award for creativity, however, and his owner was very proud.  (The pink-dressed two-ponytail cheering section was pretty excited too:)