Changing the View
Changing the View
As I was downloading the flood pictures (see this previous post, or watch a video of me walking through the mess) I realized there were some other photos on the camera from a few weeks ago.  Thinking about the drama of the damaged basement, I realized they captured some of how I am thinking and feeling about things.
In the wake of the upheaval, chaos, disruption, and loss, sometimes I see this…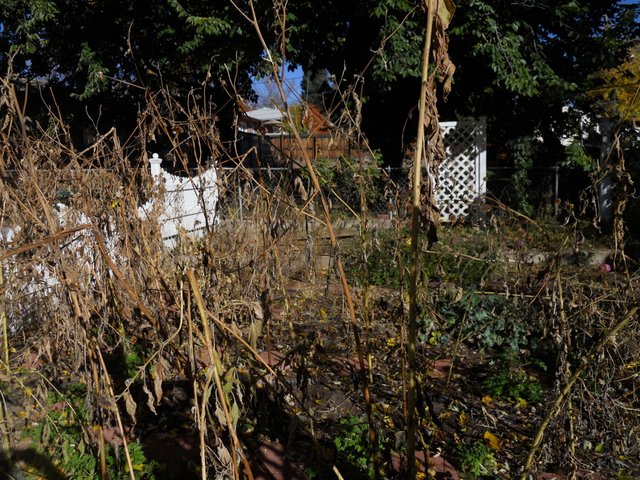 Things have been destroyed.  My happy green office is no longer the place where I am sitting to write and create and think.  There is a long road of repair ahead and a battle to find resources to pay for it.  Holiday traditions have been disrupted.  The upstairs feels crowded.  My home is not the calm, peaceful, settled place I love.  The hard work of my loving family has been cut out of the walls, ripped off the floor, and thrown away.
However, I can also stand in the exact same place and see this…
People have been kind and concerned, thoughtful and compassionate.  Nothing irreplaceable was lost.  My kids are happy and healthy, no one was hurt.  I live in a country where there are laws that can still help, and we have time and knowledge and resources to cope and rebuild.
Sometimes I'm so sad, looking at the dead stuff.  Sometimes I am deeply encouraged and grateful, looking at the sky.  Most of the time, though, I am somewhere in the middle, just standing in this moment, making it through the "right now" and looking for the grace I will need again tomorrow…