Pinterest Post 4
Pinterest Post 4
One more Pinterest Project Post left over from summer.  It is way more fun to look at photos of my kids doing projects than to look at photos of me prepping dinner or working on my music teaching lesson plans, so enjoy it while you can 🙂
Here they are making tissue paper Sun Catchers.  Hooray for my vinyl machine–the photo I linked to had different instructions, but I used black vinyl stuck on clear transfer tape.  The project was easy for both ages, enjoyable for both, simple to explain and do.  I'm not sure what happened to Nathan's, but Katya's is hanging in her window and looks very pretty with the sun shining through.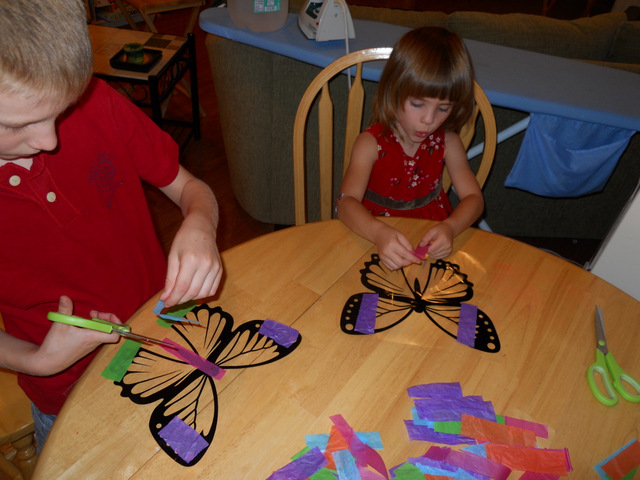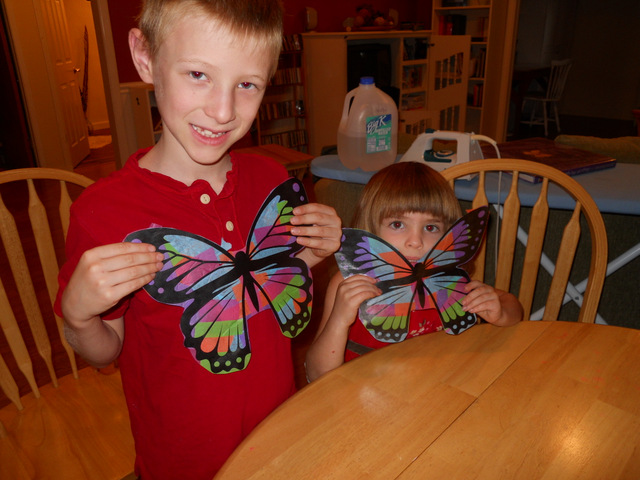 I think I might have done salt paintings with Nathan once before, but we did them again anyway.  This is one of those projects that is much more about the process than about the product.  As the instructions warned, the salt starts flaking off as the glue dries but watching the watercolor paints creep along the salt lines was fun.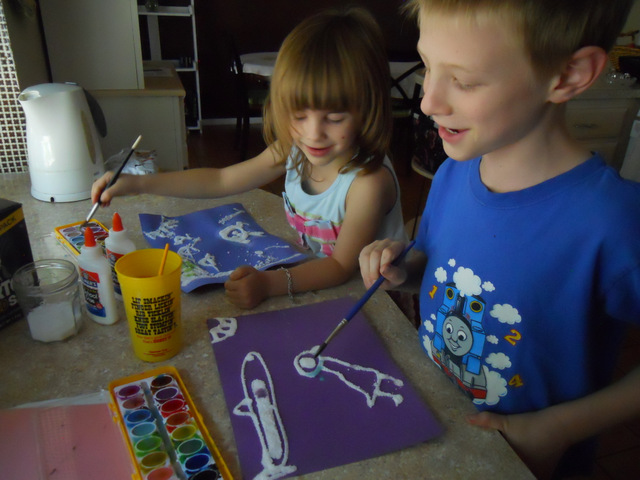 Our final project of the summer was making colored salt jars.  This one was super messy, so I'm glad I didn't do it inside!  It was surprising how quickly the sidewalk chalk colored the salt and the end results were pretty.  Neither kid mastered the art of pouring salt into the jars, so maybe we will do it again in a year or two when they can experiment more with making hills or designs.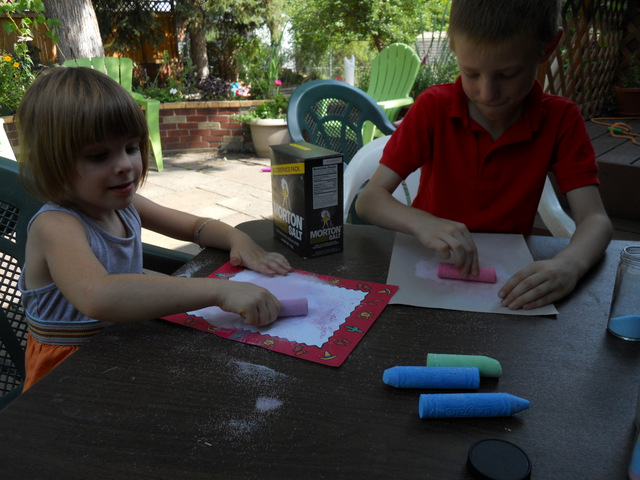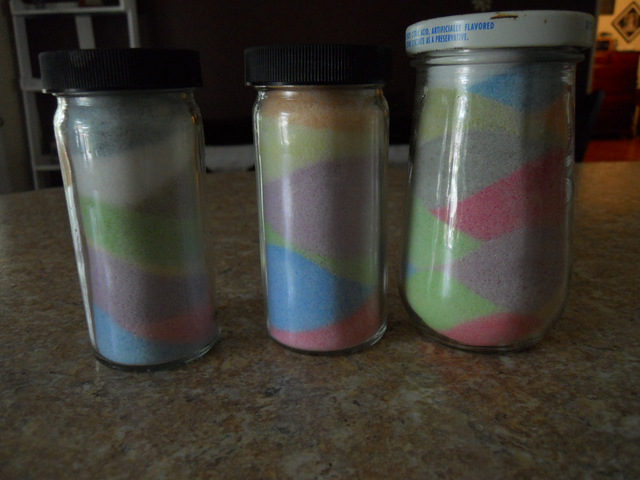 And there you have it–a smattering of Pinterest projects from our fun summer.  I will definitely be looking forward to next year's plan!