When you realize that your kitchen counter looks like this…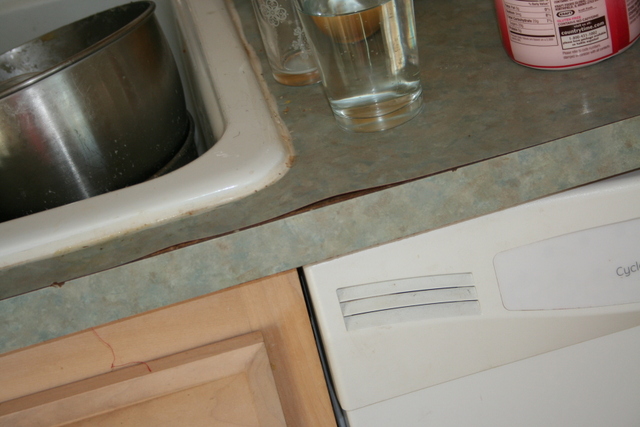 …it is time to take some action.  After months of deliberation, advice, decision making, saving, and waiting, we finally got a call that our new kitchen counters were in.  Than went to work immediately!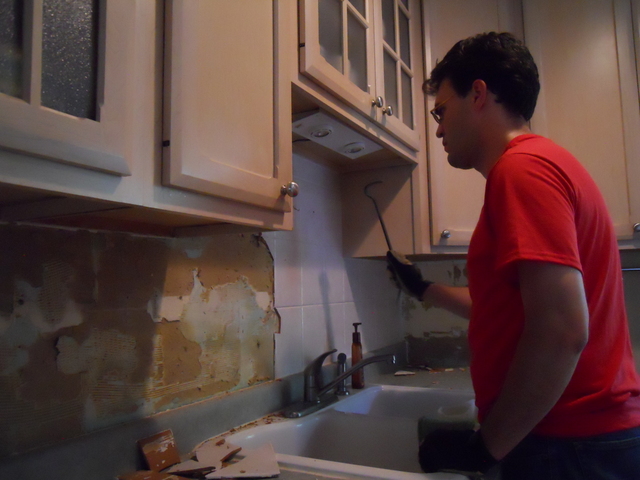 Out came the old counters, off came the old tile, and in came a big trash can and the Shop Vac.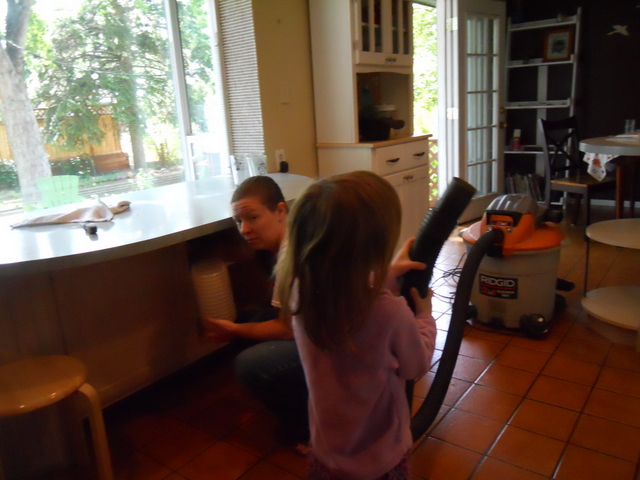 After a hard day's work (more for Than than for the rest of us), we were down to this…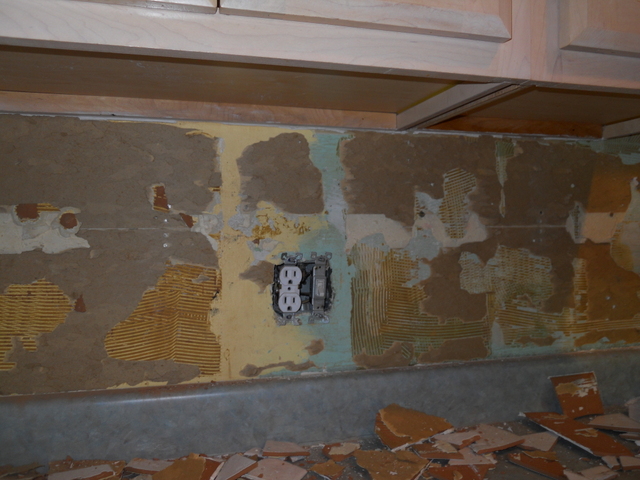 Bright and early the next morning, I did what any woman with a choice would do–went out to visit friends while Than stayed home with both kids and worked!  Not very fair, I admit, but oh-so-nice while Than and our kitchen contractor (a man I would highly recommend, by the way, if you need any work done) banged and hauled and fitted and tiled.  I did come home after a few hours to feed and entertain the kids while the work continued.  (Turns out an old sink is a new toy–amazing, right?!)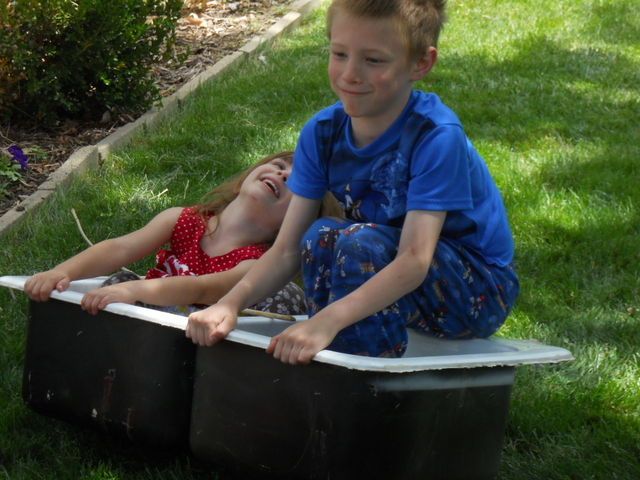 Much to my amazement, by 9:00 that evening I could put everything back in its place in my gorgeous new kitchen!!!  It is much better in person, and I've already had dinner guests twice, so please come by and have a look.  In case you can't, here are a few before-and-after photos.
A VERY old (and unusually messy) before shot, from long before we painted…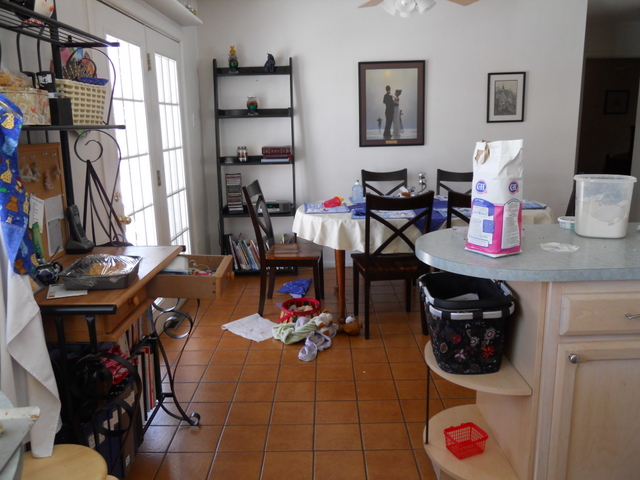 And now…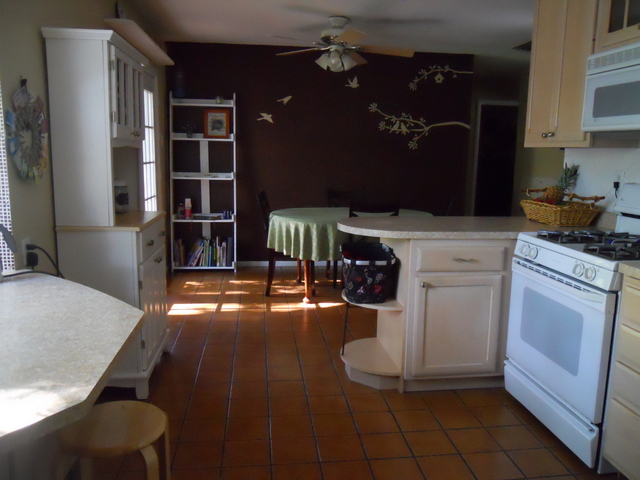 Old sink…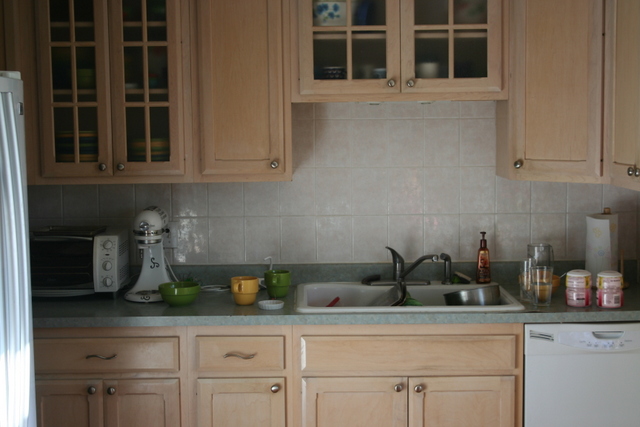 New sink (stainless steel, much bigger, and with a seamless edge)…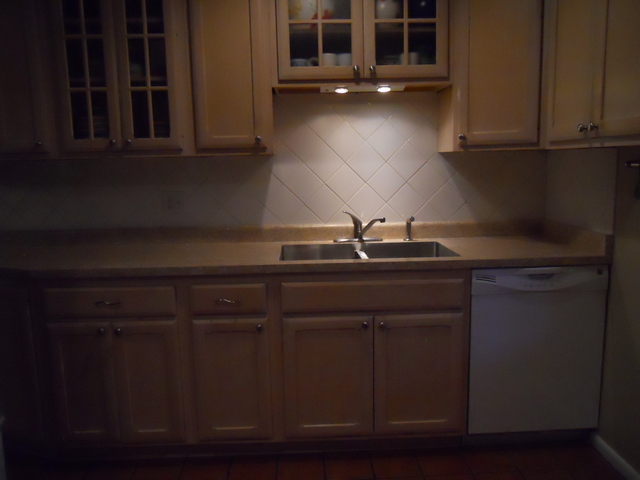 And one more overall shot from before…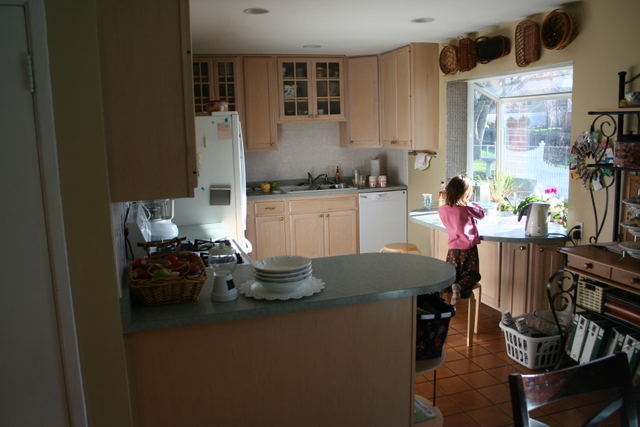 And after…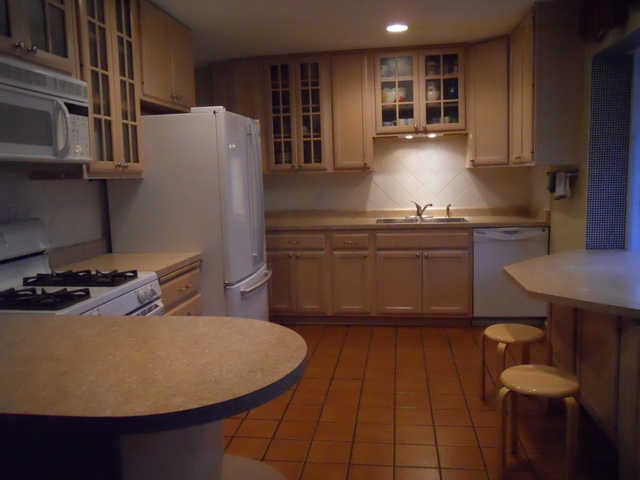 My sister's long-distance design advice was invaluable, and I am also thankful for the extra job that helped pay the bills, our contractor who did excellent fast work, and my husband who labored long and hard to make this happen.  I LOVE IT!!!