Not-Totally-Random Quote
Not-Totally-Random Quote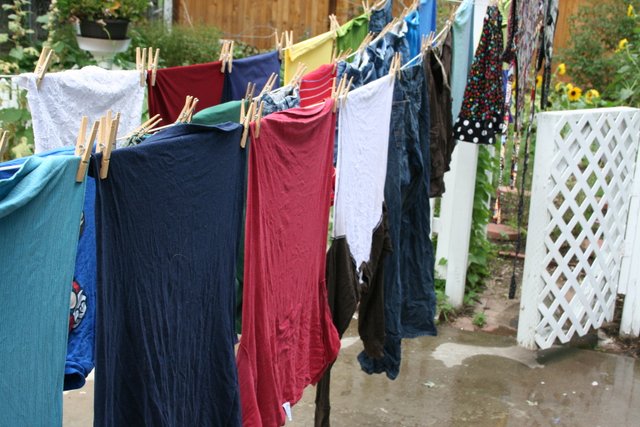 In reading The Cloister Walk by Kathleen Norris, I came across this quote about laundry, of all things.
Laundry seems to have an almost religious important for many women.  We groan about the drudgery but seldom talk about the secret pleasure we feel at being able to make dirty things clean, especially the clothes of our loved ones, which possess an intimacy all their own.  Laundry is one of the very few tasks in life that offers instant results, and this is nothing to sneer at.  It's also democratic; everyone has to do it, or figure out a way to get it done.
It is a little too cold for the clothesline now, but I will admit to some secret pleasure at the piles of clean clothes, finally finished and folded and put away in my loved ones' drawers.  It is a weekly chore that I can be grateful for.