After many promises and very slow follow-through, here are the menus from some recent cooking events.  Most of the recipes came from Pinterest links, but I've re-posted them through my own recipe database so that any modifications I made will be included.
If I had to pick my top two favorites from all the ones listed, I'd go for the Caprese Skewers and the Strawberry Kiwi Pavlovas, although the Autumn Brittle and the Raspberry Chocolate Chip cookies are close runners up…
Pastor's Wives Snacks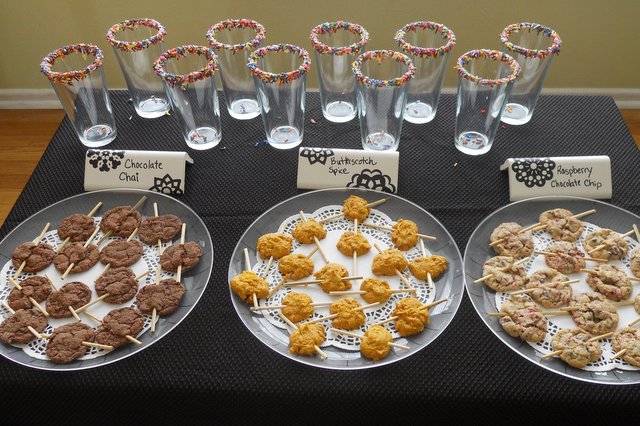 (Pinterest inspired the sprinkle-rimmed cups and skewered cookies.  Cute, but the sprinkles kept falling off the cups and weren't super easy to eat/drink!)
Hummus (Test Kitchen recipe)
Olive Oil Crackers (recipe and photo from Baking Bites blog post, I added some ground flax seed and whole wheat flour to make mine multigrain)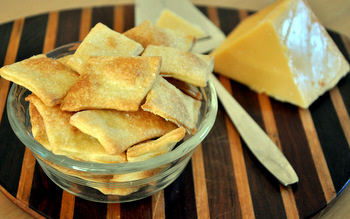 Butterscotch Spice Cookies
Raspberry Cornmeal Chocolate Chip Cookies (recipe and photo from Baking Bites blog)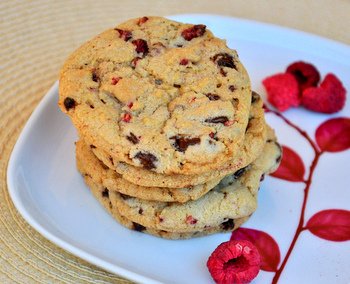 September Staff Lunch
Roasted Veggie Sandwiches (recipe and photo from Light and Tasty website)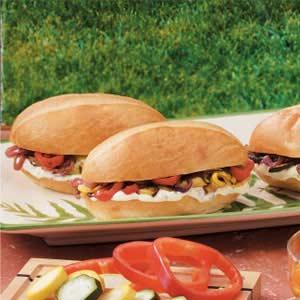 BBQ Pork (didn't use a recipe, but it turned out GREAT this time–just rubbed the pork loin with salt, pepper, garlic powder, and paprika, then put it in the crock pot on low for about 8 hours.  Shredded in the food processor, tossed with not too much Sweet Baby Ray's BBQ sauce–perfect!)
Green Bean Nectarine Salad (recipe and photo from Better Homes and Gardens)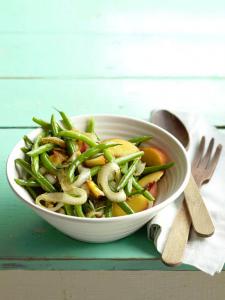 Arugula Radish Salad (recipe and photo from Dinner, A Love Story)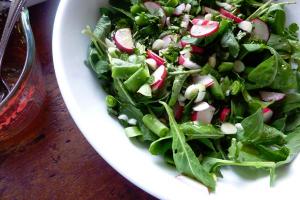 Carmelized Apple Upside-Down Cake
Open House
Cream Puffs filled with Chicken Salad (used the basic Cream Puff recipe from here)
Olive Oil Crackers (a double batch of the same recipe I used above)
Roasted Red Pepper Hummus (double batch of America's Test Kitchen recipe with 1 jar drained roasted red peppers blended in)
Caprese Skewers (photo from Terri's Table blog)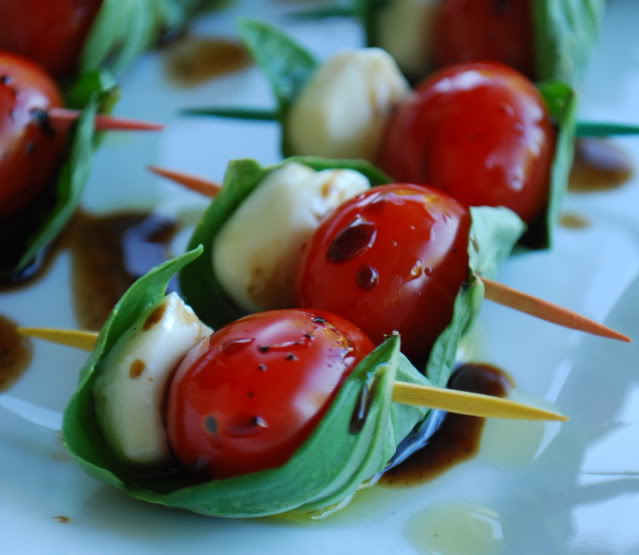 Autumn Brittle (photo from Adventures in Cooking blog)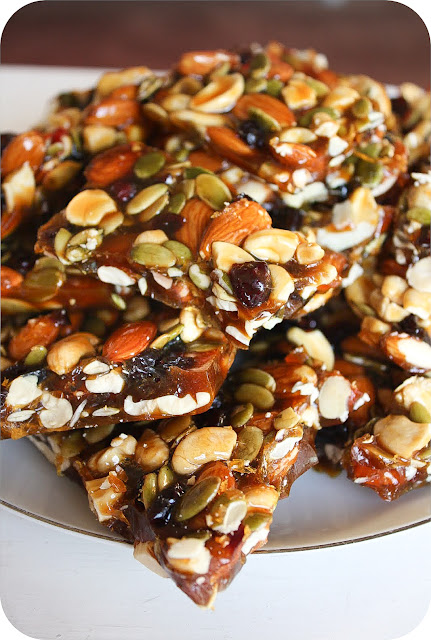 Apple Pie Cookies (photo from Annie's Eats blog)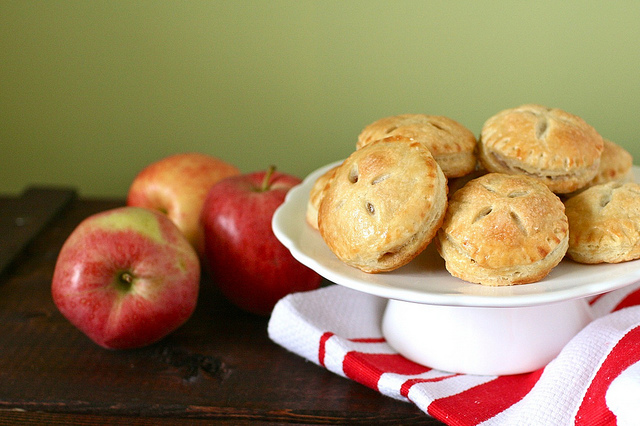 Strawberry Kiwi Pavlovas (photo from Skinny Taste blog)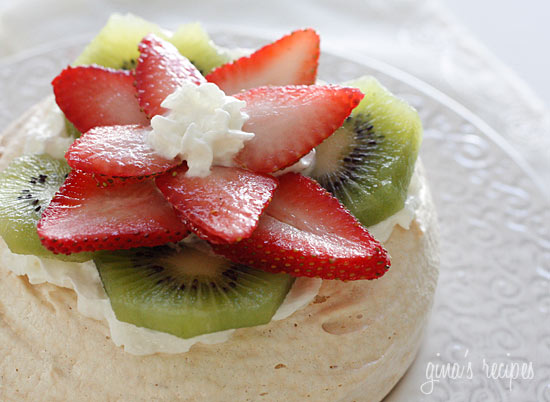 Phew, glad to get all that done!!