Labor Day Train
Labor Day Train
This year, we celebrated Labor Day at 10,000 feet!  We picked up Grandpa Train in the morning and drove to the little mountain town of Leadville.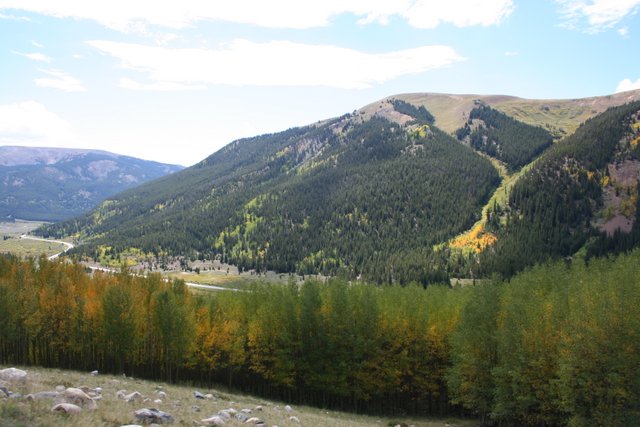 After enjoying lunch in the historic Delaware Hotel, we boarded the Leadville, Colorado & Southern Railroad for a 2 1/2 hour ride in the mountains.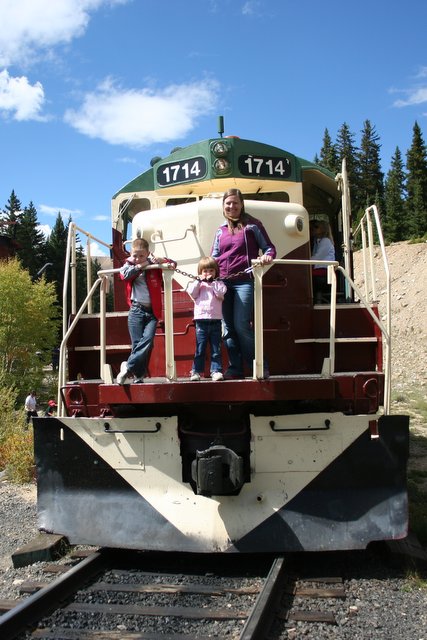 The kids enjoyed walking back and forth from engine to caboose several times during the ride, and it was also fun to stick our heads out the back of the car and watch the track click-clack by.  The weather was delightful and the mountains just beginning to turn colors for fall.  Katya even got a free bag of popcorn at the end of the ride (it helps to be cute and little sometimes…)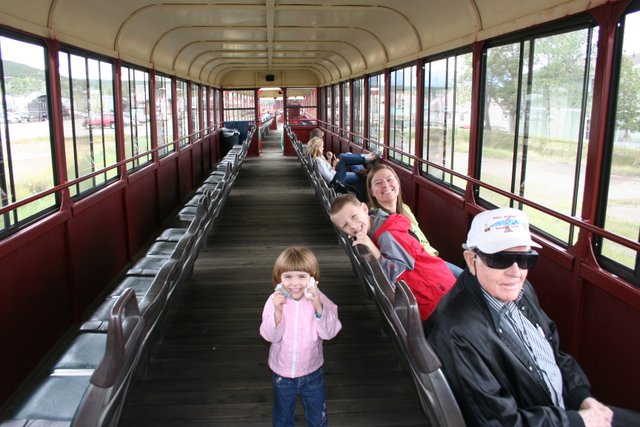 We headed back to Denver, avoiding the heavy holiday traffic on I-70 but running into a little bit of slow-downs when driving through tiny towns that only had one stoplight!  We stopped at Grandpa's house to pick up Grandma Sweetie and enjoyed dinner at Old Chicago.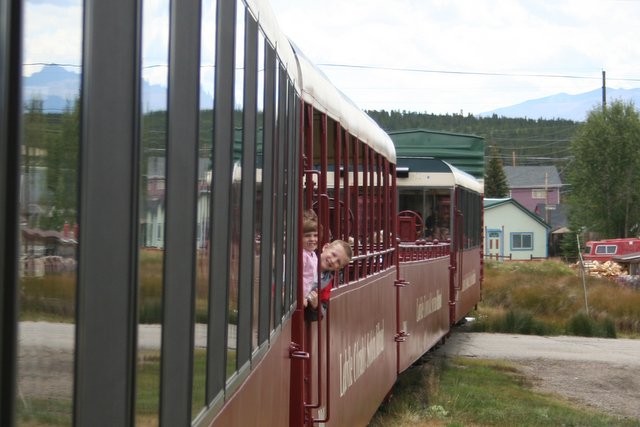 On the way home, we were surprised by a big fireworks show so we stopped in the church parking lot to watch.  It was an unexpected treat to be sure!  (So was the dead battery when we tried to re-start the car after the fireworks, but Than got that fixed up pretty quickly thanks to a nearby outlet on the light pole and the battery charger I had accidentally left in the car!)  We dropped off Grandpa and Grandma and then took our tired children home for sleep before another busy week.  A good memory for all!